Another day, another X Factor rehearsal for Honey G!
The 35-year-old rapper from North London looked on top form as she arrived with fellow finalist Ryan Lawrie at a rehearsal studio in London on Wednesday.
Wearing a pink jacket, ripped jeans and her trademark cap and sunglasses,
Honey G
flashed a smile for the photographers and kept her headphones firmly in.
This weekend's live show has a Divas theme and we cannot WAIT to find out what Honey G will be performing. Last week, they announced the finalists' songs on Friday afternoon so we'll be keeping our eyes peeled for the latest list!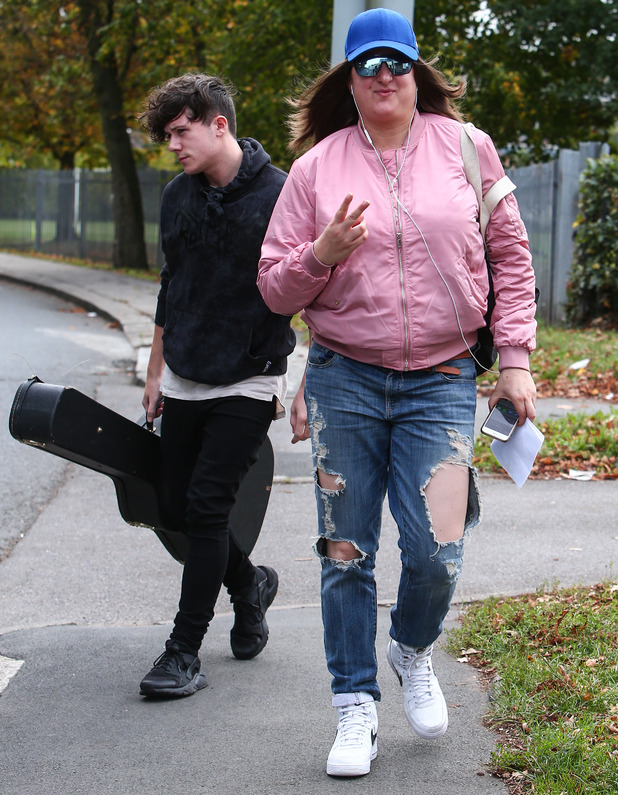 It's what we all want to know, right?!
She blew the judges away with her performance of Tupac's 'California Love' during week one's Express Yourself night, while head judge Simon Cowell called her his "guilty pleasure" after she performed her own version of 'Mo Money Mo Problems' for Motown Week.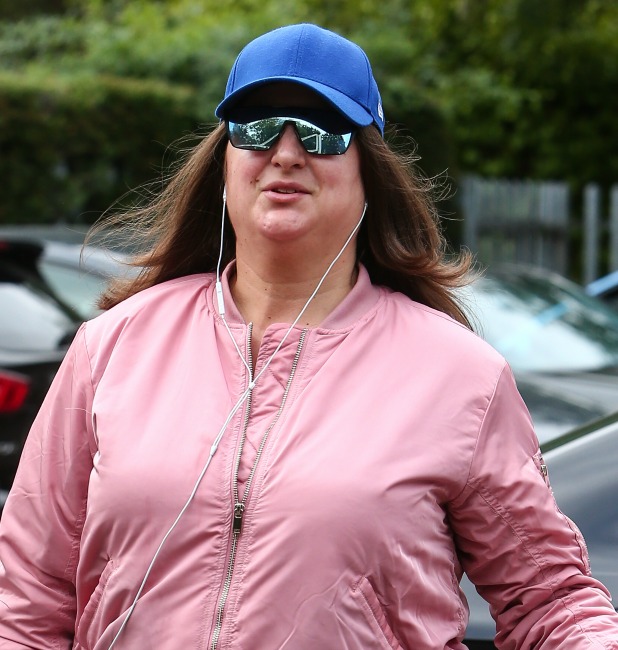 Meanwhile, the rapper's mentor
Sharon Osbourne was on ITV's Good Morning Britain this week defending Honey G
, who has faced criticism from some viewers who don't believe she deserves a place in the live shows.
"She's a lovely lady and she loves what she's doing and is having the time of her life," said Sharon. "She absolutely is. Her talent is that she's brave, she's living the dream – absolutely living the dream – and she makes people happy."
"She keeps getting through, she's all over the internet, people all over the world know about Honey G now. That says something, right? She's never been in the bottom two and people love her: kids love her, adults love her, she's just one of those people you look at and go, 'What was that? She made me smile!' She makes you feel good."
Freddy Parker, who was eliminated last weekend, also
defended Honey G when we caught up with him on Monday
, saying she absolutely deserved her place in the competition.
"It's not just a singing or musician competition. She makes so many people happy when she performs. As an entertainer that's the best thing that you can do. And in her own way, she has the
X Factor
. I don't think she'll win it. I think when it gets really serious - the finals are really serious - then the public will vote for a more serious act.
"She is a genuine urban artist! She is really genuine and really real. I've lived with her and she's actually the loveliest person and she's so approachable when you get to know her."
Fancy winning some GREAT prizes? Check out Reveal Competitions here!