We're always hopeful that y'know one couple may get back together on Ex On The Beach and go on to have their happy ever after, but we're still waiting for that happen. Yup, we're another series down of the dating show and still our stars are hopeless when it comes to making those romances last...
Not even Charlotte Dawson and the "love of her life" Alex Stewart made it (sob). So, what did happen with all those onscreen flings and love affairs in the end?
Luckily for you, we've got it covered!
1. Lillie Lexie Gregg and Gaz Beadle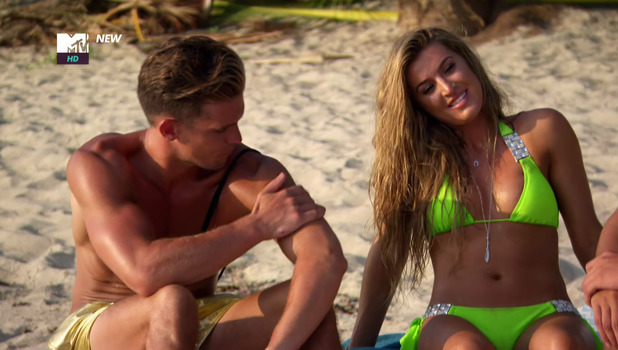 Exes
Lillie and Gaz took us all by surprise when they ended up KISSING
, but their late night smooch didn't mean the pair were thinking about embarking on round two. They had dated for nearly two years, before splitting in November last year, and Lillie had surprised Gaz on
Ex On The Beach
to get closure from their break up. While he explained he had split with Lillie, as he had to pick between his relationship and career, it later came out that Gaz had cheated on her - and on more than one occasion. Poor Lillie was
forced to live with Chrysten Zenoni and Melissa Reeves (two of the girls Gaz had bedded behind her back)
and, of course there were tears, but in hindsight she dealt with it all pretty well - if not a little oddly by locking lips with Gaz.
Still, following the show Lillie revealed she had actually cut ties with Gaz and blocked him as she "no longer wanted anything to do with him."
They are now back on good terms, though.
Sharing an update on how things are between herself and the
Geordie Shore
star, Lillie told MTV Australia: "Me and Gary are on really good terms now," she added. "I think we've done a bit of a 360 and we're in a good place. We're friends and will always care about each other."
2. Lillie and Stephen Bear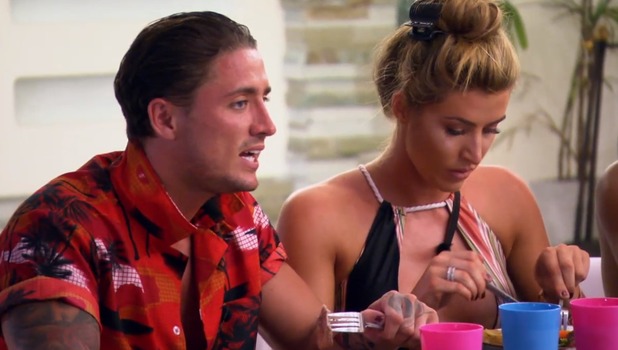 We all saw
Lillie and Bear pick up their brief romance in the series finale of Ex On The Beach
, and the pair did go on to date for several months after filming. Lillie claimed things got pretty serious between herself and Bear, and they had even spoken about marriage, but their relationship publicly broke down while he was in the
Celebrity Big Brother
house. Bear kissed his housemate Chloe Khan as part of a drunken dare, and then split with Lillie on camera, telling his housemates he "didn't have time" for a girlfriend and no longer thought Lillie was The One for him. Instead, he continued to pursue Chloe on the show and the pair had viewers divided with their steamy antics (FYI despite that suspicious toilet scene,
Chloe and Bear didn't have sex in the house
).
Lillie, however, did get to confront Bear and surprised him in the house as part of a task.
She told Bear he had "embarrassed" and "humiliated" her with his behaviour
, later adding that her trip into the house had given her the closure to move on from him. Turns out, though, that wasn't the first time Bear had messed Lillie around as
Ex On The Beach
viewers had seen him pursue Chrysten behind Lillie's back in the villa. He blamed his actions on Lillie "not putting out" and since watching the show back,
Lillie has said she had "the shock of her life" seeing what Bear was *really* like
. She said: "Let's just say I'm glad we are no longer together."
Lillie is now dating again, but she's currently keeping her new relationship under wraps.
3. Gaz and Olivia Walsh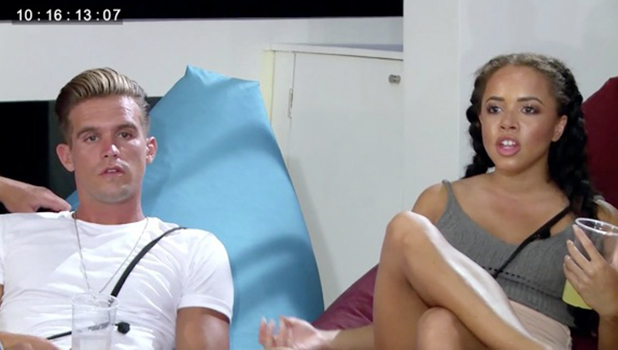 These two had pretty much shacked up together in the villa, but Olivia was left put out by Gaz after learning he had been necking on with Lillie - despite just confessing to cheating on her a second time. She decided to turn her attentions to Bear instead, but there was nothing more to it than a little kiss and following their date, she was back in bed with Gary and his parsnip. Turns out, the two of them actually continued dating following filming, but things came to an end after Gaz "pied" Olivia one too many times. Speaking about him after the show, Olivia said: "I liked Gary and his penis and that was bout it. Since filming, I just think he is a bit of a d*ck."
4. Conor Scurlock and Holly Rickwood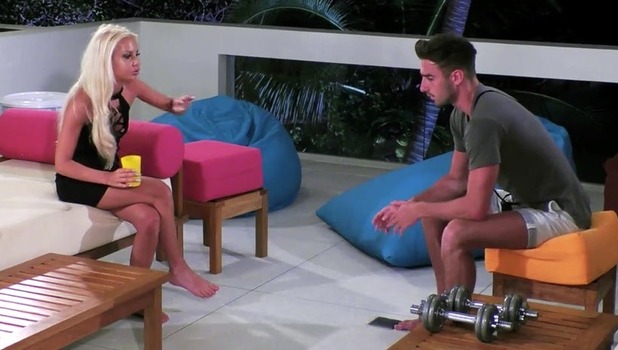 One minute Conor and Holly were giving things another go in the villa, and the next,
Holly unleashed her wrath on her ex-beau after learning he HAD cheated on her while they were dating.
Conor had always denied he had been unfaithful, but Holly had her suspicions and they were confirmed by the arrival of Aimee Kimber. That seemed to put an end to any hopes Conor and Holly had about rekindling things and following filming, the pair have not hooked up again. Holly revealed: "I'm still single and going out and getting drunk."
5. Jem Lucy and Hawley
Jem's relationship with Hawley provided some mega explosive moments this series. From
Hawley learning that Jem had bedded Gaz Beadle on their first night in the villa
, to Jem claiming she had slept with Hawley's best friend Scotty T (
something Scott denies
) and
Hawley branding Jem "fake" after she broke down into tears to Lillie Gregg
when she heard Lillie had kissed Hawley. Jem had always been hopeful that she and Hawley could rekindle their romance, and even Hawley did admit he still had feelings there for Jem. That reunion, though, never happened and now the pair no longer speak.
6. Kayleigh Morris and Melissa Reeves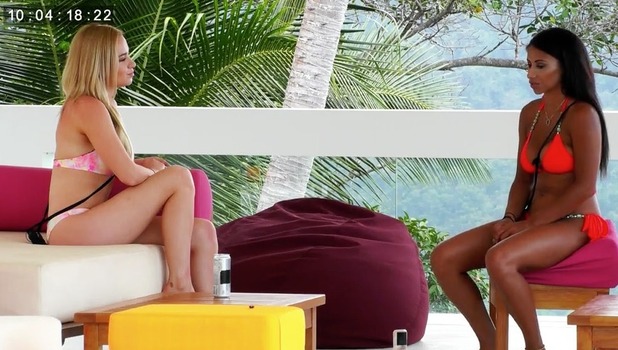 Ok, so Kayleigh and Melissa weren't exactly a couple, but it's still worth noting their friendship is dead and buried. They never really did pick up the pieces, but now it's official Kayleigh and Melissa are no longer on talking terms. Fans saw them clash continuously in the villa, with Melissa accusing Kayleigh of cutting her off after months of being best friends, while Kayleigh hit out at Melissa for going after Ashley Cain - knowing her history with him. Kayleigh and Ashley had dated and she admitted on the show that she really cared about Ash. In the end, he proved he was teamed Kayleigh (despite kissing Melissa on their date) and rejected Mel's offer to spend the night with her in the penthouse in front of the entire villa. Awkward, much?
7. Ashley Cain and Kayleigh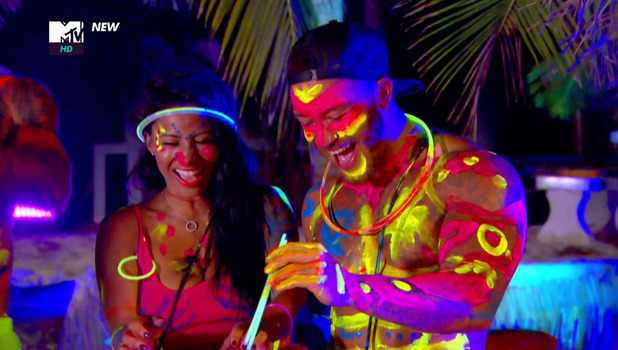 He may have spent his last night in the villa with Kayleigh, but things are no more between Ash and his co-star. They did spend the weekend together after the show, but
Ash has now moved on with CBB star Chloe Khan.
Since going public with their romance, Chloe and Ash are often seen posting smitten updates to social media and Chloe has said about her new man: "He makes me happy... There is so much more to us. If only they knew @MrAshleyCain."
Ash, meanwhile, returned the favour and told his Twitter followers: "Massive boobs aside, she's actually a sick person!"
8. Charlotte and Alex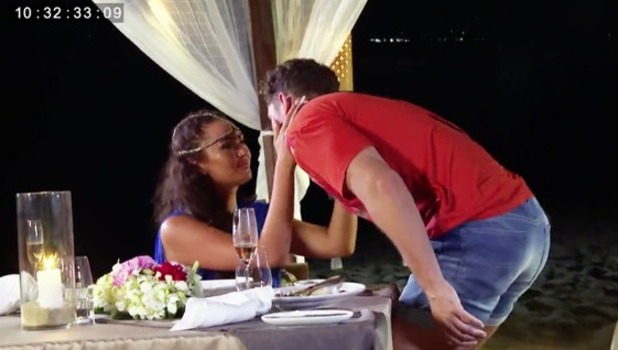 The whole purpose of Alex's trip to the villa was to see if her and Charlotte could work things out. They had dated for six years, but Alex admitted he was hesitant to go back there with Charlotte.
He suggested she "needed to change" for it to work between them
and accused her of being "shady" while they were together and texting other guys. Any reunion plans were put on hold when it soon came to light that Charlotte had already got up close and personal with both Bear and Jordan Davies, but she and Alex managed to clear the air and Charlotte gushed that she would be leaving the villa with a "boyfriend."
She did, but things between Charlotte and Alex have been very on and off since filming. Alex said: "We'll see where me and Charlotte go, we are so on and off, we'll see where that goes."
Follow us on Twitter @RevealMag for all your celeb, fashion and beauty news!
Fancy winning some GREAT prizes? Check out Reveal Competitions here!