Ex On The Beach star Aimee Kimber slammed Bear's romance with Lillie Lexie Gregg before it barely began.
We all know that things didn't end well for Bear and Lillie, after they got together on
Ex On The Beach
, as Bear put an end to their four month romance after pursuing his housemate Chloe Khan on
Celebrity Big Brother.
But one person that predicted it all to go wrong, was the ex-couple's co-star Aimee.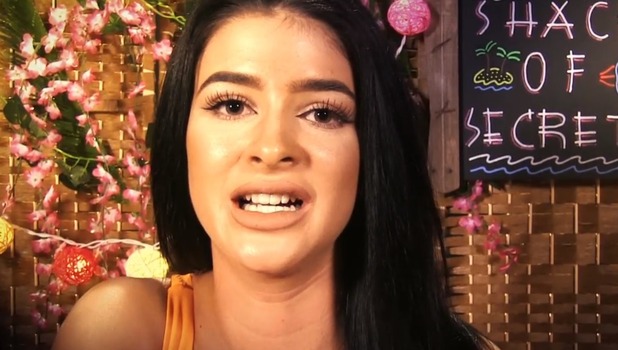 Aimee had slept with Bear on Ex On The Beach's fifth series
, but soon found herself ditched by him, as the morning after he turned his attentions back to Lillie. Scorned by Bear, she has hit out at him in a new video shared by MTV and said: "He just can't keep his hands to himself, really."
"I think Bear will end up cheating on [Lillie]. He gets a lot of attention from girls," she claimed. Reflecting on her own experience with Bear, Aimee added: "I knew what he was like anyway, I knew it was a bit of fun, but if he was decent enough, he would have taken me to the side and said, 'Look Aimee, I like Lillie still.' He just didn't do that, he went behind my back and rubbed it in my face."
Aimee said: "With Lillie, she seems to let guys walk over her. Gary cheated on her and she took him back straight away, she got in his bed when exes he had cheated on her with were coming in. Then, she jumped straight back in there with Bear. I don't understand it, if that was me I wouldn't let a guy just mug me off like that."
Her comments come after viewers saw Aimee call out Bear for ditching her so soon after they slept together in the series finale of
Ex On The Beach.
After hearing Bear tell Lillie he wants to get back with her, Aimee privately vented: "I look over and Bear is kissing Lillie. She's a f**king mug. It makes me feel sick. How dare Bear think that he can just mug me off! It's not happening and I will get pay back.
"Bear has now really f**ked me off. He has just used me to make Lillie jealously and basically have sex. How the f**k can you do that someone?"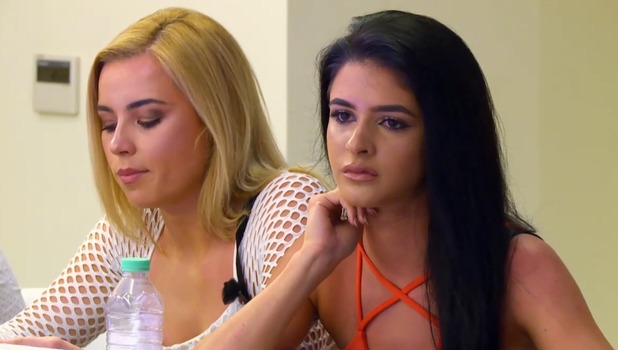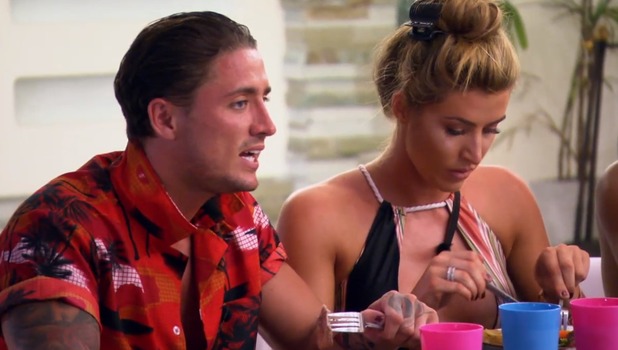 Aimee then called Bear out over dinner and told him: "You are the biggest mug I have ever met. You slept with me last night and the next day you're cracking on with Lillie."
Bear responded: "Me and Lillie had a thing, it was really special. But, unfortunately, she went through a tough time with Gaz and I thought I'm not going to be a rebound and get involved. You've come along, we slept together, now I'm sorry I said that I wanted to spend the day with you today."
He went on to pick up his romance with Lillie and the pair dated for a few months following filming.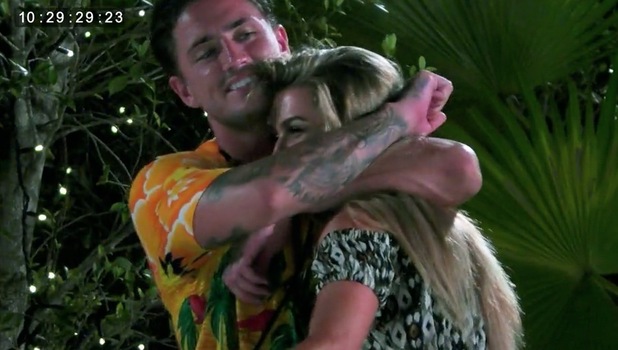 However, as Amy predicted, things didn't exactly work out for Bear and Lillie. While Bear was starring on
CBB,
he drunkenly dared his housemate Chloe to kiss him, before announcing to his housemates that he wanted to be single and
continuing a romance with Chloe.
Bear dumped Lillie on camera and said he "didn't have time" for a girlfriend and didn't think Lillie was The One for him anymore.
Lillie had actually confronted Bear on the show, after entering the house as part of a task
. She told him she had been "embarrassed" and "humiliated" by his actions.
Now, after watching
Ex On The Beach
back,
Lillie has said she is "glad" she and Bear are no longer together.
After seeing Bear pursuing Chrysten Zenoni behind her back and moaning about her "not putting out", Lillie told MTV Australia: "Obviously for me, I only saw what Bear was being around me, when he was always lovely and funny. I didn't hear what he was saying when it was just him and the camera and the way he was really being. I honestly had no idea about that. I've literally have just had the shock of my life watching it back and seeing it all back.
"I do regret getting with Bear because he hasn't been very nice the last few months."
Follow us on Twitter @RevealMag for all your celeb, fashion and beauty news!
Fancy winning some GREAT prizes? Check out Reveal Competitions here!