Corrie, Emmerdale, Hollyoaks: we take a look at tonight's top soap stories…
Coronation Street, ITV, 7.30pm
Sarah talks to David through the cellar wall, unaware he's working on his escape attempt through the air vent. He climbs into the ventilation duct and drags himself towards the distant daylight…
Meanwhile, Nick and Gail are taken aback when Robert confronts them and demands to know what's really going on.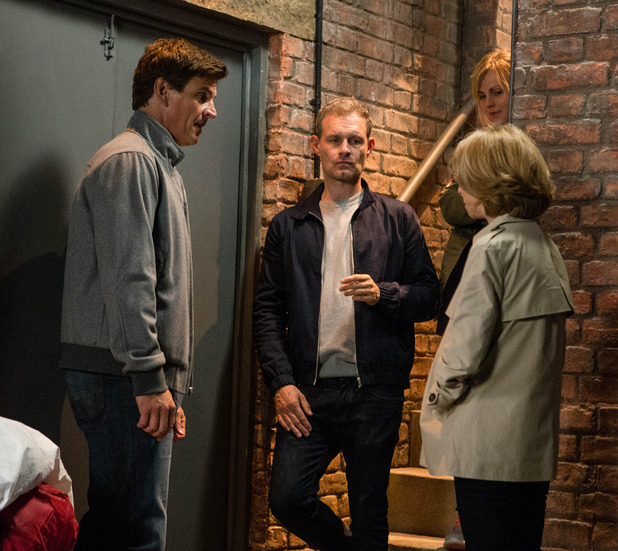 As they're arguing, David's reached the end of the duct and realised there's a grill over the exit. He lets out a howl of frustration and when Robert hears it, they have no choice but to explain. They beg Robert to keep quiet about where David is, but will he agree?
Emmerdale, ITV, 7pm
James calls to Emma and when he's satisfied she's not in, he gets the spare key from under the mattress and scrawls 'I DO NOT' on his wedding vows.
He slowly makes his way along the corridor to the stairs, but it's slow and painful going given his broken leg.
Hearing a lorry, he tries to get the drivers attention from the window, but it's painted shut. He hurries to the door and falls, and as his voice becomes hoarse, he's horrified to hear Emma's voice. Will she thwart his escape attempt?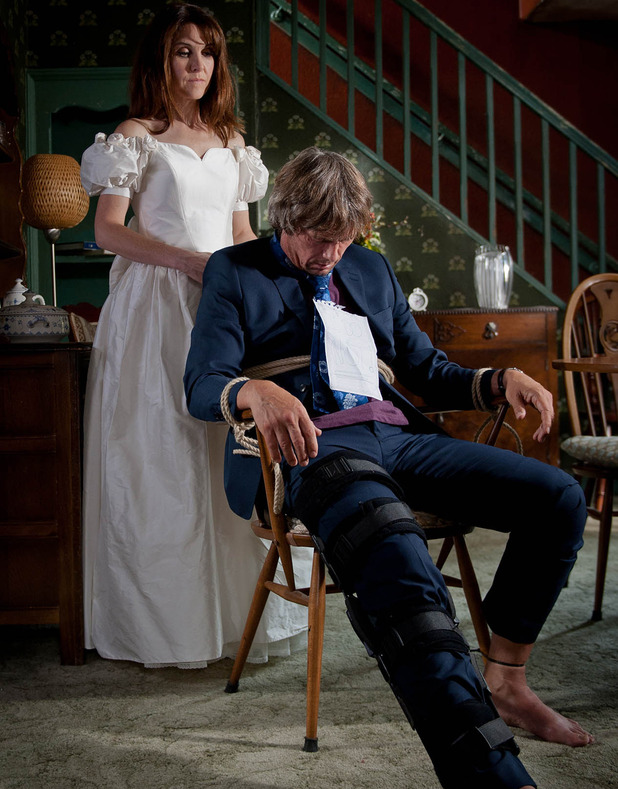 Hollyoaks, C4, 6.30pm
Celine remembers she drunkenly sent Cleo's email to Nathan pouring her heart out about how she feels about him.
She creates a diversion in the pub while Cleo sneaks up to the flat to delete it from Nathan's laptop. But she's too late as Nathan's already discovered her true feelings. Will he reciprocate them?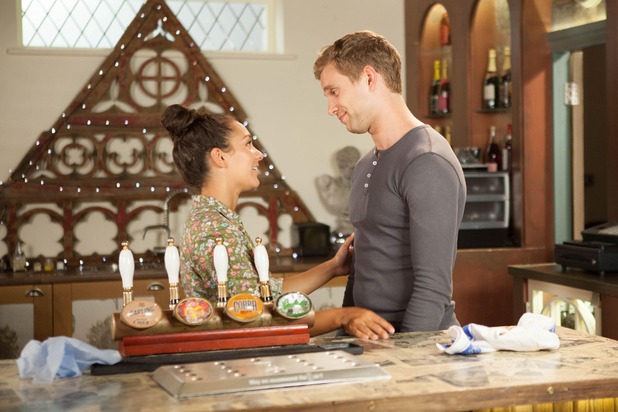 Fancy winning some GREAT prizes? Check out Reveal Competitions here!