X Factor's Freddy Parker has admitted he thinks being on strict voice rest had a "negative impact" on his experience as he couldn't chat or be his usual talkative self.
The
18-year-old is the second act to be eliminated from this year's X Factor
after a
deadlock vote against Saara Aalto
when they finished in the bottom two positions in Motown Week.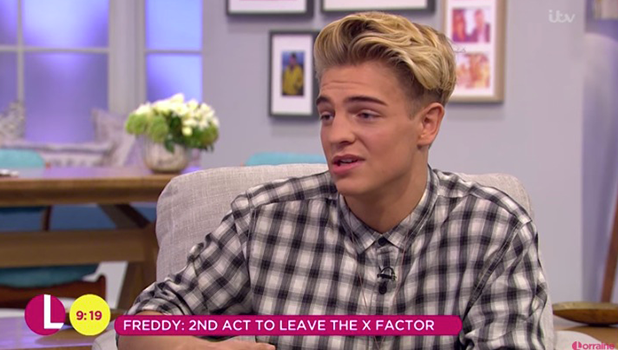 Speaking on ITV's
Lorraine
afterwards, Freddy said: "I was on voice rest so much, out of all the contestants I was on voice rest the most and I did feel that had a really negative impact on my experience because I couldn't speak to people and I'm such a talkative person.
"So having to hold back…
"I went around with my steamer and honey, lemon and ginger: I must have drunk about ten gallons!"
"On my last day on the show I didn't speak all day in case I had to do the sing off. I'm glad I did because it paid off in the sing off."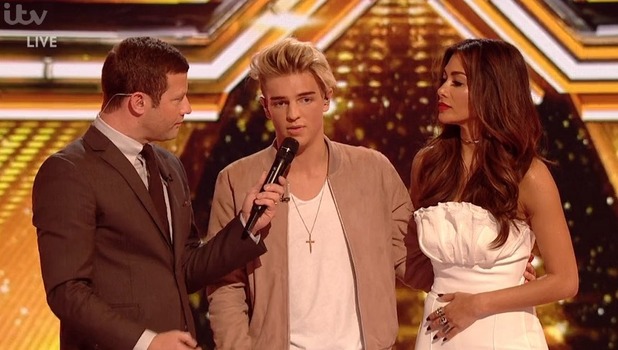 Freddy, who was mentored by Nicole Scherzinger, performed Rihanna's 'Stay' in a bid to secure his place in week three, but the judges couldn't decide on whether to save him or Saara so the vote was sent to deadlock and Freddy was eliminated as he had the fewest public votes.
Despite what he said about vocal rest, the teenager said being on
X Factor
had been an incredible experience: "It was amazing, the best experience of my life and I'm so grateful to have gotten this far. I had the time of my life and I wouldn't change it."
He added: "I feel like I've learned so much just being on two weeks of live shows. I'm gutted to come out at this point because there's so much more I could have learned but I'm on to the next adventure now. There's more to come and I'm so excited about everything!"
Watch Freddy's
Lorraine
interview below: