Freddy Parker may have been voted off X Factor on Sunday night but he's already planning the next step of his music career with the encouragement of mentor Nicole Scherzinger.
The 18-year-old is the second act to be eliminated from
X Factor
2016 after landing in the bottom two with Saara Aalto this weekend. The judges took the sing off to deadlock and it was
Freddy who said his goodbyes
, having received the fewest number of public votes.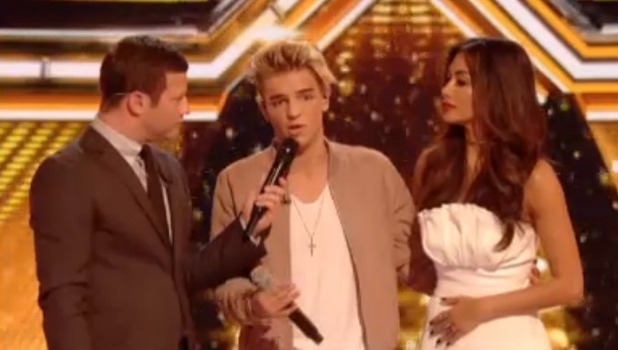 When we caught up with Freddy on Monday morning, he was understandably disappointed to have left the show, but happy to have taken part. He also couldn't stop singing the praises of his mentor Nicole, who has already told him to start writing his debut album.
Freddy told
Reveal.co.uk
: "After the results show, she asked to see me in her dressing room and we spent such a long time speaking.
"Nicole was saying she was going to support me and I have her number and everything. She has my email and she's telling me to send her stuff, so we'll see what happens.
"Honestly it's been amazing, I can't thank her enough for all the support she's given me. She could have just left me to my own thing and not had any contact with me, but she was so hands-on. I'm so sad it's come to end because it was such an amazing thing getting experience from such a credible and incredible person.
"She's been so supportive and so lovely to me. I have an amazing platform and it's given me the confidence to put my stuff out there."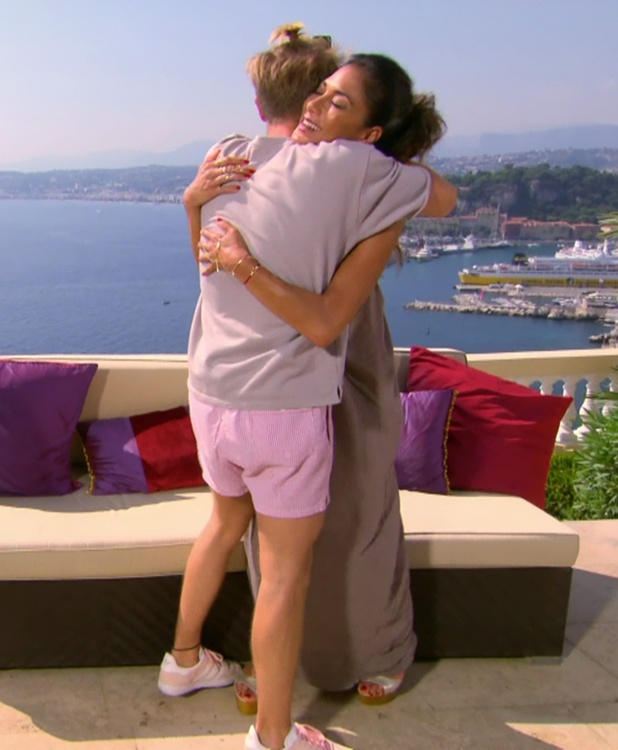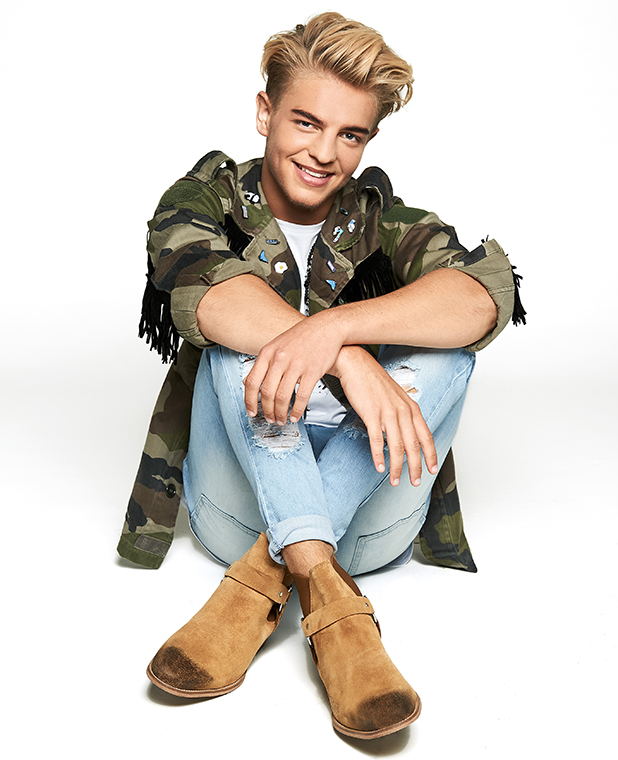 Freddy also rubbished the idea that mentor Nicole had chosen his Motown Week song, 'Ain't No Mountain High Enough', and he hadn't been allowed input.
Judge Louis Walsh thought the song was too big for him while Simon Cowell criticised Nicole for choosing the track, although she insisted it had been Freddy's idea.
"Nicole was always open, she was really good," said Freddy. "At the start of the week she wasn't sure when we were doing 'Ain't Mountain High Enough' so she said to me, if you feel passionate about doing another song, then you go for it. It has to come from you.
"She let us have a big say in it. I really respect what she says. It was a mutual thing, definitely."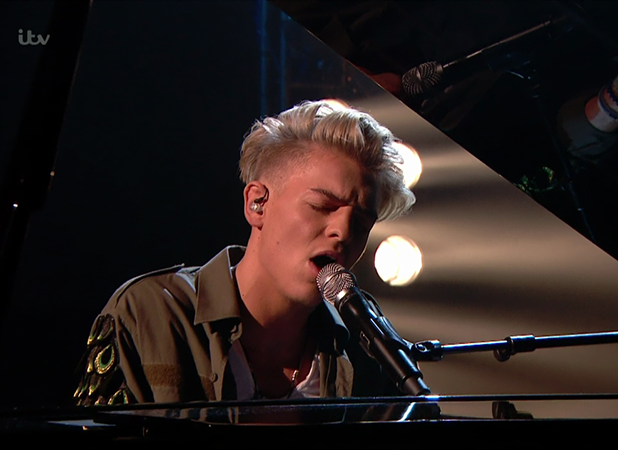 Freddy's was writing his own music before
X Factor
came along and says he'll continue doing so now, and he's really eager to capitalise on the amazing platform he's been given from the show.
"I'm just going to work so hard and take every opportunity I can and get all of my songs out there; I need to. At the moment I write all these ballads at my piano, but now I have all these opportunities to go into recording studios with amazing people so I'll see where it takes me. There's so much more exploring I need to do as an artist so I can't wait for everything coming up."
He also told us there's absolutely no resentment towards any of the other acts who have made it through to week three, including
Four of Diamonds, who only returned to the show this week
, and Saara, who finished second in
The Voice of Finland
.
"I don't think it matters what your background is at all, whatever way, if you've got the
X Factor
, you have every right to audition for the show and get as far as you can," he told us, adding Four of Diamonds deserved their place in their competition as much as any of the finalists.
Originally sent home by Louis Walsh at Judges' Houses stage, girl group Four of Diamonds came back to
X Factor
this week to replaced Brooks Way; the second live show was their debut live performance.
"It's just the name of the game and it happens like that," said Freddy. "[Four of Diamonds are] just like us and want to do well in the competition. They have their heart set on it and they want it as much as everyone else wants it. Hats off to them having this opportunity and grabbing it with both hands. They are the loveliest girls and they deserve it."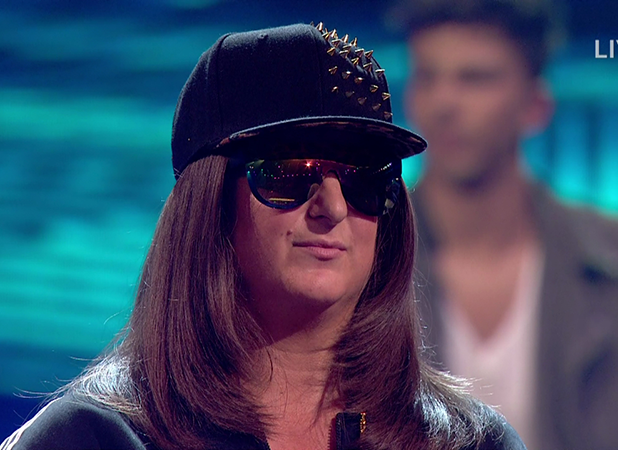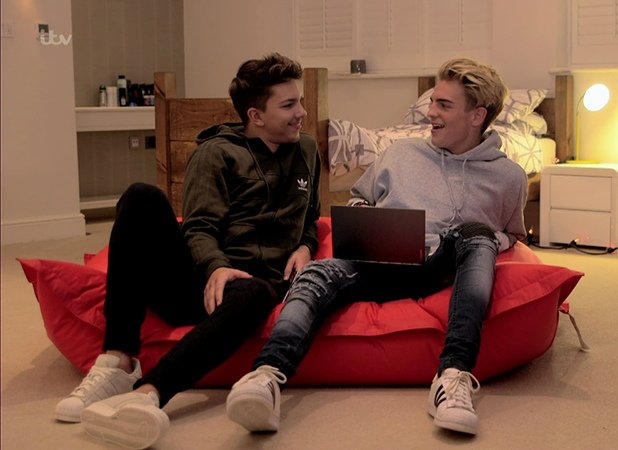 As for the controversial Honey G, deemed a "novelty act" by some critics, Freddy simply said she deserved her place on
X Factor
as much as anyone else did.
"She is a genuine urban artist! She is really genuine and really real. I've lived with her and she's actually the loveliest person and she's so approachable when you get to know her," said Freddy.
"She is that person - obviously, everyone sort of turns it up for TV; you stay yourself but you're on camera so it's a different environment you're in. But she's so real in the house and she's just herself. She genuinely speaks like that and she does actually [wear her cap and sunglasses] around the house."
Freddy added: "It's not just a singing or musician competition. She makes so many people happy when she performs. As an entertainer that's the best thing that you can do. And in her own way, she has the
X Factor
. I don't think she'll win it. I think when it gets really serious - the finals are really serious - then the public will vote for a more serious act.
"I want everyone to win because I love all of them! But I think Matt will probably win it. He's amazing; he literally has everything."
The X Factor continues Saturday and Sunday at 8pm on ITV