TOWIE: Megan McKenna's mum Tanya made her feelings pretty clear when it comes to Megan's boyfriend Pete Wicks, and hit out at him for breaking her daughter's heart.
Megan and Pete have been on the rocks since their fallout in Marbella, where
Megan had found out Pete had been texting a slew of girls (including an ex-flame) behind her back.
While she knew about some of the texts that had been sent, Megan had been made aware of new messages that included Pete suggesting he wanted to be single.
Since then, Megan has been trying to decide whether to give her beau another chance and speaking to her mum about it all, Tanya told her: "You deserve better."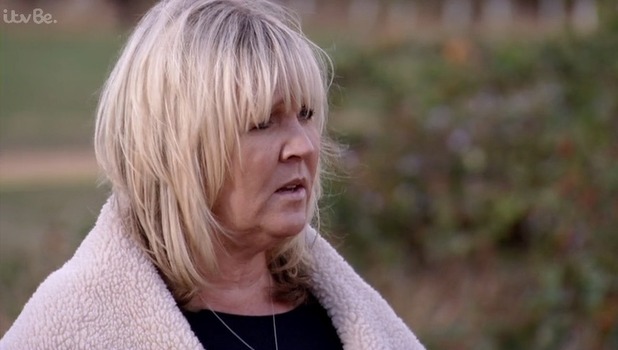 Megan's family had been big fans of Pete and were often seen gushing about him on the show. However, their opinion of Pete has changed quite dramatically, with Megan's mum claiming he has "pulled the wool" over their eyes.
Speaking about her situation with Pete, Megan told her mum: "Why am I going through this sh*t because of him? It's horrible. Some nights I'm waking up with anxiety. One minute I'm angry, one minute I'm crying, I'm sending him abuse… I'm all over the shop."
Tanya replied: "You deserve better. You don't deserve this to be happening to you."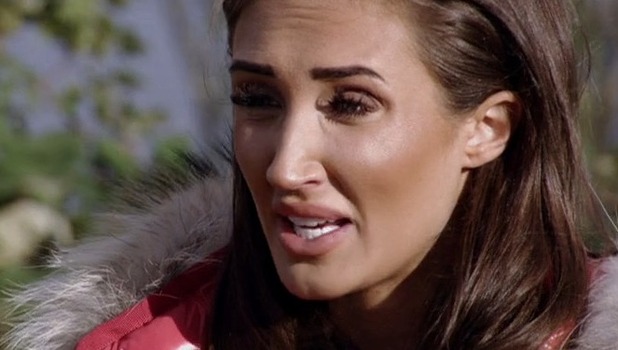 Megan then revealed that Pete had admitted to sending messages to other girls while at her flat and behind her back when she had been in the bath, prompting her mum to say: "It makes me wonder whether you'll ever be able to forgive him."
Tanya said: "He really pulled the wool over all of our eyes. We thought he was a really lovely fella, the worst thing about it is the disrespect to you. Pete the Pirate is some lovely person… he's turned into Pete the pr**k. Will a leopard ever change his spots?"
It's not only Megan's mum that Pete has fallen out of favour with, but her dad.
Megs revealed over brunch with Lauren Goodger and Chloe Sims that people have been stopping her dad in the street
and saying things about Pete to him.
She said: "My dad is getting stopped in the street, he's getting things called out and said to him about Pete. He asks me, 'Is this real?' and I'm like, 'What do I say to him?'"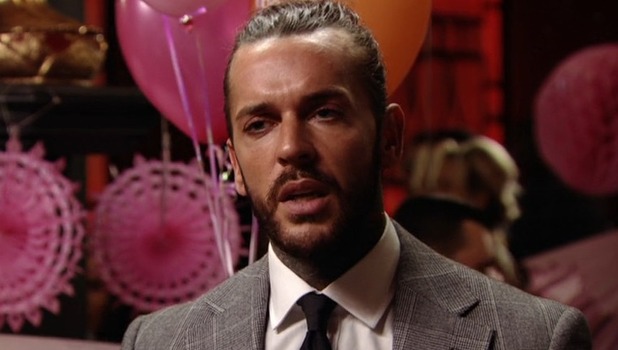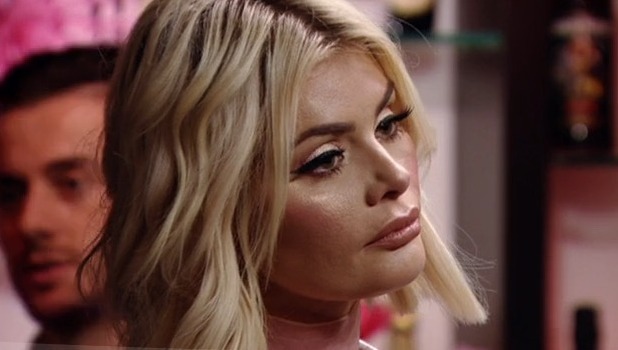 Pete, meanwhile, confessed to Chloe Sims that he doesn't think that Megan believes he loves her.
He said: "She's angry and upset and humiliated. I think that she doesn't believe that I love her. It's a f**king mess, nothing excuses what I've done to her. This whole thing has been awful and it has made me realise how much I do love her and how much I do want to be with her. I don't know what it is… She's exactly what I want and I hope it's not too late for me to show her that. I never wanted to fall in love with her, I never wanted to rely on her or to need her for anything, but I do. I can't lose her."
Pete had attended Amber Dowding's breast cancer themed charity ball and while there, he was advised by Chloe to be "brutally honest" with Megan and explain why he did what he did.
Although, Pete revealed he is unsure why he sent the messages. "I can't give myself something," he claimed. "So, I don't know how I can give her something."
"Seeing her tonight, it hasn't been easy," Pete admitted. "She looks beaut and I admire the fact that she can be in the same place as me and not punch my head in - I don't blame her for that. It don't feel right. I can't stop everyone talking about it, I can't stop people getting in her ear or the humiliation that she feels, but I can put it right from now."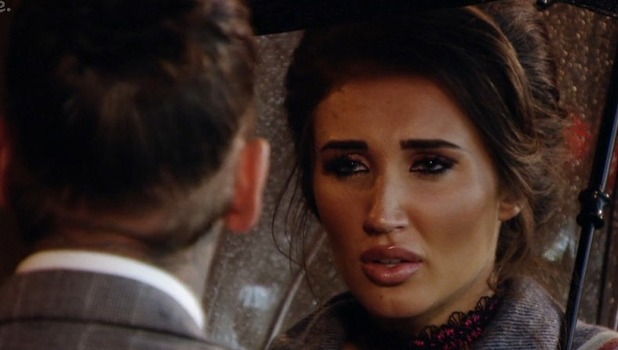 However, it all got a little bit too much for Megan being in the same room as Pete and she decided to leave, asking her dad to come and pick her up.
She was then forced to speak to Pete when he chased after her. In an attempt to put things right between them, Pete told Megan: "I need you to know that I love you. I've never ever felt the way I do about you, about anyone else.I asked you to take your guard down and I never did mine."
Megan, however, couldn't understand why Pete had betrayed her trust. "I can't work out how you can be telling me that you love me and that I'm your best friend, then why would you do that?" She asked.
"Because I never expected somebody to have the power over me that you have," Pete responded. "It scares the f**king sh*t out of me. I've always said that the best form of defence is offence. I've always said that."
Megan, meanwhile, wasn't convinced. She hit back: "I don't believe it's anything like that. I believe you just can't help yourself."
Desperate to prove to Megan he does love her, Pete said: "I do love you. I am totally and utterly in love with you. I want you back. I'll do anything to get you back. I'm not going to stop. Before I met you, even when we first started seeing you... you used to talk about marriage and we had a row about it because I said I didn't want to get married, everything has changed. I know I f**ked up and I've probably lost the best thing that has ever happened to me, right? But I 100 percent think I can fix this. I don't care how long it takes."
But Megan told him she still doesn't know if she can trust him again: "I genuinely don't know if I can be with someone who I'm always going to worry about."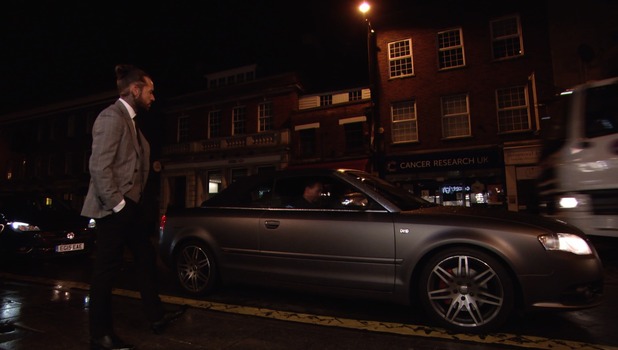 At that, Megan's dad, Dave, arrived to get her and while Pete seemed keen on speaking to her dad, Megan insisted he left things alone. Instead, Megan's dad remained in the car and shot Pete a telling look that proved he hasn't been left impressed.
In the car, Megan said: "Let's just go. I just can't be in the same place with him there at the moment. It's just too soon."
TOWIE continues Wednesday 19 October at 10pm on ITVBe.
10 reasons why we want to be in TOWIE:Follow us on Twitter @RevealMag for all your celeb, fashion and beauty news!Fancy winning some GREAT prizes? Check out Reveal Competitions here!