Sharon Osbourne has admitted her "head was in a different country" when she blanked on her X Factor contestants' names and details on this week's live show.
The music matriarch had everyone talking when she accidentally introduced Saara Aalto ahead of Relley C's performance, then forgot Saara's name ahead of the sing off.
She's also been struggling to remember Saara is from Finland.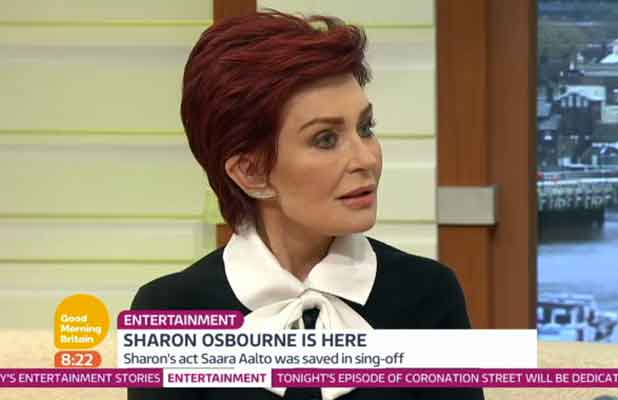 Speaking on ITV's
Good Morning Britain
on Monday, Sharon, who mentors the overs, simply said: "I was thinking about something else. I wish I could come up with a different excuse.
"I was thinking about songs, what the jukebox could land on, what we will do next week and then, 'Oh, [Saara's] in the bottom two again' and all of this is going on in my head and then they go, 'It's you'. 'For what? What am I doing?'"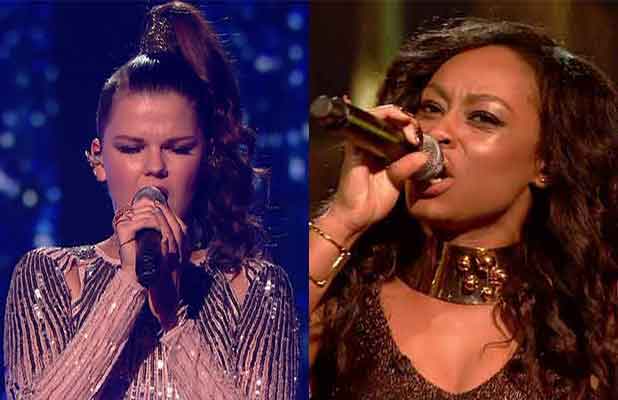 Sharon, 64, said Louis Walsh and Simon Cowell were deliberately trying to throw her off when she tried to speak to camera, saying: "They're both telling me different towns, different countries and different names, and they do it to wind me up and I fall for it!"
When quizzed about allegations she'd been drinking backstage, Mrs O firmly denied them, saying: "Drinking? No thank you! Listen you trolls on Twitter, I have seen too many careers destroyed, family members destroyed from alcohol. This missus isn't going there!"
She also rubbished the suggestion she's exhausting herself travelling between the UK for
X Factor
and Los Angeles, where she films US chatshow
The Talk
.
"I love what I do. I've travelled my whole life and been in the industry my whole life. I must have been on over 50 tours in my life. Travel is nothing. People look at it and say, 'It's such a big thing.' It's no biggie to me."
Sharon added: "As far as names go, I'm the worst in the world and my head was in another country. It's just me. I'm a bit dotty."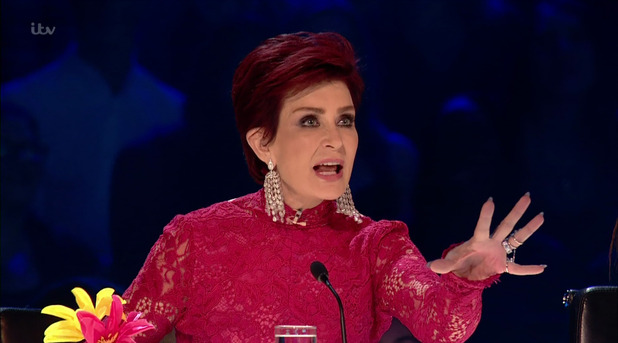 On Sunday night's results show, teenager Freddy Parker became the second act to leave
X Factor
2016 after landing in the bottom two with Saara. The judges took the result to deadlock which showed Freddy had the fewest number of public votes.
Next week's theme is Divas.
X Factor
airs Saturday and Sunday at 8pm on ITV.