TOWIE: Danielle Armstrong has assured fans she and Lydia Bright are now "ok", despite falling out over James Arg Argent.
In the latest episode of
TOWIE
, viewers saw Danielle and Lydia clash.
Lydia was left upset after Danielle publicly spoke about her night with ex-boyfriend Arg in Marbella
and claimed she hadn't even had the chance to explain herself, before Danielle had made their hook up big news.
That led to Lydia's mum Debbie sending Danielle a harsh text that brought her to tears, and while Danni did apologise to Lydia for upsetting her, she made it very clear she wasn't happy with the way Debbie had spoken her.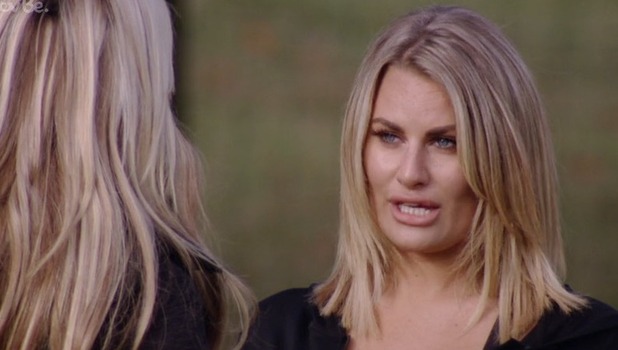 However, Danielle has now assured that the girls' fallout is all now water under the bridge. Taking to Snapchat following the episode, Danielle told her followers: "Me and Lydia are actually ok. I did feel bad. I thought most people knew about Lydia and Arg... I was guilty of bringing attention to something that I knew Lydia was quite sensitive about. She accepted my apology and me and Debbie, you'll see us talk [next] episode."
Danielle also clarified that Lydia's upset was over
comments she had said during an appearance on Celebrity Juice
. Danni had been quizzed about the reports detailing Lydia and Arg's hook up and said on the show: "He really loves her and it's really sad. I love Arg. It's really hard when you're altogether on holiday, there's drink involved, your exes are there…"
She added: "I was honestly really shocked, I couldn't believe it because I thought it was kind of finished.... apparently it was a mistake on Lydia's behalf."
Annoyed that Danni had entertained conversation about her spending the night with Arg, Lydia said on
TOWIE
: "Obviously, everything happened between me and James, now I felt horrific about it. While I know that everyone was going to talk about it, I just wanted to keep it between our little circle and Danielle made it so public before I even had a chance to explain myself. She spread the word to the wold before I even had the chance to digest what had happened... She hung my laundry out to dry."
Debbie added: "It was very distasteful. It was about morals, values and principles and for me, that is just wrong."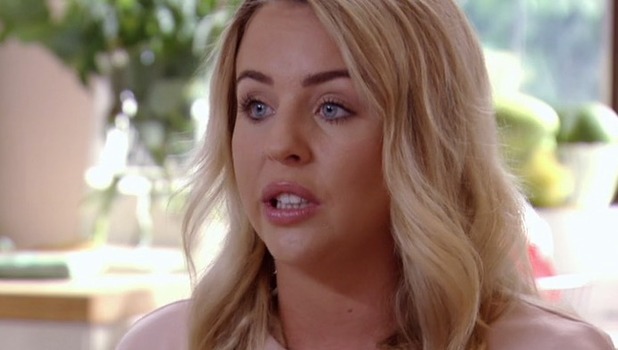 Danielle, meanwhile, claimed that Debbie had made things even more awkward between her and Lydia, after sending Danni a text that criticised her actions.
Danielle revealed: "I got the most awful message from Debbie. I was so upset. It was basically along the lines of, 'I've got no words to say to you, I'm not wasting words on you. People in Essex turn into monsters. My gut feeling about you all along has been confirmed.' It's always worse when you get a message from someone that's older, someone like Debbie who I respect as a mum and someone who does so much for other people, for her to message me that, 'my gut feeling has been confirmed,' it means she never really liked me."
While fans never got to see Danni questioning Debbie about the text, she did attempt to clear the air with Lydia at a breast cancer themed charity ball thrown by Amber Dowding.
Approaching Lydia, Danni said: "Hand on heart, I didn't do that to try and piss you off. All I can do is apologise and I don't want there to be agg with us at all. Obviously, I was a little bit upset with your mum's message."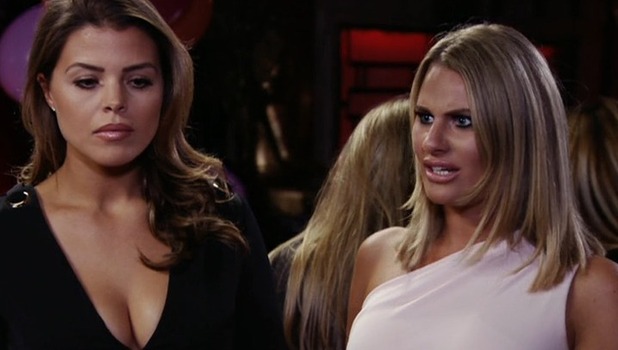 "I'm her little girl and she doesn't really want it being public knowledge and being spoken about. It's her little girl's private life. It's animal instinct, you protect your love ones," Lydia responded.
Danni then hit back: "There's protecting, then there's being nasty. I'm going to be honest... the words she said were so hurtful, I was crying my eyes out. My mum was livid. She said, 'What? Her mum is sending you that?' Calling me a monster and that her gut reaction was confirmed..."
"I think Debs is quite a good judge of character and she does see both sides of the story. It must have got to her that much," Chloe argued.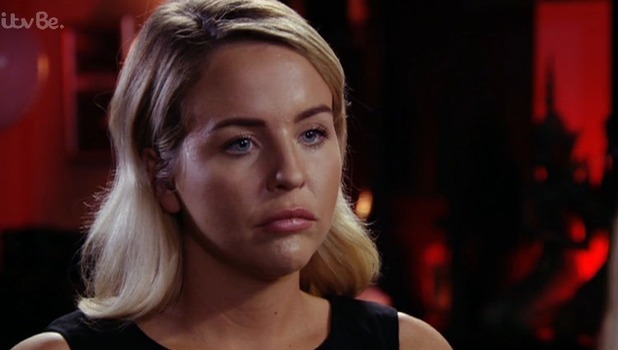 Lydia then added: "I just think she thought at the time, you'd created it all. I can understand that it's upset you... but I can't talk about my mum."
Wrapping up the conversation, Danni replied: "We don't have to talk about it. I don't want there to be any hard feelings between me and you."
Lydia and Arg had slept together during the cast's trip to Marbella and discussing their night the morning after,
Lydia had told Arg she "regretted" her actions.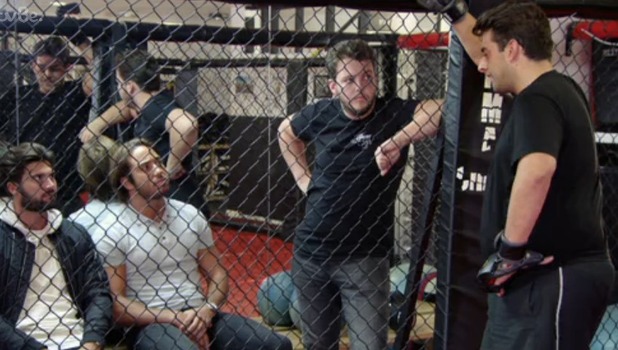 After admitting to
Chloe Lewis hooking up with Arg had been "the biggest mistake"
, Lydia told her ex-beau that she had been drunk and she hadn't wanted to give him false hope that they could get back together. For that reason, she decided to leave Marbella.
Fans had also seen Arg discussing their night together with his friends and he doesn't seem convinced that Lydia no longer has feelings for him. He said: "The night we spent together she is in a club crying her eyes out for an hour because I'm talking to another girl. Then she's crying and begging me to stay in her room and that she loves me, and then the next day she's telling Chloe Lewis she doesn't love me. I don't want to sound like a w*nker, but I'm too powerful to be treated like this."
TOWIE continues Wednesday 19 October at 10pm on ITVBe.
10 reasons why we want to be in TOWIE:Follow us on Twitter @RevealMag for all your celeb, fashion and beauty news!Fancy winning some GREAT prizes? Check out Reveal Competitions here!