Stacey Solomon has been talking about Joe Swash's fake proposal on Celebrity Juice and how many people – including her family and famous friends – genuinely thought they were engaged.
Ex-
EastEnders
actor
Joe got down on one knee during a taping of Celebrity Juice
in order to win a point for his team.
But as the mock proposal was reported EVERYWHERE it was understandable some people got a bit confused about.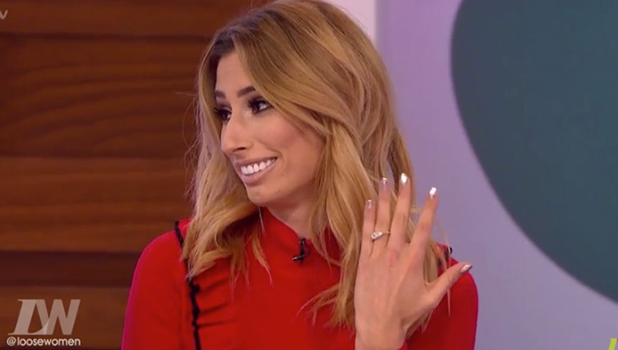 Speaking on today's
Loose Women
, Stacey said: "I had Gaby Roslin on the phone, Linda Robson, my grandma. I was like, 'Grandma, I promise you if I was engaged I would have told you before the papers told you!'"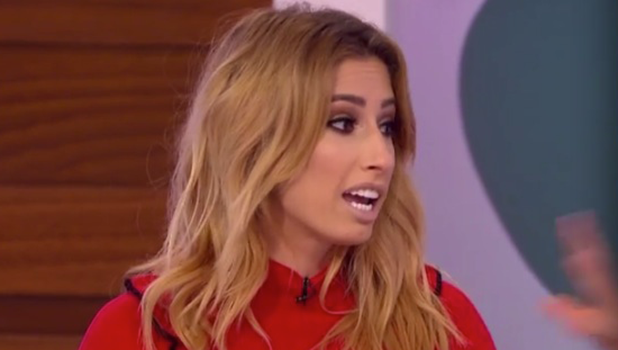 Stacey was actually wearing the sparkling ring on
Loose Women
, joking: "I thought if I'm embarrassed on telly I might as well take the ring home!"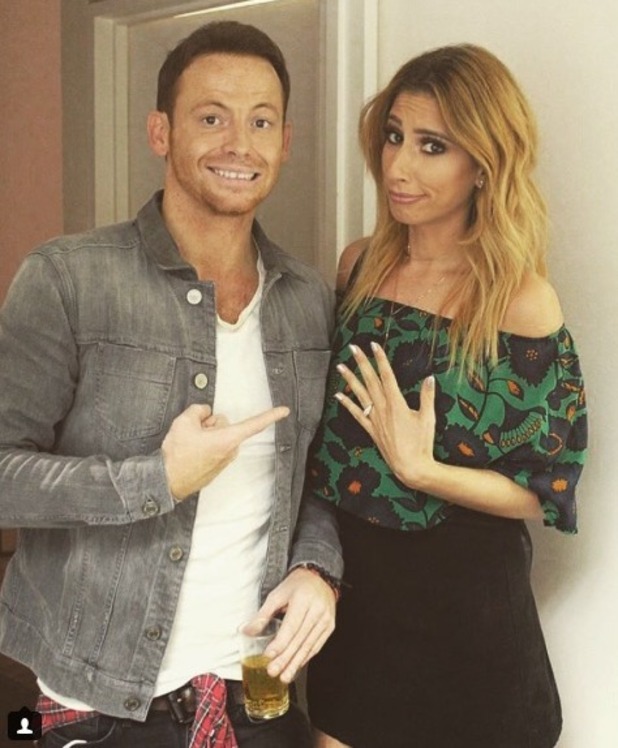 Although Stacey has spoken about wanting to marry Joe, she stressed on the show they've only been together for a year and realistically it's probably a bit too soon for them to think about a proposal.
"We've been going out nearly a year and I adore him and would love to get married," she said. "I do see a future with him or I wouldn't be with him but come on, it really hasn't been that long! We do need to take our time with marriage as it's quite a big step. When the time is right, the time is right."

Stacey went on to say: "I think a lot of people seem to think we've been together for ten years when we haven't. We do really care about each other [but] I'm always practical, we both have children and we want to really set up and secure and know we're doing it for all the right reasons before we actually do it."
"Deep down I'm so happy and comfortable with him and the place we're at," she concluded, before adding. "I hope it's inevitable and it will happen [one day]!"
Stacey and Joe were friends for years before romance blossomed. They went public with their relationship in January and will soon be seen on screen together co-hosting this year's
I'm A Celebrity
spinoff show,
Extra Camp
.