Love Island 2016: What's happened to the stars since the show wrapped up?
It's the show that had us hooked all summer, and while we're still getting withdrawal symptoms, they've slightly been kept at bay by stalking our
Love Island
faves on social media AND the news
that Love Island will be returning with a special episode for Christmas. YAY.
Not much is known about the festive ep so far, but it's set to give us an update on exactly what has been going down between Cara, Nathan, Zara and co since they left the
Love Island
villa. Until then, though, here's what we know so far...
1. Nathan Massey and Cara de la Hoyde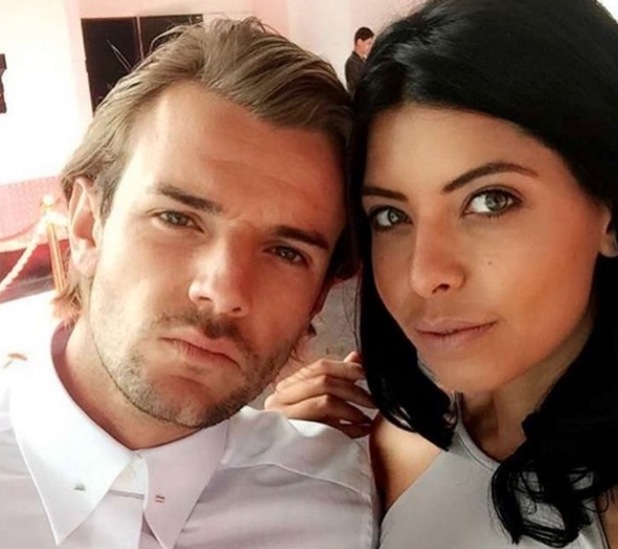 Cara and Nathan were the winners of
Love Island's
second series and since the show wrapped, they have moved in together and are renting a flat in Essex - FYI, it's actually in the same building as Tommy Mallet and Georgia Kousoulou's new pad. The couple may have won £50,000 from the show, but Cara has said that she and Nathan are being "sensible with their money." She revealed that she's given some of the dosh to her mum to help fix up her home, while she also paid the deposit for her brother's car and one year of his insurance.
Cara revealed that the rest of her prize fund is now in savings and she and Nathan are looking to both invest in property.
The pair are still oh-so-smitten and after scooping the award for Best Male Personality at the National Reality TV Awards, Nathan dedicated his gong to the "love of his life" Cara. She, meanwhile, has said Nathan is her "soulmate", but the pair have ruled out a proposal for now. Nathan told
Reveal
: "Moving in together has been a big step already and we don't want to push things too far." Cara added: "We both know it's heading in that direction and we'll be together forever."
Cara and Nathan have also made a guest appearance on
TOWIE
, joining Tommy and Georgia onscreen for a bowling date. Cute!
2. Tom Powell and Sophie Gradon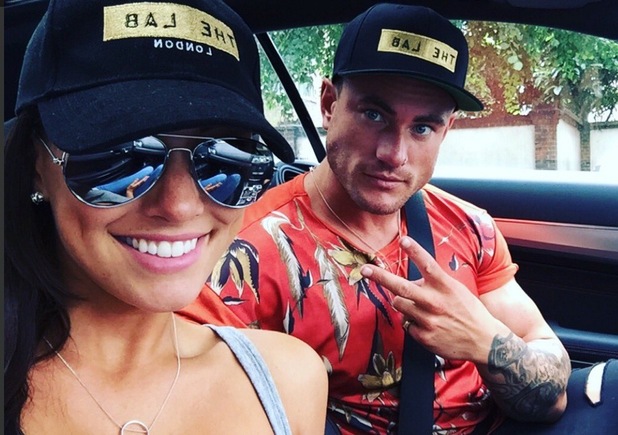 Tom and Sophie are still together, despite not having the easiest of rides in the
Love Island
villa. The pair have definitely kept us guessing with their cryptic tweets and Twitter spats, but all is good when it comes to Sophie and Tom's romance and you just need to watch their Snapchats to realise that.
It was rumoured that the duo had been engagement shopping in September, but both
Tom and Sophie seemed to laugh off the claims.
While Tom jokingly tweeted: "Soph's gonna pop the question," Sophie replied: "Pfff nah."
3. Scott Thomas and Kady McDermott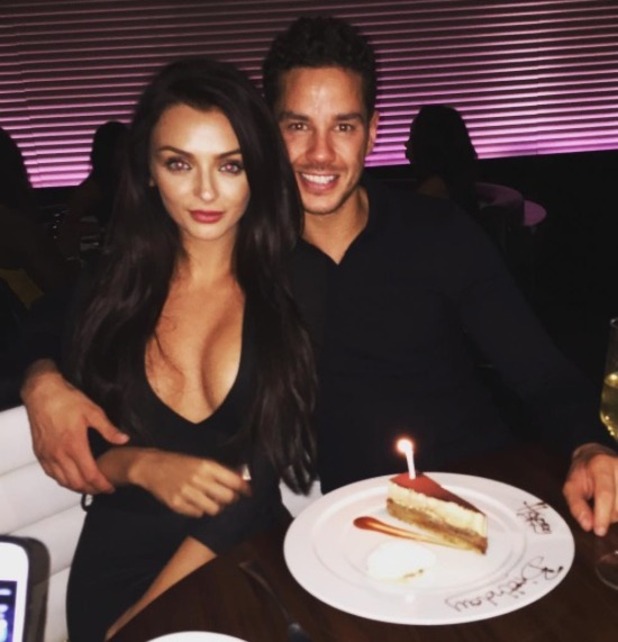 Scott and Kady have pretty much inseparable since leaving the island, and while they're not yet living together, the couple have discussed plans to move in together and find a place in Scott's hometown of Manchester. Fans may already know that Scott and Kady have their very own YouTube channel - they're often answering questions about their relationship and sharing hilarious vids,
like Scott doing Kady's make-up
. Uh-huh, she really let him!
The couple are also planning on getting a dog together.
Speaking about their romance now they are on the outside, Scott told us that he thinks taking part in
Love Island
has benefitted his and Kady's relationship
- even if it did get pretty fiery at times. He said: "It's sort of made us stronger. I think I was a bit worried about [being on the outside] because we argued so much, but everyone is so behind us. Our favourite time now is when it's just me and Kady being able to chill out together."
Kady has been modelling for fashion brands Miss Pap and Honeyz, while Scott has been strutting his stuff for Boohoo Man.
4. Olivia Buckland and Alex Bowen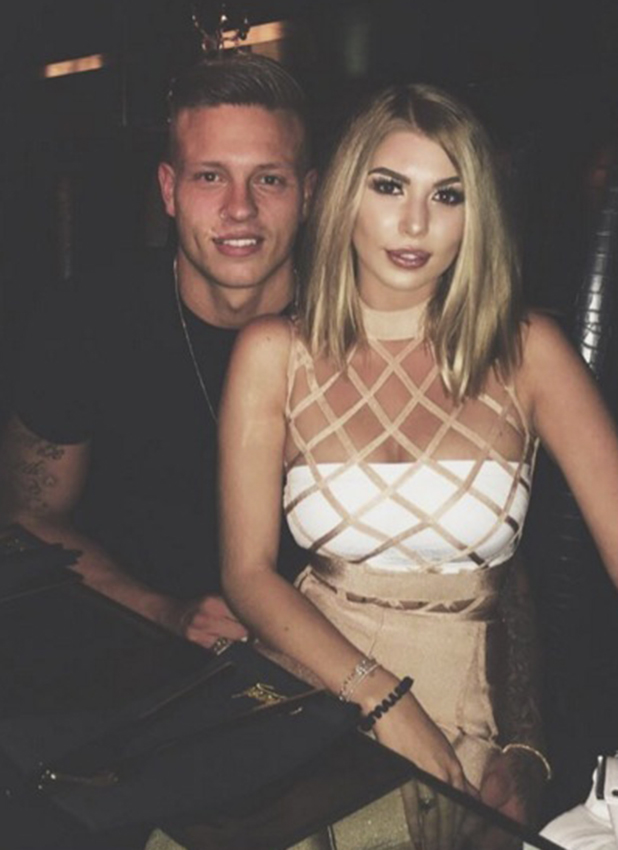 For Olivia and Alex it has been full steam ahead since leaving
Love Island
. They are now living together in Olivia's Essex flat and have revealed that
they are planning on upgrading to a house
. Yup, the couple are now house-hunting for their first home together, with Olivia telling us: "We're moving again, I've just accumulated so much stuff over the months. We are getting a bigger house - three bedrooms - so it's getting very serious. We're going to be saying in Essex and will have a garden for the new arrival."
And before you start thinking babies, that new arrival is actually a pet pup!
Although, saying that, Alex and Olivia have teased that a proposal could be on the cards very soon. The pair have only spoken about getting engaged and
Alex has revealed Olivia has even chosen her engagement ring
. He said: "I've never been this happy. Before I went on Love Island, I didn't even have an idea of when I'd move out of home - now I've got a girlfriend, we're getting a house together and I'm happy.
"I'm not going to say it's going to be a year until I propose because then she'll be there like, 'Erm, it's a year to the day and you haven't proposed!' So it could be less, it could be more. It won't be that long. She's already sent me a picture of the ring that she wants though."
Alex has teased he will be releasing a clothing collection with fellow islander Terry, while Olivia has teamed up with fashion brand Quiz clothing and Lauren Pope's hair extensions range Hair Rehab London.
5. Terry Walsh and Emma-Jane Woodhams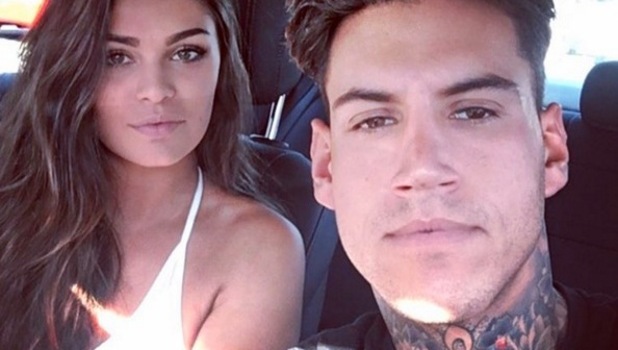 Another couple still totally loved-up are Emma and Terry. They may have controversially got together on
Love Island
(remember, Terry had been dating Malin at the time?), but Emma and Terry have since proven their relationship is the real deal. Emma is now living with her co-star boyfriend and the pair have
become the proud parents of an adorable kitten named Boo.
Gushing about Terry in September, Emma hinted that she and her beau are in it for the long run. She said: "Where it starts and finishes for me #oneofakind."
Like Terry, Emma too has her own clothing collection these days in collaboration with Miaan.
6. Rachel Fenton and Rykard Jenkins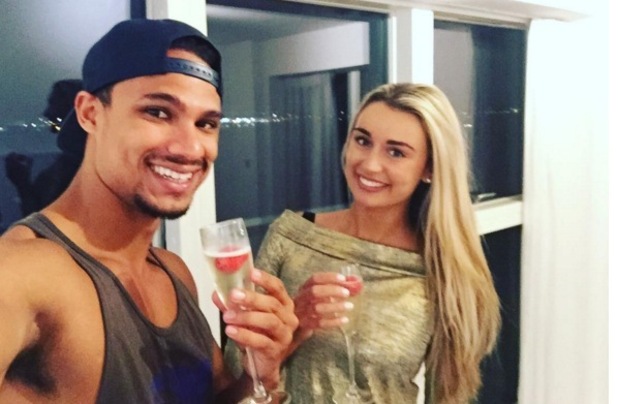 Not even *that* bombshell that Rykard had slept with Olivia was enough to stop his romance blossoming with Rachel. Rykard and Rachel are still together, and still head over heels. In fact, the pair
have recently moved into a dreamy apartment together
. Rachel revealed their exciting news on Instagram and told fans: "So myself and Mr Jenkins have officially moved in together! Our new place couldn't be more perfect." She then added: "I've never been happier."
Oh, and did we mention Rachel is still working as a nurse. She's often taking to Snapchat while sporting her nursing scrubs - pretty refreshing, right?
Rykard, meanwhile, has been given us all the tips when it comes to working out. We reckon he pretty much lives in the gym!
7. Zara Holland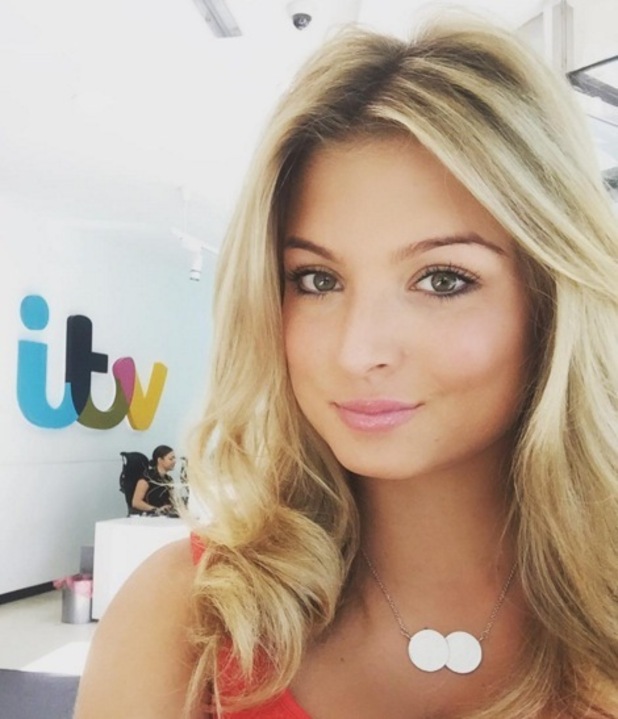 Zara may have had to quit
Love Island
early, but that doesn't mean that's the last we'll be seeing of her. As well as hitting the showbiz party circuit,
Zara has teased she will be returning to our TV screens
(and no, we don't just mean for the
Love Island
Christmas special). She's got something exciting up her sleeve and teasing her onscreen comeback, Zara told us: "It's really challenging... I'm really excited and it's something totally different. Nobody has seen that side of me. Everyone will be glued to the TV.
"I can't wait but I'm a little bit scared, I can't say because that will give it away, but I'm going to do my best."
Anyone else, intrigued? As for dating, Zara is keeping coy on that one. We did grill her about her relationship status, now it's been a good few months since we saw her trying to steal the affections of her male islanders, but she wasn't giving anything away. Zara's response? She laughed. Then she teased: "No comment."
8. Malin Andersson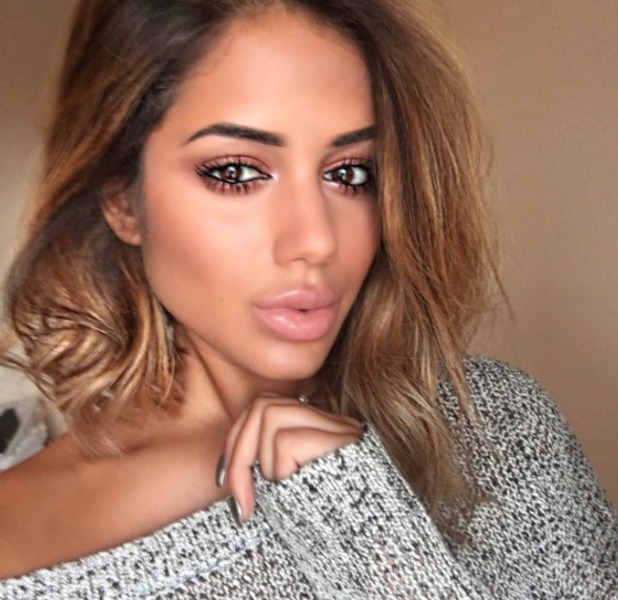 Malin may have had one of *the* most explosive moments on
Love Island
- that reunion with ex-boyfriend Terry was just so juicy, wasn't it? But, it's safe to say she has definitely moved on from her former flame.
Malin ruled out rumours she was dating
TOWIE's
Mike Hassini, but later went
public with her romance with Celeb Go Dating star Jeavon Strett.
Things weren't ever official between the pair, but Malin did suggest she wanted to put a label on things with Jeavon and joked across a photo of herself and him: "Not my boyfriendddddddddd .. Yet haha."
Saying that, though, things have gone pretty quiet on the Malin/Jeavon front lately... maybe it just wasn't meant to be?
Malin, meanwhile, has been keeping herself busy by letting us steal all her beauty hacks with her make-up tutorials. Sharing is only caring, right?
9. Katie Salmon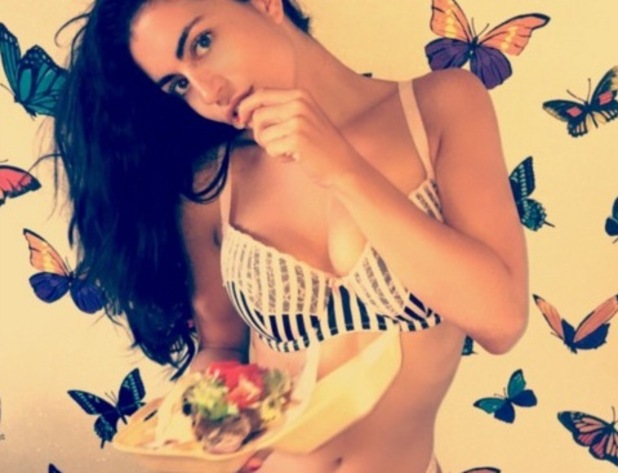 Katie had finished
Love Island
in fourth place with Adam M, but we're not sure their romance even lasted the flight home. Adam accused Katie of kissing Troy at the
Love Island
wrap party and was quick to reveal he was '100 percent' single on Twitter.
He then appeared to hit out at Katie by likening their fling to a 'kebab'
. The king of metaphors tweeted: "It's like when you're eating a kebab after a night out & the first few bites taste good but then u realise that it really isn't nice at all!"
Although, Katie hit back: "I'd rather have a kebab than a wet lettuce #justsayin #keepitreal #whowantskebab #loveisland."
Katie has since teamed up with Jess Hayes and created her very own fashion line for Prodigal Fox.
10. Adam Maxted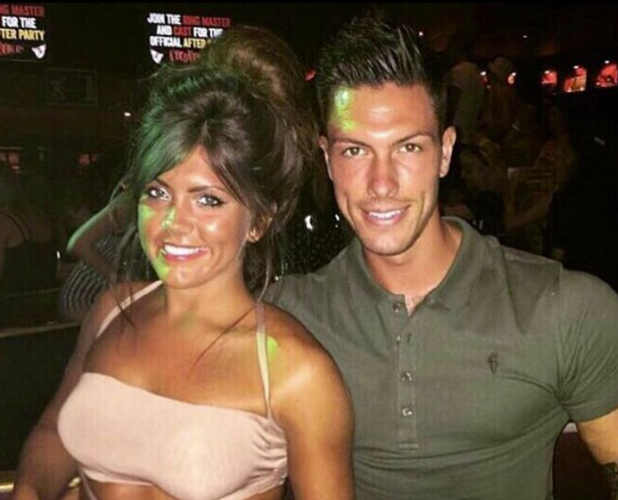 So we know that things didn't work out with Adam and Katie, but do not fear, Adam has now found love. Turns out he had better luck outside of the villa, and
Adam is now dating fitness trainer and dancer Carly Taylor
. Adam has been sharing the cutest Instagram posts of the pair and proving he is completely smitten, he has said about Carly: "Think of how different your life would be if you didn't [meet] the person that changed everything @xcarlytaylorx."
11. Liana Isadora Van Riel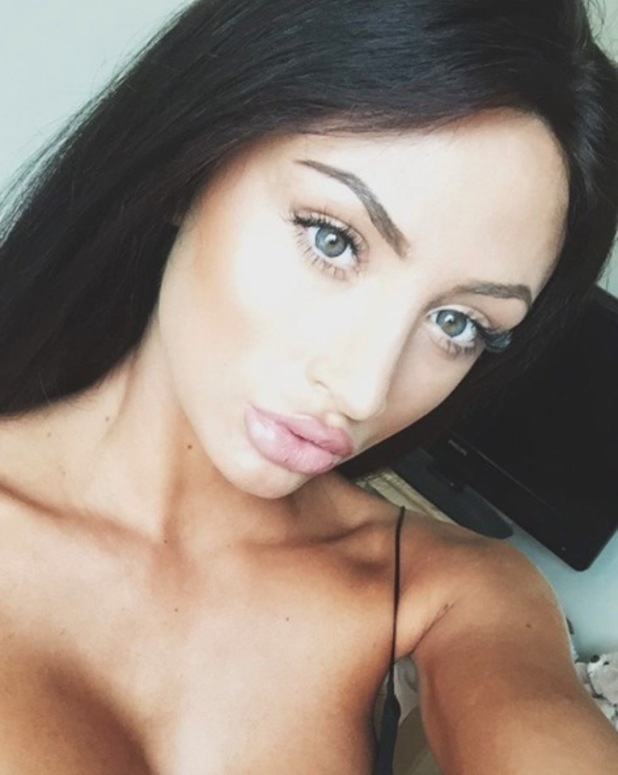 What's Liana been up to since
Love Island
? Oh, you know, just giving herself a total image overhaul. Nothing major.
Liana has now ditched her blonde locks and dyed her tresses a gorgeous chocolate brown hue.
We hardly recognised her! Liana debuted her new look at the start of October and told fans: "Back to my roots."
We LOVE it! And we reckon she may just give her fellow islanders a *bit* of a shock when they enjoy a festive reunion. From what we can gather Liana is still working as a stripper. She did spark romance rumours with Adam Jukes following
Love Island
wrapping up, but from what we know, it was all just rumours and nothing really came of it.
12. Adam Jukes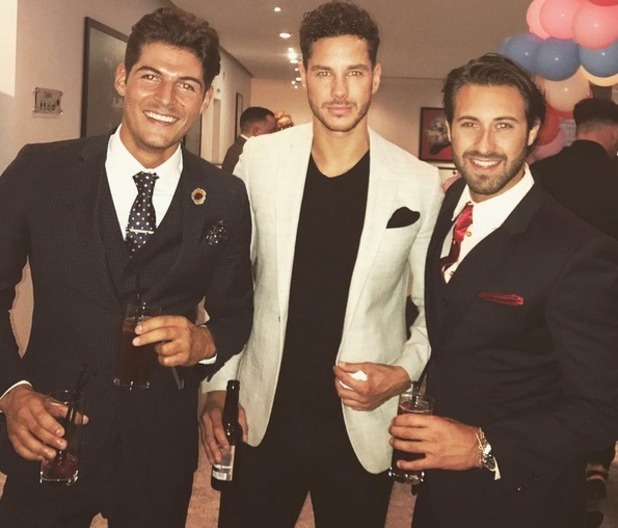 Adam, meanwhile, has kept in touch with his fellow
Love Island
boys and has been seen hitting up the showbiz party circuit with Scott, Javi, Alex and co. He has also been rubbing shoulders with a slew of other reality stars including
Ex On The Beach's
Chloe Goodman and
Love Island
winner Max Morley. Judging by his Instagram page, he's pretty much been having the best time ever #jel.
13. Troy Frith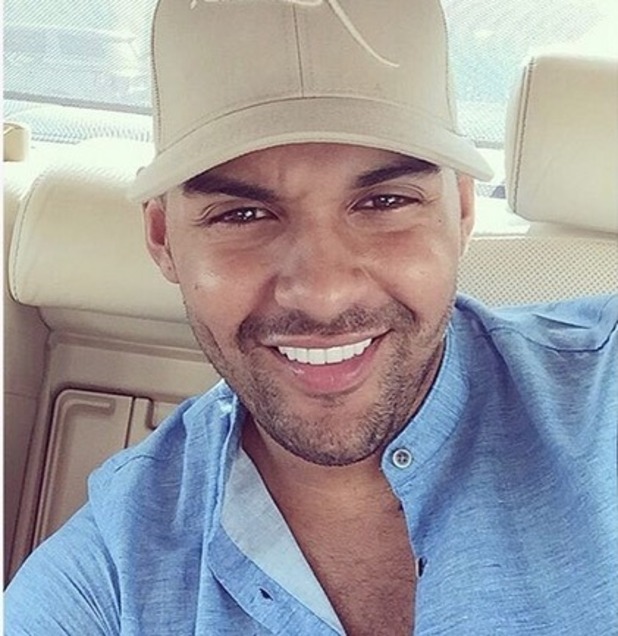 Troy seems to be following suit, although it sounds like he's been working on a new project in between all the partying. Posting an emoji of a pen and paper to Twitter, Troy cryptically teased: "Vision without action is merely a dream... Action without vision just passes the time....Vision with action can change the world." Hmm.
Vision without action is merely a dream...
Action without vision just passes the time ....
Vision with action can change the world.

— Troy Frith (@TroyFrith) September 22, 2016
Oh, and we're also *incredibly* jealous of his hols to Dubai. He's been keeping fans updated with a slew of social media updates and it looks just dreamy.
14. Tina Stinnes
Tina has been a regular on the red carpet following her stint over in Majorca and the blonde beauty is ALWAYS giving us outfit envy. Seriously, can we just steal her wardrobe already?
But while she may be more than willing to share her latest get up with us all, Tina hasn't let slip whether she has managed to find herself a beau - although she has hinted she is currently single. Clearing up speculation that she is not yet married (yes, married, you heard us right), Tina responded to a fan asking if she had tied the knot: "Married, I think I need a boyfriend before I get married
Married I think I need a boyfriend before I get married https://t.co/kwu4k5jfPE

— Tina Stinnes (@TinaStinnes) September 4, 2016
16. Daniel Lukakis and Javi Shephard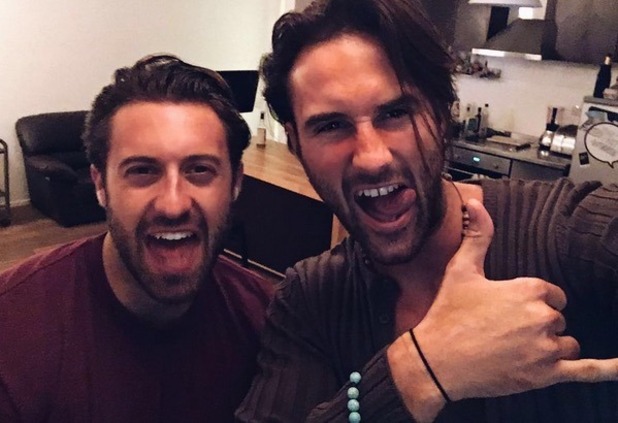 Cast your minds way back to the very first few days in the villa, and you'll remember Dan and Javi going head-to-head over Zara. They both decided that she was their ticket to staying on the show and both pulled out the stops (and the charm) to try and persuade her to pick them as her partner. Sadly, Javi lost out, but turns out he hasn't held a grudge. In fact, he and Dan have formed quite the bromance since.
We've also seen
Javi flirting up a storm with Vicky Pattison
and partying with Gaz Beadle and Joey Essex.
17. Malia Arkian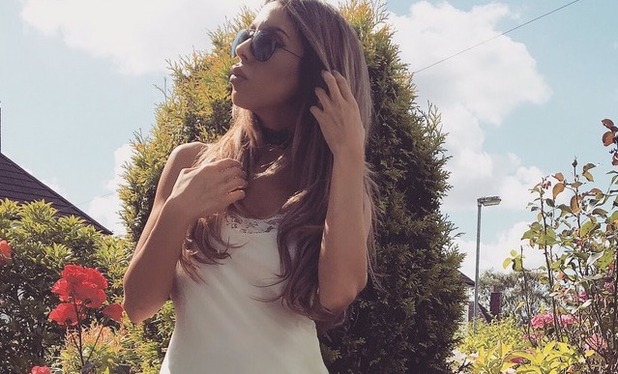 Remember Malia? She probably had the shortest stay ever in the
Love Island
villa and was
kicked out the very same night she arrived, following a spat with Kady McDermott
. She hasn't let her brief appearance on
Love Island
get her down though, and Malia actually bagged herself a movie role in Calum Best's feature film,
Name of the Game.
Jess Impiazzi is said to star in the flick too.
Follow us on Twitter @RevealMag for all your celeb, fashion and beauty news!
Fancy winning some GREAT prizes? Check out Reveal Competitions here!