Bear may have ditched Lillie Lexie Gregg during filming for Ex On The Beach for 'not putting out', but somehow, he has managed to worm his way back into her good books and the pair rekindle their romance in the next episode.
We thought Bear had totally blown it with Lillie. The duo had been enjoying a bit of a fling in the villa, but Bear grew frustrated with Lillie because she wouldn't sleep with him.
That meant he started to look elsewhere, and
Bear ended up kissing Chrysten Zenoni behind Lillie's back.
Of course, that all came out and
Lillie seemed to move on from Bear by kissing her ex-boyfriend Gaz Beadle
.
However, in the last episode of the series, Bear realises he still fancies Lillie and wanting to spend his last night with her in the villa, he attempts to woo her one last time.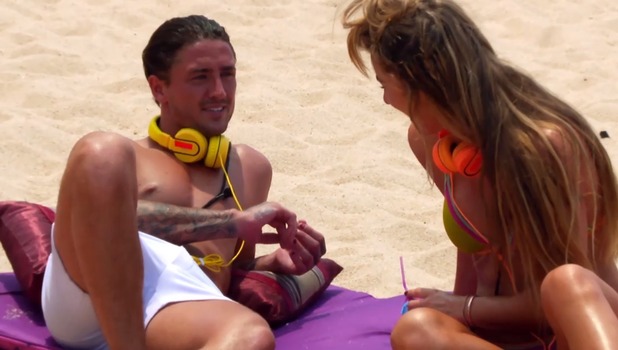 In a teaser video shared by MTV, Bear says: "I fancy Lillie. I'm going to try and rekindle things and hopefully she'll like me again."
While the group are at a beach party, Bear takes the opportunity to speak to Lillie and tells her: "I just want to spend the last night with you. Everyone makes mistakes, don't they? As it's the last night, I don't care about f**king birds, I just want to give you a cuddle and a kiss because I miss you."
Lillie, meanwhile, seems willing to give Bear another go. She tells the camera: "I'm fully aware of what Bear is like, but I am here just to have fun, so why not?"
And giving Bear the green light, she says: "You're lucky you are pretty."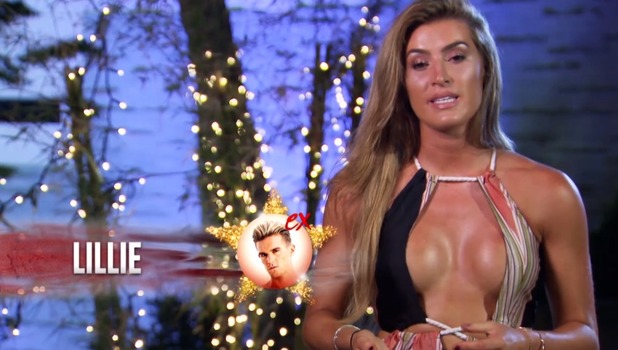 Awkwardly, though, Bear setting his sights back on Lillie comes the morning after he had sex with Aimee Kimber.
He and Aimee had spent the night together in the penthouse and she is NOT happy to see he has already turned his attentions elsewhere. Amy privately vents: "I look over and Bear is kissing Lillie. She's a f**king mug. It makes me feel sick. How dare Bear think that he can just mug me off! It's not happening and I will get pay back.
"Bear has now really f**ked me off. He has just used me to make Lillie jealously and basically have sex. How the f**k can you do that someone?"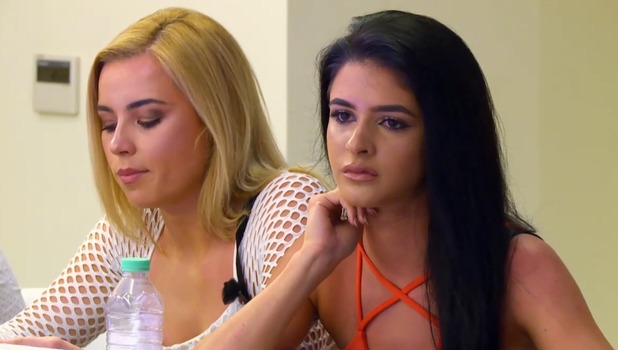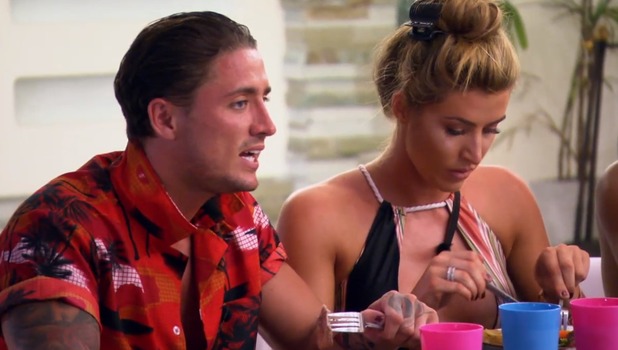 Choosing to make Bear squirm in front of everyone, Aimee calls him out over dinner and says: "Why are you such a pr**ck? You are the biggest mug I have ever met. You slept with me last night and the next day you're cracking on with Lillie."
Bear responds: "Me and Lillie had a thing, it was really special. But, unfortunately, she went through a tough time with Gaz and I thought I'm not going to be a rebound and get involved. You've come along, we slept together, now I'm sorry I said that I wanted to spend the day with you today."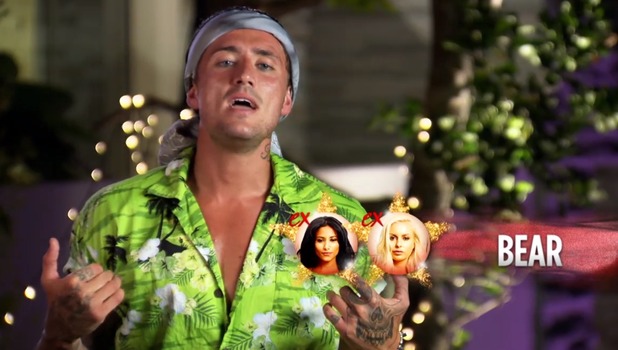 He then adds privately: "What do you expect? I'm Bear... and I do lie in the villa, I can't help it."
Ex On The Beach continues Tuesday 18 October at 10pm on MTV.