TOWIE's Pete Wicks has vowed to win girlfriend Megan McKenna back after admitting he completely "f**ked up" by sending texts to other women.
Pirate Pete broke his silence on the scandal during Wednesday night's episode of the ITVBe show, where viewers saw Megan learning from Danielle Armstrong that texts Pete sent to an ex had been printed in a newspaper.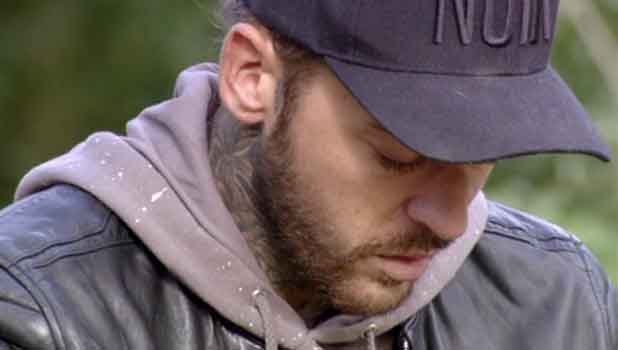 Megan admitted she'd seen some texts on Pete's phone a few weeks ago but the ones made public were totally different and had left her feeling heartbroken, hurt and embarrassed.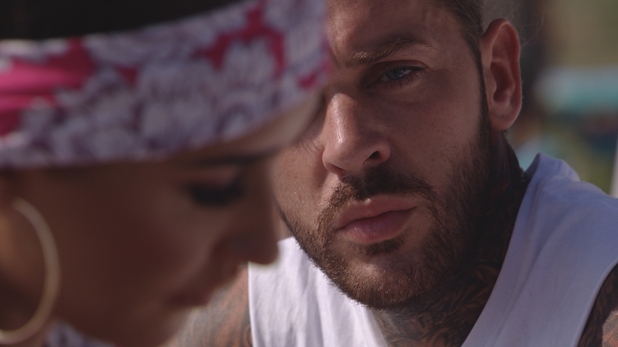 Pete decided to fly home from their Marbella holiday early and sought advice from close friend Lockie, who gave him some tough love but also remained hopeful Pegan's romance could be salvaged.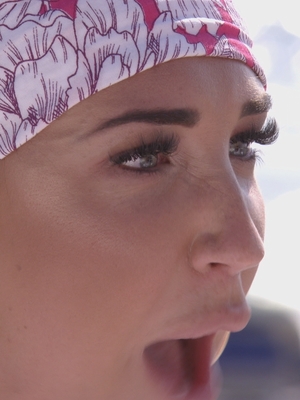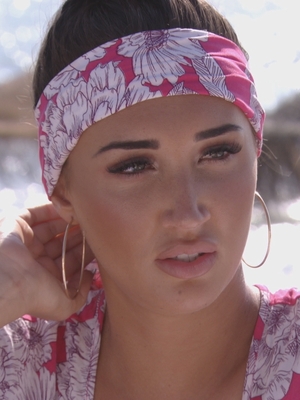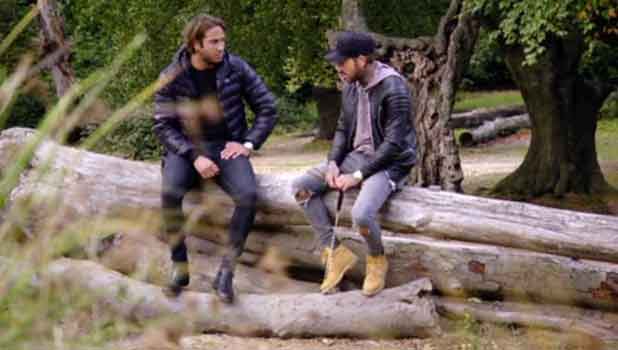 A tearful Pete told Lockie: "I spoke to Megan last night and she told me it was over and she'll never forgive me. She's up and down. This morning she said she still loved me but could never forgive me.
"There is no excuse for what I've done to her. I've broken her heart. The thing is a couple of weeks ago she gave me another chance and obviously she didn't know the full extent of the messages because I lied to her because I didn't want to lose her. But I have anyway and she doesn't believe anything I say. I love the girl to bits. I wish there was a reason for it but there ain't. I've thrown everything away for nothing."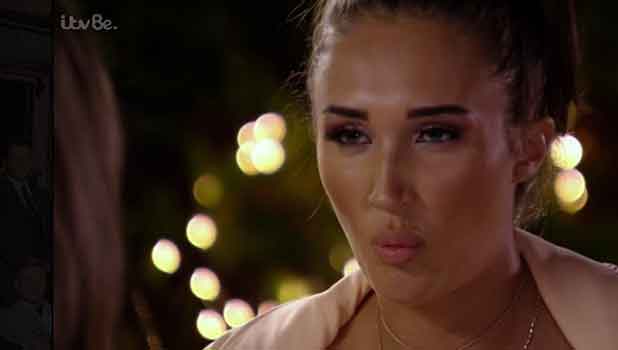 Lockie told him: "You've messed up massively. You've been a f**king idiot but I do believe it's fixable. Everyone an see how much you love each other."
"I broke her trust and lied to her," replied Pete. "If I could take it all back I would. I don't want to lose her. It just can't be the end. I've just completely f**ked it. I never thought I deserved her from the beginning. Even before the messages I was moody with her, snappy with her, pushing her away. Any time I get close to people I self-destruct, It's like I wanted to ruin it before… if she f**ked me over I don't know how I would have dealt with it.
"I never expected to feel the way I did about her. I can't even explain it. Everyone told me to stay away from her and everyone was wrong. It was her who should have stayed away from me. I broke her heart. When anything went wrong we talked to each other about it and I can't be there for her now and I feel like she's on my own and I just want to put it right."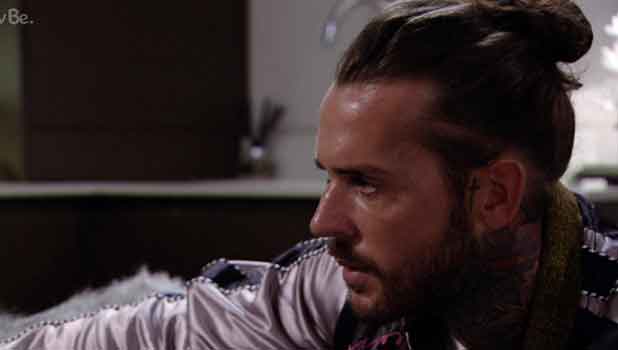 Megan, meanwhile, sought solace in Danielle and explained what had happened. She felt Pete had been moody and irritable around her when they went to Barcelona which led to a few arguments, which continued back in Essex.
"He was doing it again and getting the hump with me over stupid things. You know when you just get that feeing?" said Megan. She went through his phone and found texts with "a lot of girls" so confronted Pete.
"Firstly he tried to blame me for going through his phone. I was like, 'Are you f**king joking?' Then he started trying to turn it a little bit and said he was sorry. I said why? I don't understand it. These girls aren't good looking. He said sorry, he'd made a massive mistake. He didn't even give me an excuse."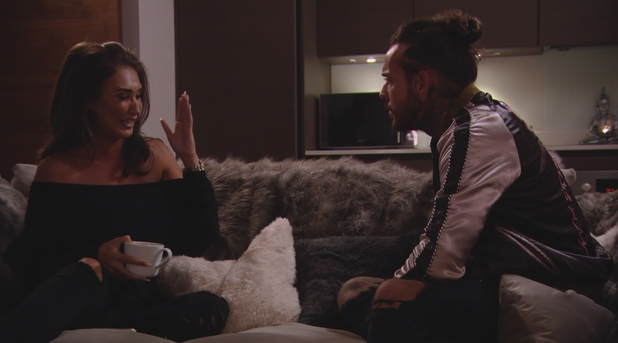 Megan said Pete also told her that surely texting a lot of girls was better than just one because it showed he didn't care about any of the women.
In the end, Megan also decided to leave Marbella early as she needed to see her younger sister, Millie, and try to wrap her head around what had happened. She admitted being devastated and heartbroken at the idea Pete had been texting another woman while lying in bed with her. She said she just didn't understand why he had done that when he had Megan right there.
At the end of the episode, Pete decided to go and see Megan, who was very subdued, tearful and just looked pretty shocked by it all.
"I made a mess of everything when I broke your heart," he told her. "I know I've embarrassed you and your family and I can't give up on it because I do love you –"
But Megan interjected to say: "So you loved me but you were doing that…"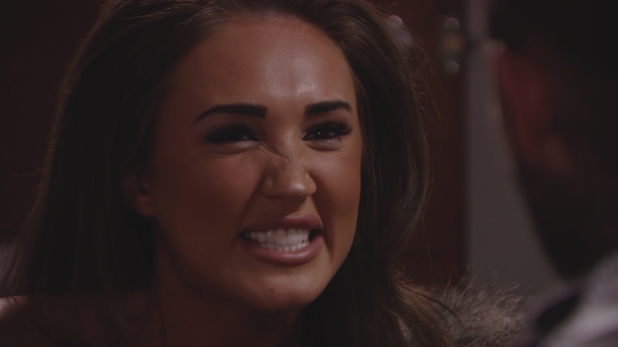 "I f**ked up," admitted Pete.
"Why would you send messages like that to someone else?" demanded Megan, but Pete said he couldn't answer and he had no reason. She accused him of not being truthful and said there must be a reason he did it.
"I f**ked up because I never thought I deserved you in the first place," said Pete.
A distraught Megan fired back that as well as breaking her heart, he'd totally shattered her trust despite knowing she's had trust issues with men in the past who have betrayed her. "You know I've been through this before and I didn't have trust in boys and you've pulled the wool over my eyes," she told him.
"You're greedy, f**king disgusting and you've embarrassed me and I feel like I can't go out," she added.
"I never cheated on you," pleaded Pete. "I don't expect you to get back with me now but you need to know I love you and ain't gonna give up."
When Megan told him he should go, Pete said: "I do love you and I'm not giving up. No way."
TOWIE airs Sunday at 10pm on ITVBe.
10 reasons why we want to be in TOWIE:Follow us on Twitter @RevealMag for all your celeb, fashion and beauty news!Fancy winning some GREAT prizes? Check out Reveal Competitions here!