When the 19th series of TOWIE kicked off last week we had NO idea a massive fallout was brewing between Georgia Kousoulou and Chloe Lewis.
They've always been friends but it seems trouble was in the air as soon as they landed in Marbella with both girls believing the other one was blanking them.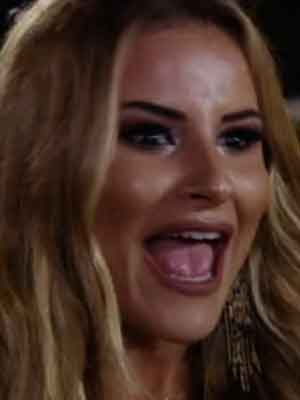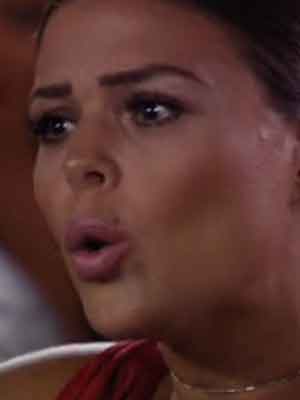 Georgia accused Chloe of ditching her in favour of Chloe Meadows and Courtney Green, while Chloe fired back she needed other friends because she didn't want to be a third wheel to Georgia and her boyfriend Tommy Mallet.
But to rewind...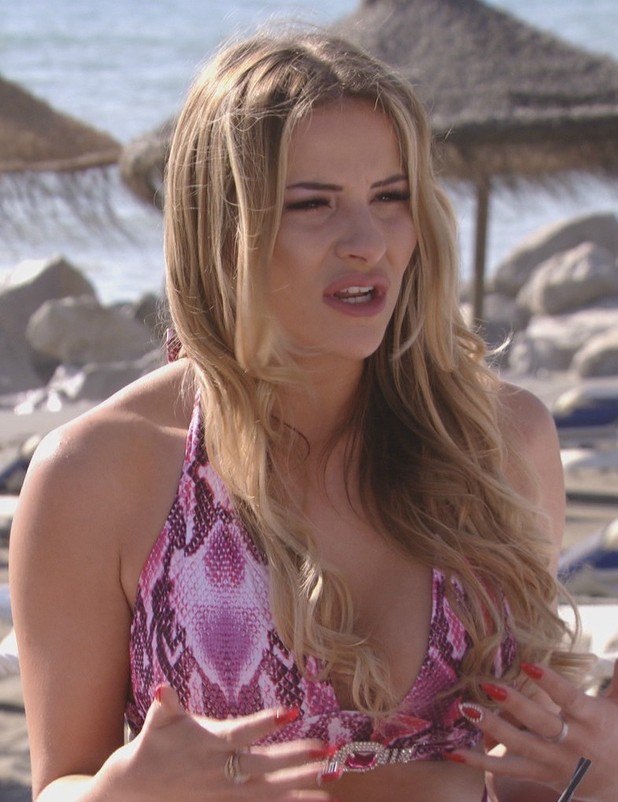 It all started when Georgia told her group: "I'm actually a bit upset. Literally the minute I touched down here she was with [Chloe Meadows and Courtney Green] and it's like she forgot about everything I did for her.
"Lately she doesn't ring me, call me or text me. Unless I make an effort with her it's like she doesn't want to know, so naturally I've stepped back. And she said, 'At least these girls have my back' I've stuck up for that girl so much to the point where I have everyone on me, rowing with me.
"It's like someone took her and replaced her with someone I don't even know."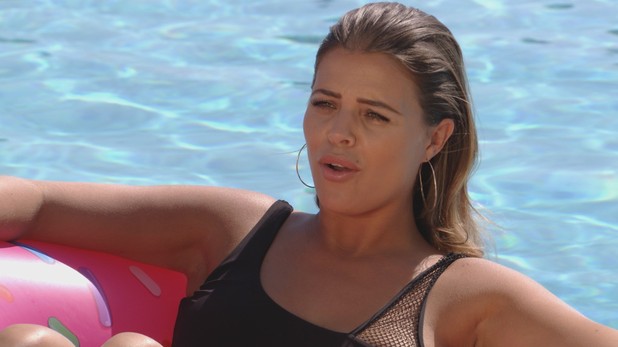 Georgia also accused Chloe of making an inappropriate comment about their friend Kate Wright's ex-boyfriend Dan Edgar, claiming when Chloe found out Kate was on a night out she said: "Does that mean Dan is off bounds? I can look but I can't touch?"
Chloe, meanwhile, told her friends she was confused by their sudden change in friendship and claimed to have heard Georgia bitching behind her back: "There is no reason why Georgia isn't talking to me. I heard her slagging me off on her balcony when she didn't realise I was listening.
"The things she was saying, I was so shocked and sitting there crying to myself."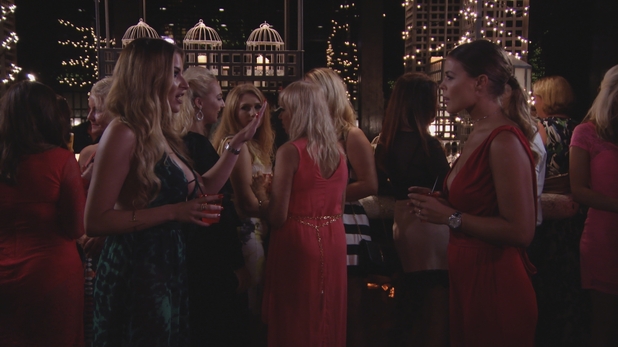 Chloe also accused Georgia of siding with Megan McKenna, who has never seen eye to eye with Chloe. Chloe accused Megan of sleeping with her now-ex Jake Hall, which Megan denied but Chloe never believed. "Georgia said Megan had a bigger voice and stronger personality than me so she was safer staying with Megan."
Inevitably, the two women had to come face to face at some point and when it happened, at the Spanish-themed party, it wasn't exactly an amicable conversation.
Chloe kicked things off by saying she didn't know what the problem was, prompting Georgia to fire back that Chloe had been avoiding her and not contacting her. Chloe said they'd seen each other on day one, but Georgia said, yes, then she went off with Chloe M and Courtney. Chloe said that's only because she didn't want to be a third wheel with Georgia and Tommy.
Georgia told Chloe that friendship isn't a one-way street and she's the one who always makes the effort. She then added: "The day we got here you blanked me and then you've been talking about Dan Edgar, 'Is Kate coming out here? Does that mean Dan is off bounds? Oh what a shame, I can look but not touch."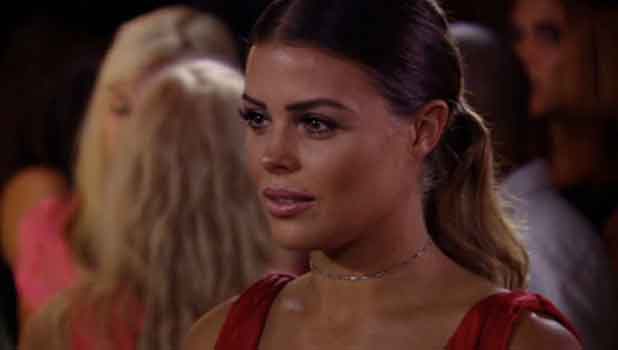 Chloe firmly denied saying that and shot back: "I think you don't want to be friends with me, the lot of you are like a little pack of wolves."
Georgia replied: "You need to look in the mirror and take responsibility because all these people around you can't be lying. Everyone has a problem with you. You lie and you're snaking people. The whole of the group can't be liars."
But Chloe hit back: "For once in your life listen! I'm single and I've been put through a f**king sh**ty relationship – "
"And I stuck up for you the whole time!" interrupted Georgia. "Don't you dare say I ain't stuck up for you."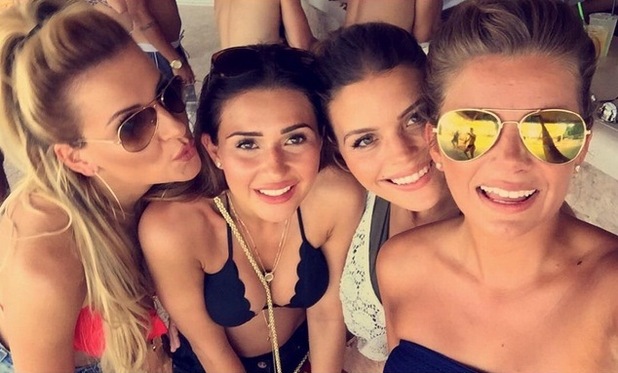 Chloe then told her: "You really aren't that good of a friend, you've done that to friends in the past."
Ouch
Chloe then brought up what she'd heard on the balcony but Georgia denied saying that and pointed out when Megan first arrived on the show she'd avoided talking to her out of loyalty to Chloe.
That's where the conversation ended, with Georgia walking off.
Chloe muttered, "I'm a much better person than you" which Georgia heard, replying: "Of course you are, you with your two friends. Carry on in your little red jumpsuit, cocky little bitch."
TOWIE airs Sunday at 10pm on ITVBe.
10 reasons why we want to be in TOWIE:Follow us on Twitter @RevealMag for all your celeb, fashion and beauty news!Fancy winning some GREAT prizes? Check out Reveal Competitions here!