Lillie Lexie Gregg has revealed she and ex-boyfriend Gaz Beadle had talks off-camera on Ex On The Beach about quitting the show together.
The fashion designer phoned into
MTV Australia's Facebook Live
after the latest episode aired on MTV, where we saw her in tears after
Gaz admitted to cheating on her during their relationship
with another new arrival, Melissa Reeves.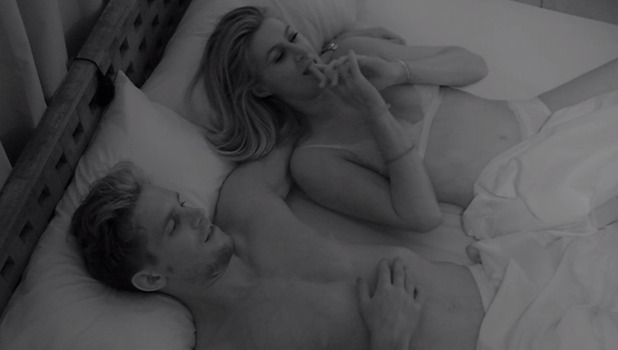 Gaz comforted a tearful Lillie and they ended up kissing
later in the night, but the next day both said it didn't mean anything and Lillie explained she'd just needed comfort from someone who knew her, and Gaz was the only one that fit that bill in the villa.
"Obviously looking back it wasn't really a good decision but I'd been away from home four weeks and didn't know anyone apart from Gary in there. It got to the point I was so homesick and so fed up, even though Gary did all those things that hurt me, he was the only one who knew me and my family. I think I hit rock bottom and needed a cuddle; obviously Gary wasn't the best person to go to."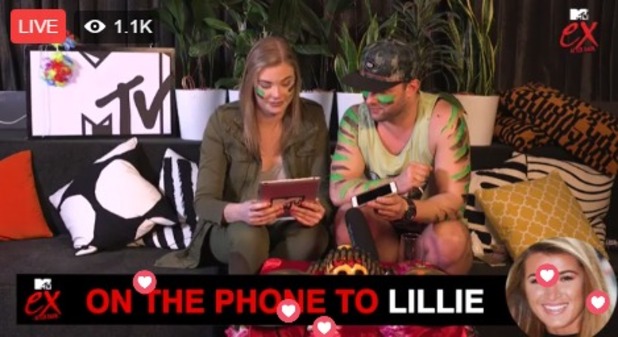 When asked why she didn't just walk away from the show, she admitted there had been talks with Gary about leaving, but ultimately she wanted to stick it out.
"A few times [I thought about] leaving," she said. "You haven't got your phone, you're away from home and you don't really know the people you're living with. At the point when Mel came in, I just thought, 'I don't even want to be there anymore.'
"Obviously there were conversations between me and Gary that people don't get to see. He was prepared to leave as well with me to get me out of that situation, but I think at the point I knew it wasn't time to go and I didn't want to walk away from everything I had already gone through. People forget, you're seeing an hour each week of 24 hours a day for us living in quite an intense situation."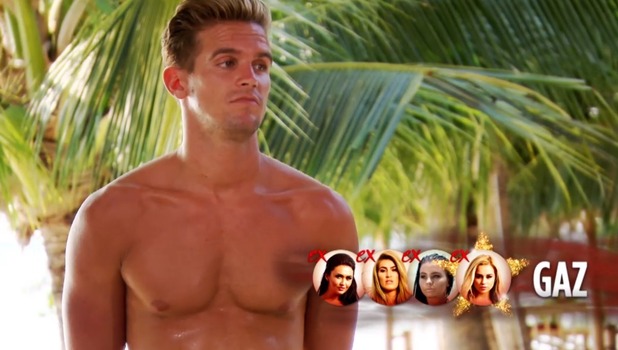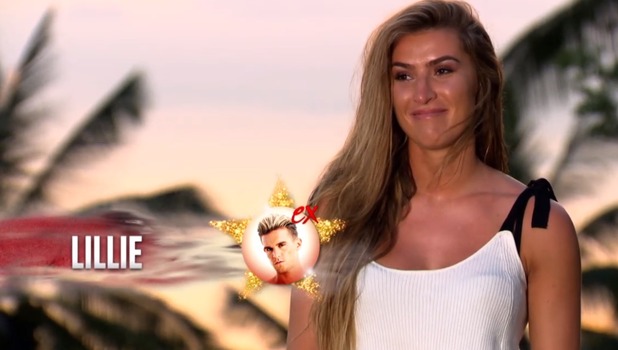 Lillie added she was "dreading" watching the latest episode as she knew it was the one where she kissed Gaz. She clarified, though, she never intended to get back with him, she purely wanted some comfort after a tough day.
"Me and Gary are on really good terms now," she added. "I think we've done a bit of a 360 and we're in a good place. We're friends and will always care about each other."
Asked why she was able to move on from Gary's betrayal during their romance, she said: "Life is too short and when you've spent that much time with someone, I know his family, he knows mine, it's pretty hard to just cut someone off, especially after everything we have been through.
"We're past that now and we're both happy doing our own thing. I know he's sorry and so regretful for what he's done. Unfortunately, it was just aired on national television for everyone to see. We're in a good place now and just friends."
Ex On The Beach
airs Tuesday at 10pm on MTV.