EastEnders, Emmerdale, Hollyoaks: we take a look at tonight's top soap stories…
EastEnders, BBC1, 7.30pm
Les is having doubts about the move, but Pam assures him it's the right decision for them. But with Billy having some teething issues in his new role as manager, Les is seriously worried about leaving the business in his charge.
Claudette has some advice for Bill, who manages to assert his authority with the other staff, impressing Les in the process.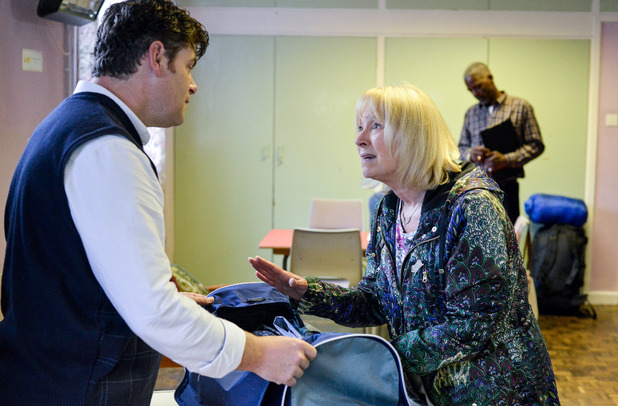 Wanting to do something good before she goes, Pam visits a homeless shelter with Paul's clothes. But she gets a shock when she's there – will it make her rethink leaving at all?
Emmerdale, ITV, 7pm
James awakes groggy and worried he's going to miss Holly's funeral. Emma promises she'll wake him in time, but he later overhears her telling Pete James is fast asleep and can't make it.
As James begins to feel increasingly uneasy, Emma then refuses to give him his phone and he becomes aware she's up to something. He doesn't have to wait long to realise just what when he lets the cat eat his food…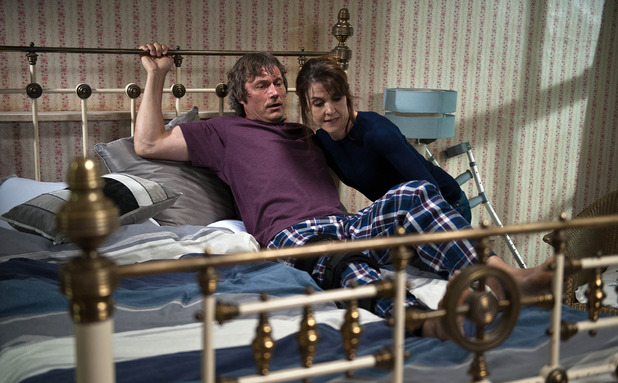 He confronts Emma over what she's been putting in it, but she won't respond to his questioning and heads upstairs. James tries to leave, but he slips, falling onto his broken leg.
Screaming in agony, Emma pretends she's calling an ambulance, but instead she texts Pete from James's phone and then crushes it. James sees her do it and realises he's her prisoner. How will he get away?
Hollyoaks, C4, 6.30pm
Jude has to think quick when a crowd arrives to stop her new development, but she manages to get Cindy and Tony back on side by offering a discount. Can she win the rest of the mob around though?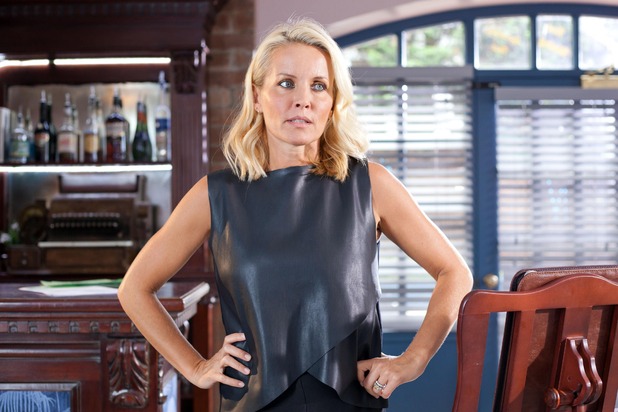 She later shows Sally around a fake show home but just as Sal's about to sign on the dotted line the real owners return. Can Jude talk her way out of this one? And will her scam plan work?