Michelle Keegan had us hooked as Lance Corporal Georgie Lane in the latest series of Our Girl and that explosive finale ended far too soon for our liking. So much so, that we've been left with a whole host of questions we're just itching to know the answer to...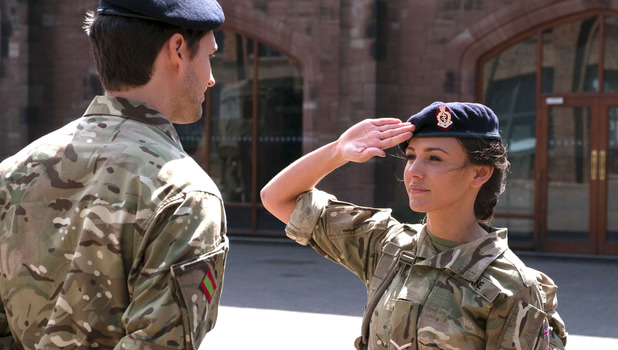 It's been seven whole days since
Our Girl
wrapped and it's safe to say our minds have gone into overdrive, following its final episode.
To recap, here's what went down
(warning: if you haven't yet seen the ep, then there are about to be plenty of spoilers)
: Elvis thought Georgie was being stalked by Abu (turns out she wasn't and he was more intent in killing his ex-girlfriend than his former hostage), Elvis tried to stop ex-fiancée Georgie from marrying Jamie, Georgie didn't turn up for the wedding, she nearly got herself killed by Abu after stopping him from setting off a bomb at his ex's graduation, Elvis ended up in hospital, Abu ended up dead and Georgie headed back to Kenya - the place where she was kidnapped.
Luckily for us,
there will be a series three of Our Girl
and Georgie is set to return. Michelle Keegan confirmed the news via Twitter and so have the BBC.
Until then, though, there's just a few things we'd quite like to know...
1. What happened to Elvis?!
The last we saw of him he had been carted off to hospital in an ambulance after being shot by Abu. Georgie was right beside him and while he was still alive at that point, does he manage to survive?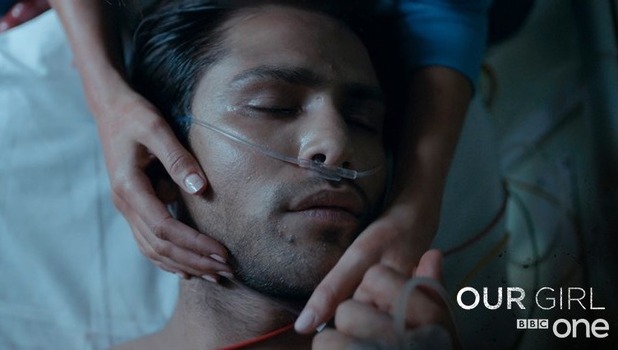 2. Do Elvis and Georgie get back together?
Yes ok, she said she wasn't the "settling down type" and that "husbands are overrated", but surely that can't put her off romance for good? She did seem pretty caught up on Elvis and no matter what she tried to tell herself, we all knew she was still a little bit in love with him, even if he did leave her jilted at the altar. Now she's a free agent again, is she holding out for Elvis? Will they rekindle things? He did tell Georgie he was still in love with her...
3. Or has Elvis ruined romance for Georgie?
She had found happiness with Jamie after their split, but even then, she couldn't go through with the wedding. Has Elvis breaking her heart ruined her chances at finding love? Yes, she may find someone else, like she did Jamie, but could history repeat itself?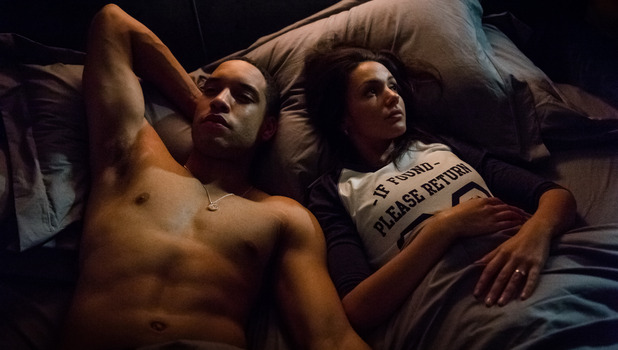 4. What happens to Jamie?
Speaking of Jamie, what happens to him now his relationship with Georgie has come to an end? Will he head to the university in London and take up the job offer he had turned down for Georgie's sake? Or will he continue saving lives as a doctor in Manchester (#nobiggie), holding out hope that he'll find the girl of his dreams. After all, he's good-looking, rich, kind, caring... did we mention he saves lives?! Total dreamboat, no? Maybe he'll get together with his lady friend from the university? Georgie had her suspicions about her and we definitely think there was more to the story with that one.
5. Will Jamie ever find out the truth about Georgie and Elvis?
She confessed to Elvis saving her out in Kenya, but Georgie failed to mention on several occasions that she and Elvis had locked lips... and spent the night together. Her excuse? Well, he did manhandle a gunman and dive onto rocks to keep her alive for a second time - you get the attraction. Jamie had asked her more than once if anything had happened with Elvis overseas, but Georgie insisted it hadn't. Does that mean her little rendezvous with Elvis is now completely forgotten about?
6. Did Georgie ever explain properly about the attack?
She had ran off with Elvis on her wedding day, despite her parents trying to hold her back, to stop hundreds of others attending a graduation in Manchester's city centre and being hurt. But, does she ever explain that Abu was threatening to set off a bomb and she had actually been held at gunpoint by him?! All Jamie got at the altar was a disheartened look from Georgie's dad to hint at her absence, and all Georgie told him when she did see him was that Elvis had been shot. Surely the rest of the story *needs* to be told?! It's not like it was life threatening or anything...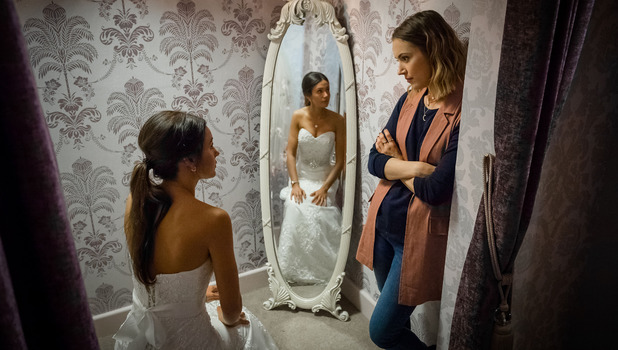 7. Will Georgie's parents have to declare bankruptcy after forking out for TWO weddings?
Let's be honest, a wedding isn't exactly easy on the bank balance, is it? Two wedding dresses, two venues, the food, the cars, the photographer... we could go on. Oh, and they have three daughters, that's at least two more weddings on the cards for the Lanes. Eek.
8. Does Georgie's sister Marie get together with Fingers?
The pair seemed to take a liking to each other! After escorting Georgie home from their mission in Kenya, Fingers became a regular at the Lane household and it seemed to hint that a little something may have been developing between him and Georgie's younger sister.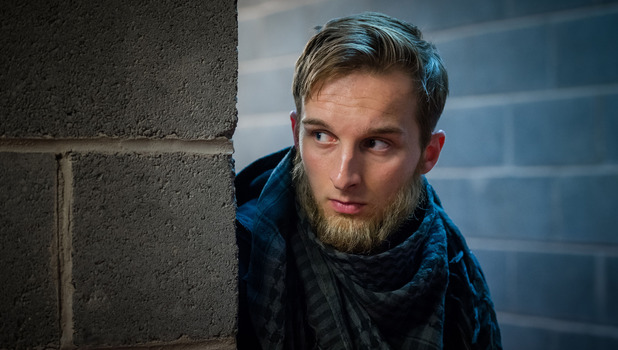 9. Does Abu's mum know he is now dead?
Abu's mother met with Georgie and didn't even know his whereabouts. She admitted she hadn't spoken to her son since he headed out to Kenya, so our guess is she had no idea he was planning on killing himself, his ex-girlfriend and a slew of others too.
10. What happens to Abu's ex-girlfriend Saira?
Coming face-to-face with your ex, having him hold a gun to your head and knowing that he wants to kill you and a graduation hall full of people is a pretty big deal. How is she coping following the attack? Is she still in touch with Georgie?
11. Does Abu's leader get caught?
You may remember Abu wasn't alone when he was planning his attack in Manchester. He had a leader that was guiding him to focus on his real target (i.e. Saira), but whatever happened to him?! He wasn't with Abu, so does he ever get caught? Is he the mastermind of more attacks? Will the army get to him in time?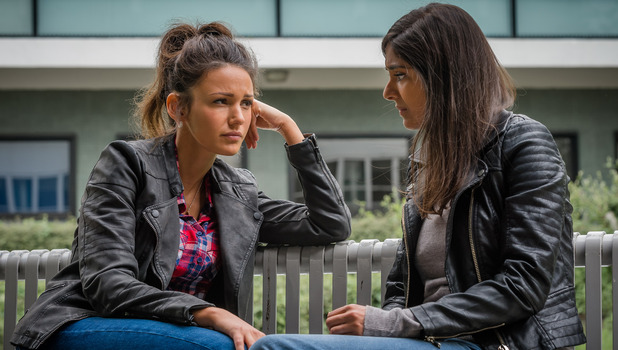 12. What about the rest of the terror cell? Are they sure that they died in the blast?
Georgie and the rest of her troop had joined with Special Forces and they dropped a blast on Abu's terror cell. But, he managed to escape and returned to the UK. Apparently there were underground tunnels that he used for his exit, so does that mean more of his cell managed to get out too?!
13. What's the deal with Elvis' baby and its mum?
We finally got to find out why Elvis couldn't go through with marrying Georgie and it was just the small matter of finding out he had a child. Yup, Elvis is dad to a little girl, but it kind of breezed past her and her mum. While we know, the mum and Elvis aren't together, does she know about Georgie?! Does she know that Elvis ditched Georgie on their wedding day? Does she know that Elvis is still totally in love with Georgie? Does Georgie ever get to meet Elvis' little girl?
#OurGirl. Our Hero. pic.twitter.com/wiAmwNnIc9

— BBC One (@BBCOne) October 5, 2016
14. Is Georgie now back in the army?
Georgie had quit the army to start a new life with Jamie, after promising not to head out on anymore missions once they were husband and wife. Absolutely fair, given that those missions had resulted in her being held hostage by terrorists and put her in the company of her ex-fiancé, who she clearly still has feelings for. She gave in her resignation, she even had a farewell send off, but is Georgie now back to being an army medic? She did head back to Kenya. Maybe she's now working on a humanitarian mission, instead? Has she teamed up with Nafula to help run the camp's surgery? Possibly in honour of her fellow hostage and volunteer worker Kicki?
15. Why would Georgie return to the place she was kidnapped?
Call us crazy, but if we had been taken hostage and were no longer able to sleep from the ordeal, there's no way we'd put ourselves right back in the place where it all happened. Every little thing would remind you of it, no? That probably goes to show why we're no match for Georgie Lane. She's pretty fierce and fearless and after all, she has "a job to do."
Roll on series three...
Follow us on Twitter @RevealMag for all your celeb, fashion and beauty news!
Fancy winning some GREAT prizes? Check out Reveal Competitions here!