Big Brother star Lateysha Grace is planning on having more cosmetic surgery done and has said she won't stop until she has the "perfect body."
In fact, she is planning on going under the knife to have work down on her nose, her jawline, her boobs and wants to add "more fat" to her bum, despite just having reconstructive work on it.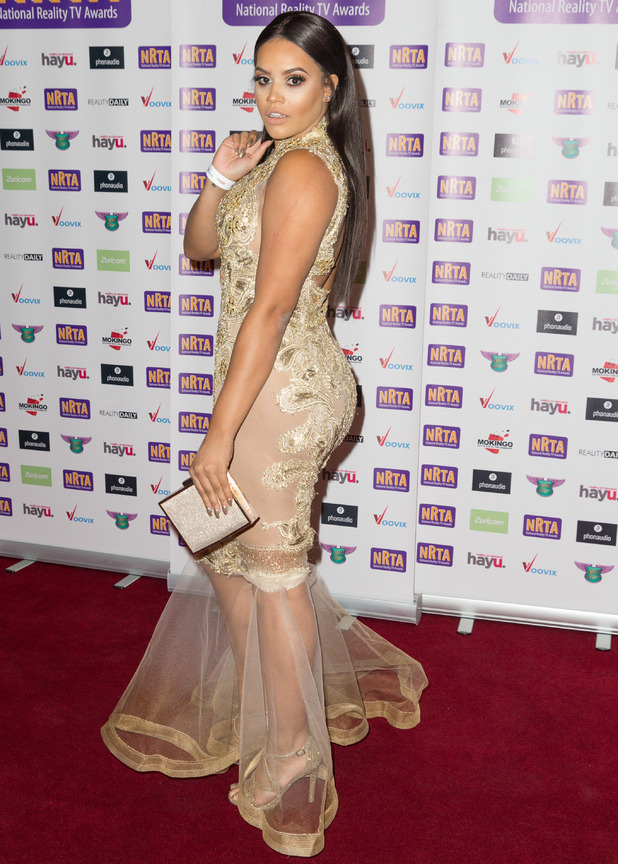 Lateysha unveiled her plans to undergo more cosmetic work in a recent interview with
Star
and admitted she is "addicted" to surgery.
The mum-of-one revealed she wants to have the "perfect body" and doesn't feel like she has that just yet.
"Everyone says I don't need [more cosmetic surgery]," Lateysha said, "But I see something different when I look in the mirror... I still want more."
She continued: "I'm going to have my nose made smaller and my jawline shaved so it's more defined. I'll have my boobs done again and I'll probably have more fat put into my bum."
Lateysha's wish to have more work done may come as a surprise to fans, as she had previously said she didn't want to find herself on the operating theatre again.
In August,
the reality star revealed she was having her body re-constructed
in the hope that it would correct previous bad experiences she has had with surgeons.
Lateysha shared a video of her at a 'Body Contouring' consultation on Instagram and told her followers: "Getting my body re constructed at @elitecosmeticsurgery this girl has had her body done once! I've had bad luck with surgeons that I've gone with in the past but I feel confident that this is going to be the last time I need to be on the operating theatre."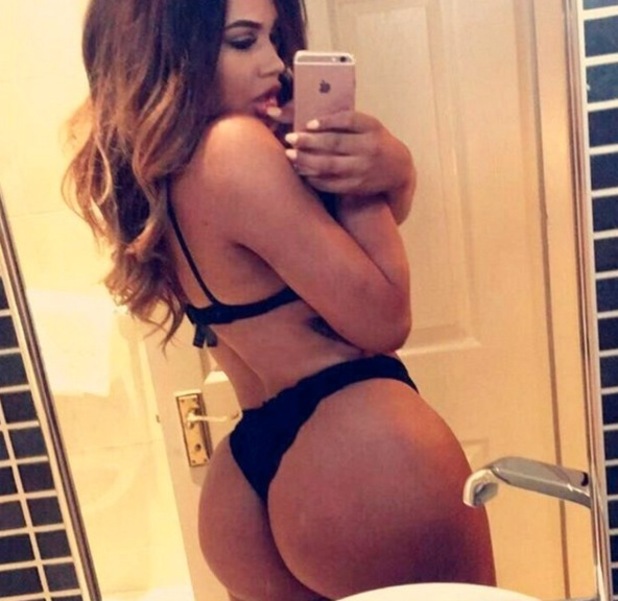 Several weeks later,
Lateysha revealed the results of her reconstructive surgery by posing in just her underwear
. She made sure her derriere was the focus of the snap and captioned her 'belfie' by saying: "Mum's can be sexy too."
Latyesha is mum to her one-year-old daughter Wynter.
Some, however, claimed that Lateysha had photoshopped her pictures,
prompting the 23-year-old to hit back at her critics
. She insisted her bum is real and her images have not been edited at all.
Since then, Lateysha has shared a video to
YouTube
detailing her last surgery, which she flew out to Turkey for. She filmed the entire process of her reconstructive work from her consultation with her surgeon, to being wheeled off to surgery and waking up four hours later.
Lateysha revealed that during surgery, her surgeon had removed her breast implants and found that one of them had ruptured. She says: "Surgery went good... but they took my implants out and found a rupture. Make sure you research the surgeon guys and learn from my lesson, because I could have died if I didn't have my boobs taken out today."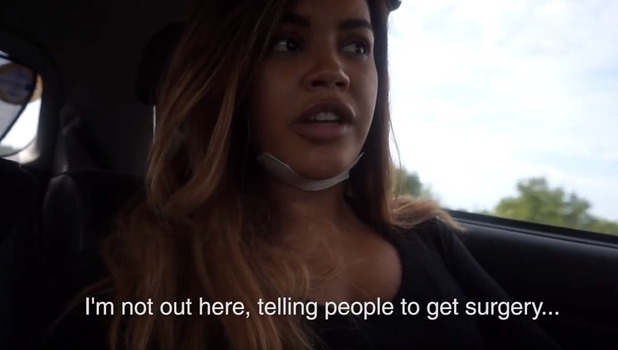 It's not the first time she has suffered complications. Back in 2014,
Lateysha opened up to Reveal about having injectable fillers into her bottom.
The procedure was performed by a rogue surgeon in the US and could have killed her.
She told us: "The pain was another level. The needles were huge and she was just stabbing it in. I could literally feel the stuff being injected in. It felt like it was ripping or stretching my skin, it was terrifying."
Lateysha recalled how the doctor used household glue and kitchen paper to patch her wounds together at the end of the procedure. "You don't have to glue your own wounds with normal injections, do you?"
In her video, she does add: "Me doing this, recording my journey isn't so people just want surgery after... I'm doing it to just show what it's like and share my experience. I'm not out here telling people to get surgery... don't just go and have surgery because I have gone and done it. I'm not a role model. I just wanted to show my journey."
Follow us on Twitter @RevealMag for all your celeb, fashion and beauty news!
Fancy winning some GREAT prizes? Check out Reveal Competitions here!