X Factor's Ryan Lawrie has revealed there's a sex ban in the finalists' mansion… not that he'd get up to anything with girlfriend Emily Middlemas, anyway!
The 20-year-old singer - who is mentored by Nicole Scherzinger in the boys category - is competing in live shows alongside his girlfriend Emily, 18. They
met several years ago while gigging in Scotland
and have been a couple for around eight months.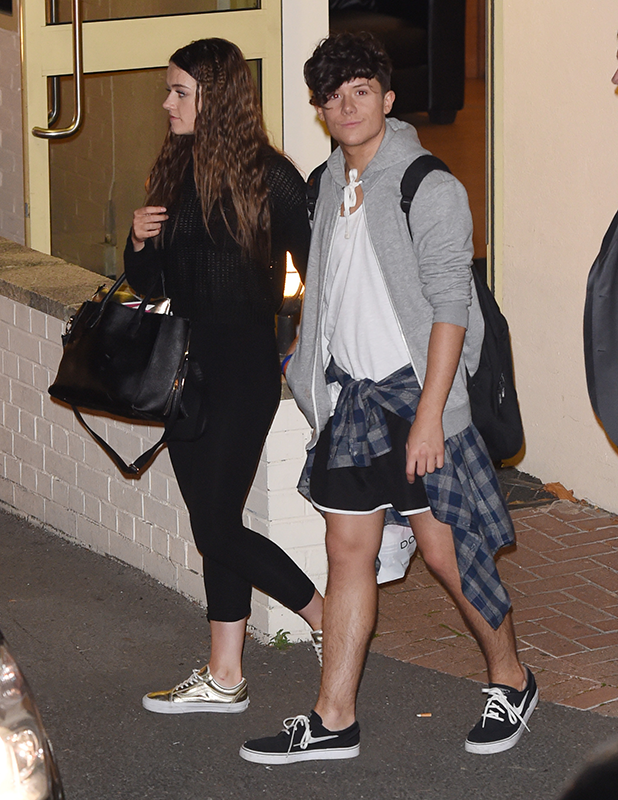 Of course that means LOADS of speculation about them now living together in the contestants' luxury London mansion and whether they're sharing a room.
The answer is NO, says Ryan.
Speaking to
The Sun
, he explained: "No, we don't [get to share a room] sadly. All the guys are together, and all the girls are together.
"We can chill and watch a film, but when it comes to bedtime, it's bedtime and that's it. You can't sneak into each other's room. There's actually a sex ban in the house, but we wouldn't do that anyway. It's just professionalism, isn't it?"
He added: "We are pretty serious, yes. I would like to think she is the girl I am going to marry and have children with one day."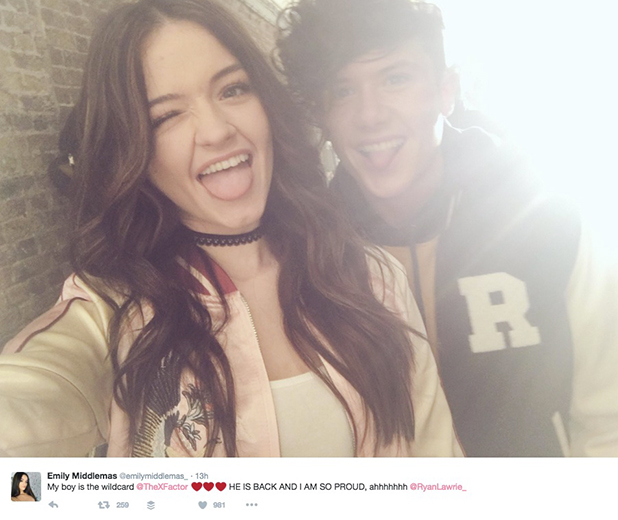 Being in the high pressure environment of
X Factor
where there is only one winner is enough to put a strain on most relationships but Ryan and Emily – who is in Simon Cowell's girls category – have both insisted they're supporting each other 100 per cent.
There's been much speculation of what would happen if
Ryan and Emily ended up in the bottom two one week
and had to sing against each other for survival.
"These things happen," said Emily. "It's not the end of the world. We still have lots of years left in our lives. We're young! It's a competition. It's just setting a platform for us. It's the start. After this competition, when we go into the music industry, that will be tougher than just a sing off.
"Whatever happens, happens. It would be nice for either of us to go far in the competition."
Ryan added: "We have discussed it but we're really supportive of each other and whatever happens, happens. Whoever goes or stays, we support each other."
The X Factor airs Saturday and Sunday, 8pm on ITV.