X Factor finalist Gifty Louise and 5 After Midnight's Jordan Lee have denied they're dating, instead claiming: "We're just good friends".
There had been
rumours another X Factor romance was brewing
after fans noticed Gifty and Jordan looking rather close in cosy Snapchats…
But sadly for fans of a good ol' romance, it's not true!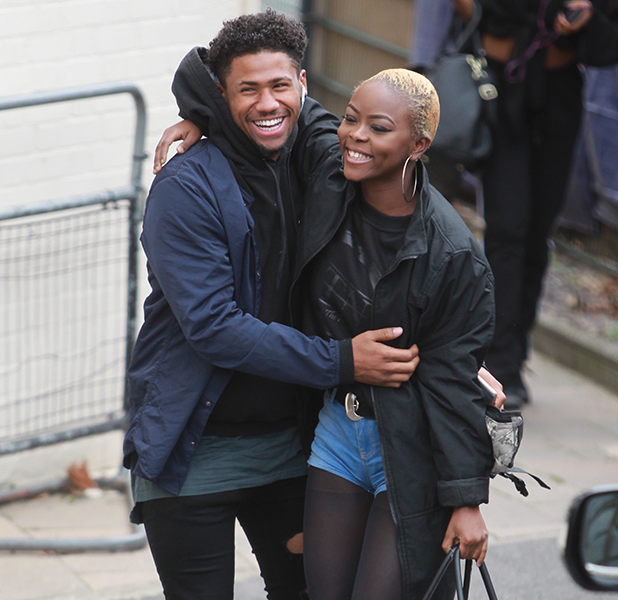 Gifty poked fun at the reports when she tweeted: "Oh ffs… this is hilarious. So according to the newspapers if I call you "baby" or "bae" you are officially my boyfriend. Gosh."
Jordan put it more clearly when he said: "We're good friends, me and Gifty, nothing more."
She jokingly replied: "You tell them boyfriend!"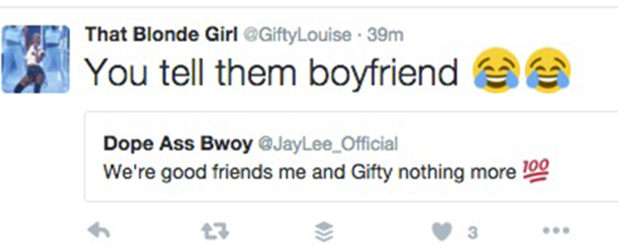 A source had told
The Sun
: "Gifty and Jordan have been inseparable since entering the house but they are trying to keep things low key. It's still very much early days for them both and they don't want to risk their friendship, or chances in the competition, by flaunting their feelings for each other."
Meanwhile, official
X Factor
couple
Ryan Lawrie and Emily Middlemas have both been speaking this week about how great it is to have each other
in the competition.
They've also both said they're not worried about facing in each other in a bottom two sing off.
"These things happen," said Emily. "It's not the end of the world. We still have lots of years left in our lives. We're young! It's a competition. It's just setting a platform for us. It's the start. After this competition, when we go into the music industry, that will be tougher than just a sing off.
"Whatever happens, happens. It would be nice for either of us to go far in the competition."
Ryan added: "We have discussed it but we're really supportive of each other and whatever happens, happens. Whoever goes or stays, we support each other."
The finalists are currently prepping for their second live performance this weekend, which will have a Motown theme. Bratavio were the first 2016 act to be eliminated after last week's Express Yourself show.
The X Factor airs Saturday and Sunday, 8pm on ITV.