The X Factor's Bratavio have branded Honey G this year's "comedy act" and suggest she hasn't got what it takes to win the show.
Bradley Hunt and Ottavio Columbro told our colleagues at
Digital Spy
that much as they like Honey G as a person, they reckon she's lacking the
X Factor
needed to be the next big thing.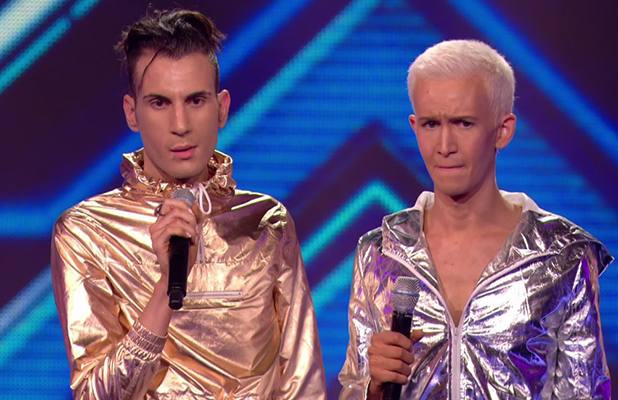 Ottavio said: "She says we're the comedy act but she's the comedy act. Nice woman, but
X Factor
record deal? No.
"She's a lovely woman but she doesn't have the
X Factor
. We did because we offered a different dynamic to the music industry, we presented the next generation of what it could be. And it wasn't just about the singing, we were about performing, animated movements, we've got so much more than just standing there and singing."
Bratavio
are the first act to leave
X Factor
2016 after losing out in the sing off against Saara Aalto on Sunday night. All the judges – bar Bratavio's mentor Louis Walsh – chose to save Finnish powerhouse Saara.
"We are alright, we gave it our best shot," said Bratavio after the live show. "If the public didn't connect with us there is nothing more we can do. The only way is up! Saara is amazing and she has an outstanding vocal range so well done Saara."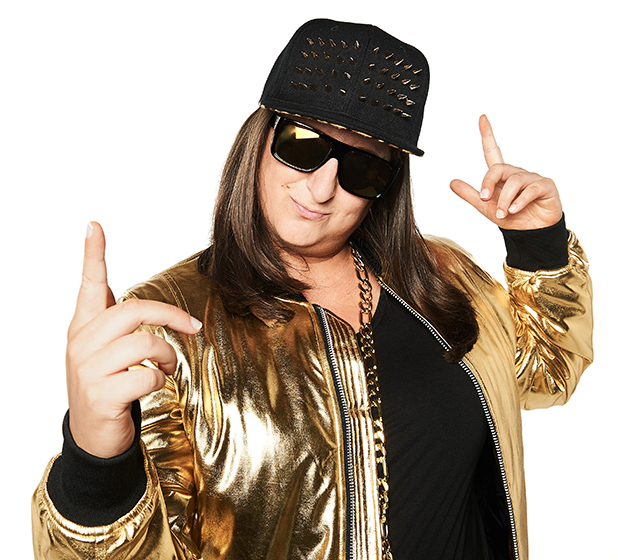 Meanwhile,
Honey G has been defending herself in recent days
after those allegations continued to swirl that she's not real and is perhaps pulling a prank on
X Factor
and its viewers.
The 35-year-old rapper from North Wheezy said: "There are those people saying I shouldn't have been put through. My Twitter is going so mad now I don't have time to look through all the messages and I don't react. I've made it here and I'm through so it's like, "f**k you." Middle finger to the haters."
"I've been a musician my whole life and I've been involved in urban music a large part of my life."
She added: "I do get a lot of positive feedback."
Elsewhere, we're welcoming a new group to the
X Factor
live shows this week:
Four of Diamonds has been brought in to replace Brooks Way
, who have left the competition following allegations about Josh's personal life.
The X Factor airs Saturday and Sunday, 8pm on ITV.