It was only one week ago that Kim Kardashian West was tied up in her Paris apartment, threatened at gunpoint and robbed of millions of pounds worth of jewels in a terrifying ordeal.
So it's no wonder many people are SLAMMING this Halloween costume depicting a dark-haired woman bound, gagged and flashing a sparkling ring.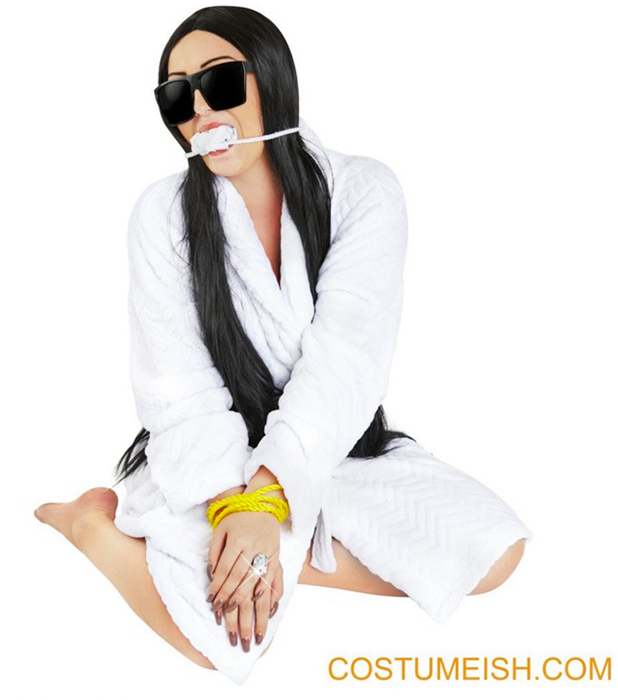 The costume,
offered by Costumeish.com
, doesn't name Kim, 35, instead using the descriptive label: "Parisian Heist Robbery Victim Costume Kit."
An accompanying blurb reads: "This Halloween it's all about the #Hallomeme and who better than America's goddess of all things glamorous "Parisian Heist Robbery Victim Costume?" She has devoted her life to promoting American decadence, youth, and hedonism but all that flashy living caught up with her one night in Paris when armed men bound her, stole her jewellery and her peace of mind. This Halloween have some fun with pop culture and dress just like the Queen of Social media with our sensational "Parisian Heist Robbery Victim Costume" Costume."
The price tag is $69.99 (£57).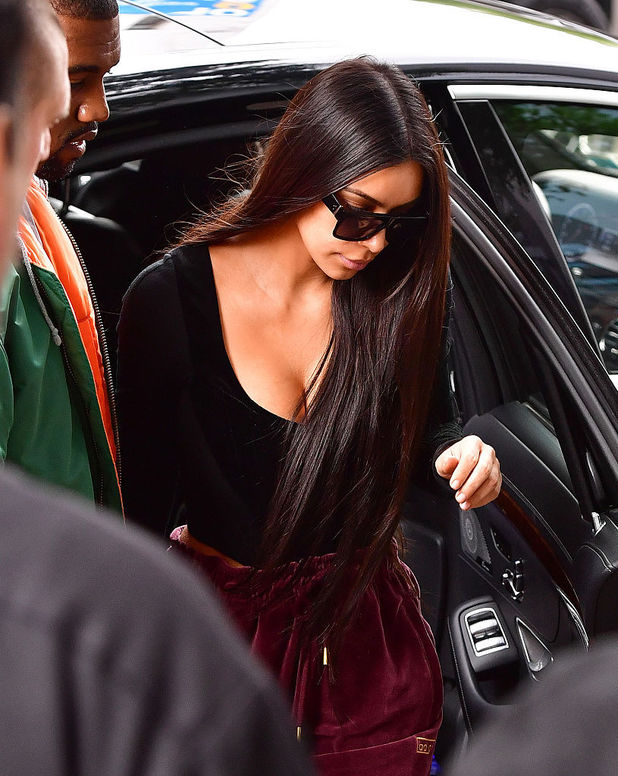 Many people are, understandably, in uproar, branding the costume "offensive" and "tasteless." Reviews left on the website include, "disgusting and so wrong on every level" and "it's extremely tasteless to turn a tragedy into a funny costume." Another wrote: "I'm not a fan of theirs, but she's still human. It's really just rude."
plllleeeease let me catch you in the kim kardashian robbery halloween costume your life will end on october 31st

— polite millionaire (@briannaocs) October 11, 2016
Someone made a 'Kim Kardashian robbery victim' costume for Halloween, I'd like to die and leave this planet for good, now.

— - ̗̀ metronome ̖́- (@mechromanced) October 11, 2016
Who decided to make a costume out of @KimKardashian's robbery? I don't even like her and know that's still not something to joke about

— Alecia (@aIeciaa) October 11, 2016
The @KimKardashian costume is TOTALLY disgusting. A mother of two was held at gun point in a bathrobe for some jewellery. #NotFunny

— Chelsea-Alana (@ChelseaAlanaa) October 11, 2016
I don't think the kim robbery costume is funny I think it's mean and not cute leave kim alone. @KimKardashian

— jordin (@kttyjordan) October 11, 2016
A few commenters disagreed, calling it funny.
Reality star
Kim was left badly shaken by physically unharmed
after men dressed as police officers gained entry to her luxury, private accommodation in Paris in the early hours of 3 October. She was threatened at gunpoint, tied up and gagged, before being locked in a bathroom.
The
men made off with millions of pounds worth of jewellery including a £2.5m ring
that had been a gift from Kim's husband Kanye West. He was performing a concert in New York at the time, which he stopped mid-set after learning what had happened in France.
Police in Paris are investigation but the men are still at large.