After eight glorious, glossy episodes, ITV's Victoria came to a close on Sunday night with an assassination attempt, the birth of a royal heir and a muttering of that famous catchphrase, "We are not amused." Oh how we'll miss it!
The good news is all eight episodes are now available on DVD so you can re-watch highlights such as Victoria's sizzling chemistry with her prime minister Lord M and *that* proposal to Prince Albert.
We've also been digging into what
really
happened behind the scenes of some of
Victoria
's most memorable and iconic moments, and the secrets you may not have known when watching the show...

Buckingham Palace was recreated inside an airport hangar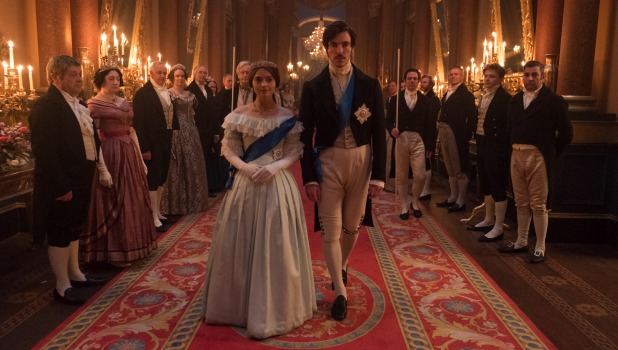 One thing that really stood out in
Victoria
was the sumptuous and glorious sets, particularly that of Victoria's second home in life, Buckingham Palace. She was born at Kensington Palace in 1819. At that time, Ken Palace – the current home of royals including The Duke and Duchess of Cambridge and Prince Harry – was in the 'countryside' of London. The beautiful sweeping CGI shots of London you see throughout
Victoria
follow the road from Kensington Palace all the way into central London, showing the journey the queen travelled after becoming Queen.
Victoria became monarch in 1837 following her uncle's death and moved to Buckingham Palace, which, led to the wonderful line in the series: "I think this shall do quite well."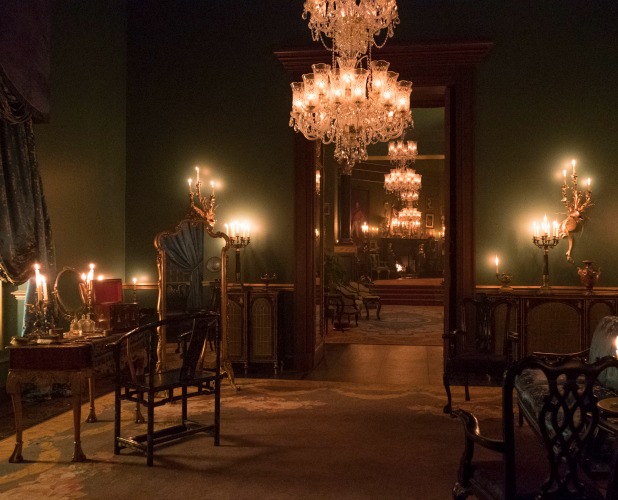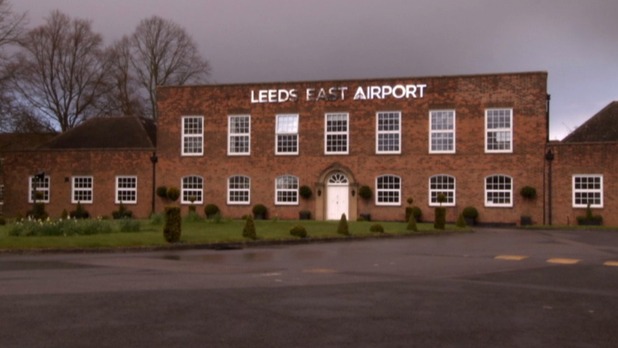 Obviously we knew the series hadn't been filmed at
the
Buckingham Palace but the actual filming location is still a surprise: Leeds East Airport! Led by production designer Michael Howells, a sweeping, fluid interior of Buckingham Palace was created inside an old RAF hangar in Yorkshire. It's a continuous set which allowed characters to walk from room to room with the camera following them, allowing the scene to flow and look even more realistic.
While the whole set looked sumptuous, expensive and regal, there are plenty of secrets lurking behind the glossy exterior. Jenna Coleman (Victoria) says swords were bought from a local pound shop and sprayed gold to look more realistic, and walnuts were stuck to walls and sprayed to replicate fancy plaster work, All the chandeliers were shipped in from the Czech Republic, all the drapes were hand made, all furniture hand made. Local companies were used for work such as plastering, and local art college students were drafted in to help piece everything together. In the long hall set alone, 400 candles were used in every scene, with a total of 12,000 candles used throughout the whole series.

Victoria's choice of wedding dress inspired brides to this day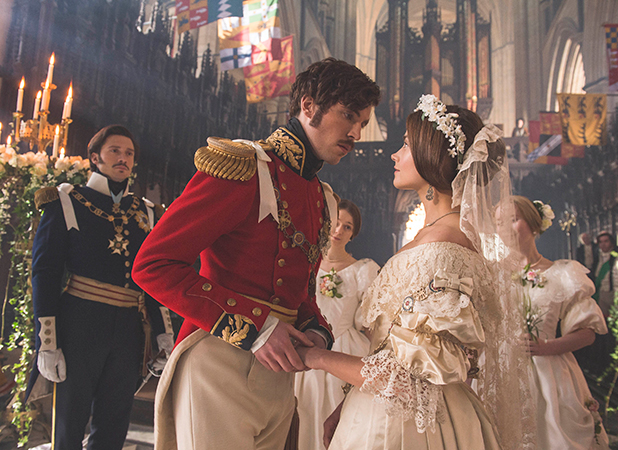 All eyes are always on the bride on her wedding day but for Victoria, that meant the eyes of the entire world. Her wedding to Prince Albert in 1840 came at a time when the printed press was becoming more mainstream, meaning images of the newlyweds were beamed around the world, influencing many a bride to be.
Victoria chose white for her dress; it wasn't the first time a bride had worn the virginal colour to marry, but she's often credited with popularising white dresses as the tradition at the time was just to wear your best dress, whether that was blue, pink, brown or green.
Deirdre Murphy, curator at the
Victoria Revealed exhibition at Kensington Palace
, explains that Victoria spent time researching what royal brides in the past had worn before commissioning her own frock. She decided against the royal bridal tradition of fur-trimming as she didn't want anything too fancy that may upstage her husband-to-be. Instead she opted for a simple white dress made from silk and lace. The frock was designed by Mary Bettans using materials made at Spitalfields in London.
Victoria wrote in her journal that day: "I wore a white satin gown, with a very deep flounce of Honiton lace, imitation of old. I wore my Turkish diamond necklace and earrings, and my Angel's beautiful sapphire broach."
Deirde says Victoria favoured British designers in public and would always opt for something made in the UK when it came to her gorgeous outfits for big occasions. It was particularly important to support local manufacturers as newspapers would always draw attention to the origins of her dress. Victoria and Albert would even throw elaborate costume parties at times purely so they could support the Spitalfields fabric industry by encouraging guests to buy British.
Behind closed doors, however, Victoria had a soft spot for French designs But as portraits and imagery of the queen were not done in her casual time, we aren't too sure what exactly she wore away from the public eye.

Jenna Coleman's blue eyes and being 'too pretty' to play Queen Victoria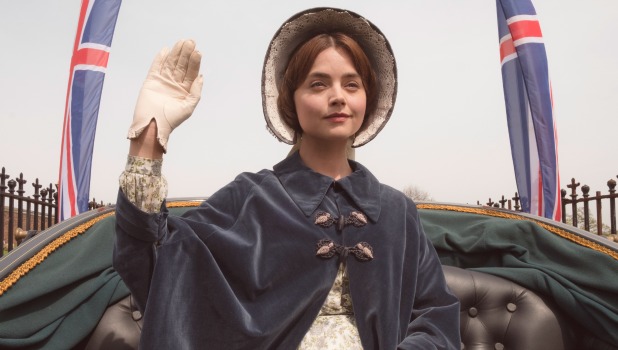 If you were a fan of Jenna in
Doctor Who
you would have immediately noticed something different in
Victoria
's first episode: her eye colour. Victoria was famed for having beautiful blue eyes which meant contact lenses for brown-eyed Jenna. She went through 50 to 70 pairs until the wardrobe department settled on just the right colour.
However, after the first episode had been shot, producer Damien Timmer realised the contacts were too obvious so went back through every frame to edit them and blend the rim of the contact into Jenna's actual eye. He told Radio Times: "Despite everyone's best efforts in post-production, the contact lenses were really obvious and strange - you could see these big plastic rims around her eyes. It cost a lot of money and everyone was very cross with me."
There was much chatter that Jenna was far too pretty to play the 'plain' monarch but portraits of the young Victoria show a rather pretty young woman, not the obese, rather hard faced queen so many of us remember.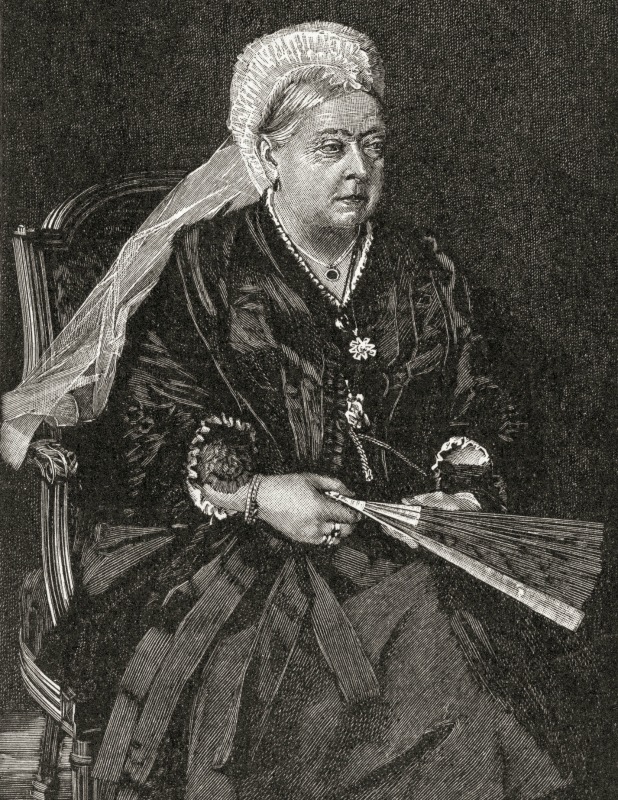 A portrait of Victoria painted by Franz Xaver Winterhalter hangs in Kensington Palace as part of Victoria Revealed, showing her looking very sultry in her nightgown, which is tantalisingly falling off the shoulder, hair loose over her shoulder. It was rather racy for the time! Victoria commissioned the artwork for Prince Albert's birthday and intended it for his eyes only. Prince Albert, meanwhile, had a rather handsome bust commissioned for Victoria, which is also on display at the exhibit.
Of course, Victoria's appearance changed throughout her life. As a young queen, her waist size was roughly 22 inches, compared to an estimated 50 inches at the end of her life. A beautiful riding jacket in Windsor navy and red, worn by the queen at the start of her regency and boasting a teeny tiny waist is on display at Victoria Revealed - Jenna Coleman wore a replica during the series - which can be compared to a much larger black mourning dress that Victoria wore after Albert's death.

Victoria and Albert were really musical and creative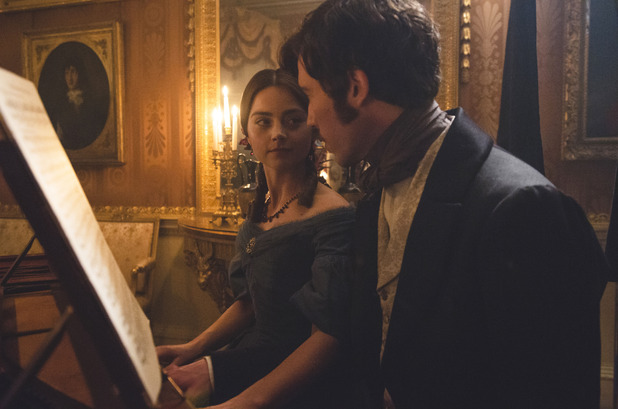 Some of the most passionate and charged scenes between the royal lovers come when they are playing piano together, which is very much based in fact. Their shared love of music was important to them and they often played together, both being accomplished pianists and singers. Victoria was a noted diarist,
writing after she proposed to Albert
: "He sang to me some of his own compositions, which are beautiful, and he has a very fine voice. I also sang for him." Albert was also a composer and would write music just for Victoria. Some of his compositions were later published and are available online if you fancy taking a look. In real life, actor Tom Hughes (Albert) is an accomplished musician himself and once played guitar for an indie rock band. Jenna Coleman, meanwhile, learned piano for the part.
As well as sharing a love of music, the royal couple adored art and would often draw and paint together: one would etch a design, the other would paint it. Examples of their work are on display at Victoria Revealed, alongside a paint box belonging to the Queen and an example of a beautiful watercolour.

Victoria's dog Dash really was her pride and joy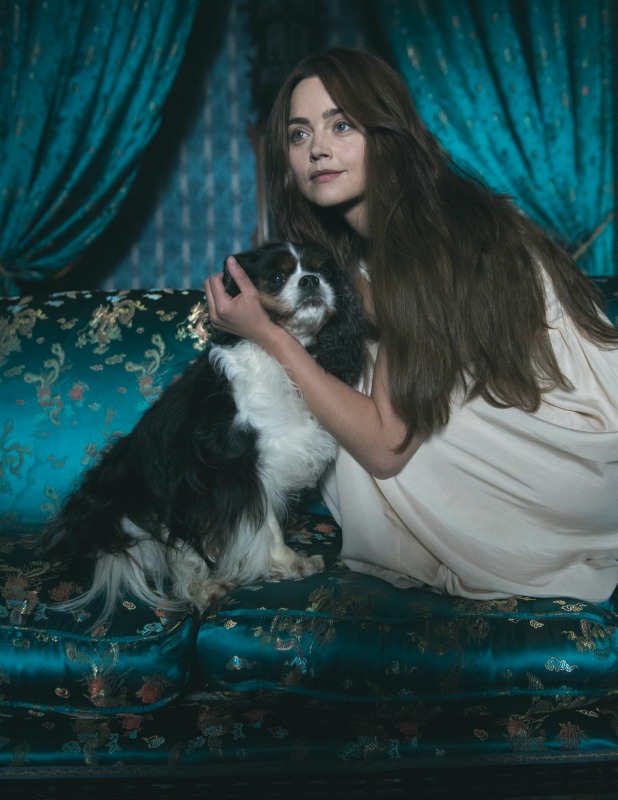 For the animal lovers among us, Victoria's gorgeous cavalier king Charles spaniel Dash has definitely been one of the show's highlights: he's been at her side through every major moment in the series, including her coronation. After the newly crowned 18 year old queen returns to Buckingham Palace, the world's most powerful, eligible woman, she shows that really she's just a normal teenager by giving Dash a bath.
Dash initially belonged to Victoria's mother, the Duchess of Kent, who received him from Lord Conroy as a present. But the 13-year-old Victoria was besotted and took over ownership a few months later. Dash is constantly referred to in the Queen's journals in loving ways such as "sweet little Dash" and "dear little Dash." After his arrival in the royal household, she wrote: "Little Dash is perfection."
Following his death in 1840, the little dog was buried at Windsor's Home Park and given a grand marble memorial which reads: "His attachment was without selfishness, His playfulness without malice, His fidelity without deceit, reader, If you would be beloved and die regretted, Profit by the example of Dash."
A portrait of Dash hangs at Victoria Revealed, alongside information on Victoria's other beloved pets.

Victoria and Albert were true soulmates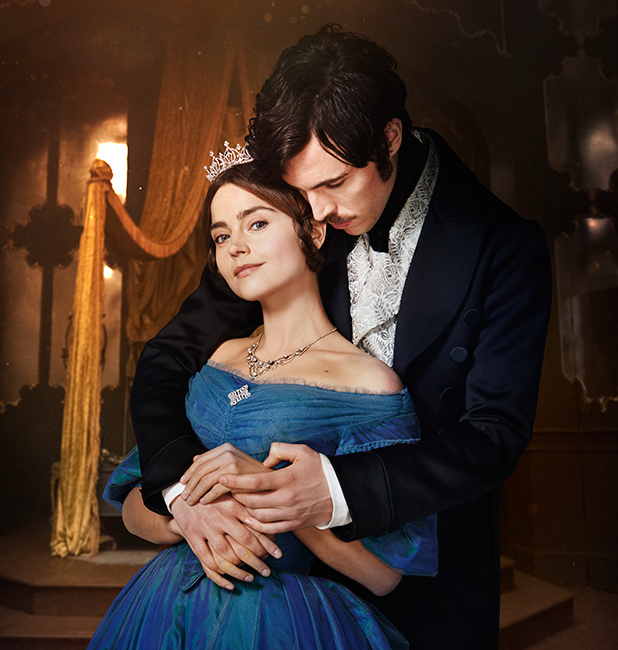 In the series, a tearful Victoria petulantly says: "I don't want a stupid boy like Albert!" Well, that attitude didn't last long as they soon fell passionately in love and ended up with nine children!
Victoria kept journals from the age of 13, which means there is plenty of evidence out there showing just how deeply the couple cared for each other. Victoria's entries about Albert are peppered with words such as "blissful", "beautiful" and "heavenly"... but interestingly, very little reference to sex.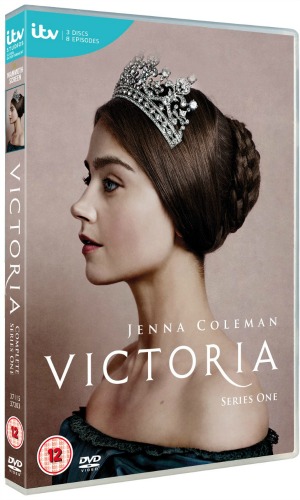 Deirdre explains that's probably because the queen's daughter Beatrice edited the journals, on Victoria's request, following the monarch's death, redacting anything that may have caused embarrassment and rewriting them herself. The closest we get to a physical intimacy reference is the morning after the couple's wedding, Victoria alludes to not sleeping much: "When day dawned (for we did not sleep much) and I beheld that beautiful angelic face by my side, it was more than I can express! He does look so beautiful in his shirt." She also writes about Albert helping put her stockings on before she watches him shaving.
That passionate love, however, made Albert's death in 1861 at the age of 42 even more devastating. Victoria was so overwhelmed with grief she wasn't able to write in her diaries for three weeks. When she did put pen to paper, what she wrote was poignant and heartbreaking, as she recalled being next to Albert during her beloved's final moments.
She wore mourning black the rest of her life.
Let's face it, none of us are looking forward to those scenes are we? We reckon tissues a plenty will be needed...
Victoria is distributed by ITV Studios Global Entertainment and is available on DVD from 10th October and is available now on digital download at Amazon and iTunesVictoria Revealed is a permanent exhibition at Kensington Palace.