TOWIE's Lydia Bright has apologised to ex-boyfriend James 'Arg' Argent for giving him "false hope" after they slept together in Marbella.
Fans were surprised in Sunday night's series 19 premiere to learn the exes had spent the night together, given it was just last series that Lydia left Arg in tears when she told him she didn't want him in her life anymore.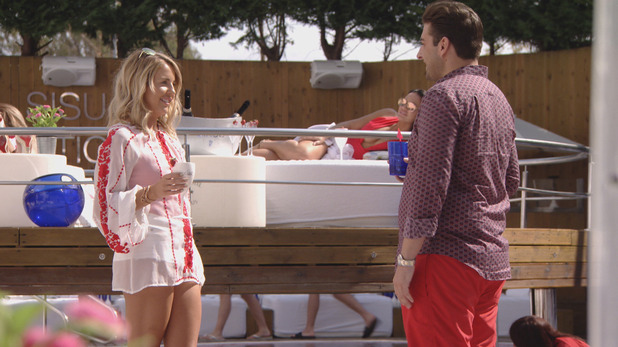 It was also a shock as we learned on Sunday that Arg had sent Lydia a nasty email...
Confusing, right?
Let's rewind a bit...
TOWIE
originals Lydia and Arg were together on and off for seven years until earlier this year when she abruptly dumped him off screen. That came as a shock for fans as they'd just been seen house hunting together in a previous episode.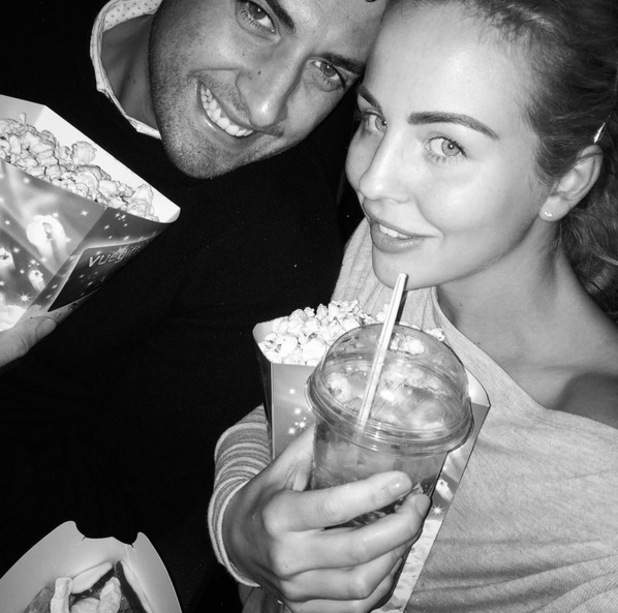 They came face to face in Palma during the following series where a tense meeting on the beach left Arg in tears when Lydia told him: "You're not the kind of person I want to be in my life. I would like you to stay away from my friends and family... we'll keep it that we're strangers. I don't want to know you anymore."
This series opened in Marbella where Arg admitted to the boys he'd sent Lydia a very nasty email that he was now regretting. A sheepish Arg explained: "There were a couple of rumours she'd been with someone or whatever, and I don't even know if it's true. I was so frustrated and angry and had so much hate.
"I sent her a terrible email. It's that bad that I'm reluctant to show you as I think you'll think differently of me..."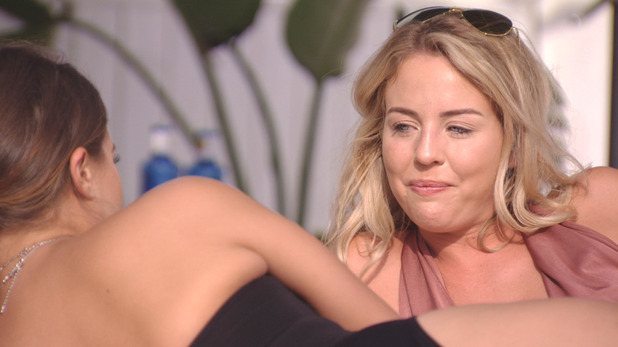 Lydia, meanwhile, told the girls she was in "complete and utter shock" at the content of the email: "I was shocked at first, then really upset for him. Then I thought, no, I'll not be upset for you. You're no longer my prioirty or responsibility. If you want to be in that dark place it's your fault. You got into that position and I can't feel sorry for you. If he says to me in person what he said in that email I won't be able to keep my cool."
Then it all got a bit muddled as we found out Lydia and Arg had bumped into each other at a club offscreen and Lydia had been in tears... the next morning they both admitted to their friends what had happened.
While Lydia was upset and told Chloe Lewis it was the biggest mistake of her life, Arg was telling the boys he woke up with a big smile on his face and felt brilliant.
Uh oh... you just knew there was trouble brewing...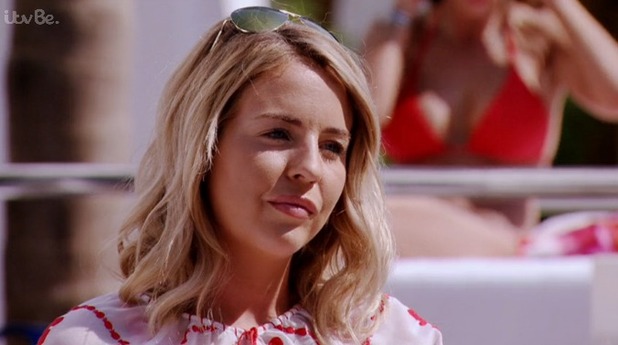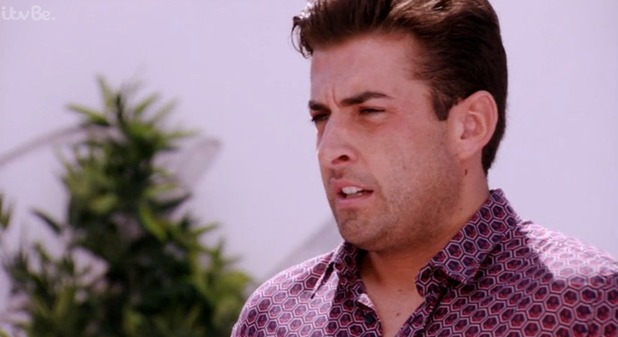 Lydia later approached Arg because she felt she needed to clear up what happened last night and point out she didn't want to get back together with him.
After Arg kissed her on the cheek, he jovially remarked: "It's funny, a few months ago you wouldn't even let me kiss you on the cheek, would you?"
"I was really drunk -," started Lydia.
"I don't know if that's fair but go on," replied Arg.
"I was really upset about the emails you sent because I thought you were in a really unhappy place and holding on to a lot of anger towards me," said Lydia.
"I'm not gonna lie," said Arg. "Over the last five months there are times I miss you and get frustrated and angry at myself and it's my way of accepting it's over. I just want to let you know I love you and always have and always will."
An uncomfortable looking Lydia admitted that didn't sit well with her, saying: "To me, it was a drunken mistake. I can't put it any more black and white."
Arg then dropped a bombshell that something else may have happened between them, saying: "What's your excuse for the next afternoon? It's not fair you are painting the picture it was a drunken [mistake]."
But Lydia stood firm, saying: "The whole thing was a mistake and I feel I've given you false hope and that upsets me. For that reason I'm going to go home."
TOWIE
airs Wednesday at 10pm on ITVBe.
TOWIE's most shocking moments: