TOWIE's Danielle Armstrong and James 'Lockie' Lock have been explaining just why they abruptly split after the end of the last series.
Fans were left devastated when the couple called time on their romance towards the end of August, especially as we'd only just seen them patching up their differences following a previous break up.
But now we know what happened...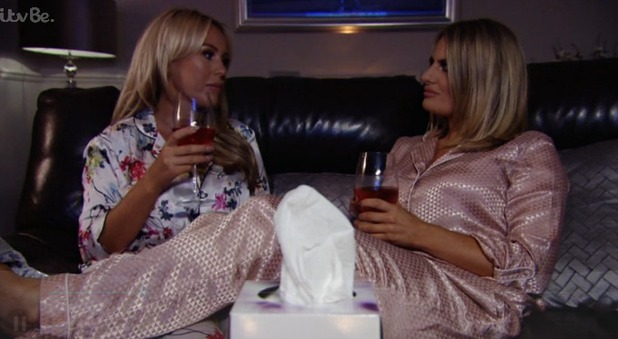 In the series 19 premiere episode, set in Marbella, the couple explained to their friends that it was wanting different things in life at this moment that had caused them to drift apart.
Danielle, who started the episode back in the UK with Kate Wright, said: "100 per cent [I feel like I've made the right decision.] Looking back now, I should probably not have got back with him the first time around. I knew that after a month and started having doubts because all the little signs I broke up with him in the first place slowly started to creep back.
"And then we had a conversation. We went out for a meal and I said, 'Do you even want marriage?' He said, 'No.' I said, 'Do you even want kids?' 'No.' 'Okay...' 'But I love you more than anyone and if you want a baby, I'll give you a baby.'"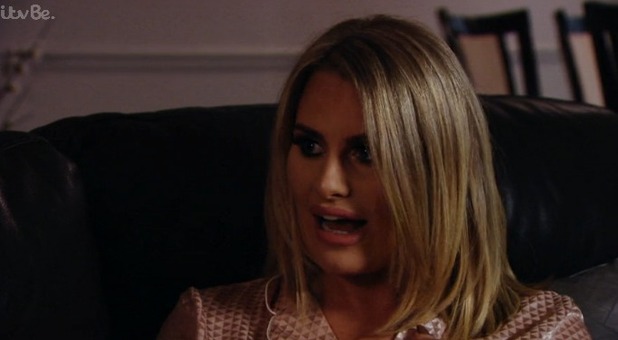 An incredulous Danielle continued: "I'll give you a baby? I can get that from the local sperm bank! I don't want kids now but I'm 28 and I would like to know the boyfriend I've spent three and a half, four years with will want marriage and kids.
"He said to me, 'You deserve someone who will treat you better.' I said, 'I know - you're right!'"
Meanwhile, over in Marbella,
Lockie
was explaining all that to his friends, saying he was doing okay following the split but it was a shame Danielle was missing out on the holiday just because she didn't feel ready to be around him.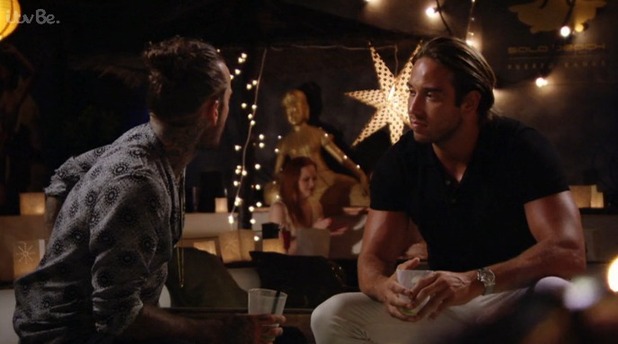 "I'm trying not to think too much about Danielle," he said. "As much as I would have loved for us to still be together and things to still go great, this is life and life ain't perfect. There isn't always a happy ending, is there? It's just the fact she wants to settle down and have kids and marriage now, and I'm not ready for that."
Lockie added he would rather their split happen now, however, than "10 years down the line with kids when it gets more complicated."
"I'm fine, honestly," he added.
Danielle later decided to fly out to Marbella to celebrate Megan's birthday. When Lockie saw her at the club, he immediately left, so Danielle ran out after him.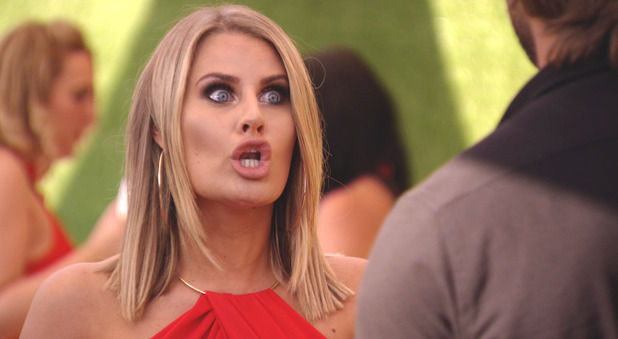 Conversation, of course, turned to their split, with Lockie comparing their relationship in a way to Pete Wicks and Megan McKenna, saying: "He's very similar to me as a person in that he's the opposite. I'm very fiery and he's very together but even he takes his anger out on Megan sometimes..."
Danielle, however, took offence at Lockie comparing their own four-year romance to Pete and Megan's six-month one, and added: "But Pete acknowledges [when he takes his anger out on Megan] and makes it up to her. What do you do?!"
Lockie reiterated to Danielle that he did want kids and marriage but not now, so she replied: "Exactly, you're selfish."
"You don't want to be with me," replied Lockie. "I respect that. I have to let you go out of respect for you. It works both ways. It's too hard for me to be around you. I'll let you have your time with our friends and that's that."
TOWIE
airs Wednesday at 10pm on ITVBe.
TOWIE's most shocking moments: