TOWIE's new series has started with another feud brewing after Chloe Sims and Courtney Green clashed off-screen.
Um, why?
We'd never have expected these two to row, would you? It was all because of comments Courtney made about co-stars' Danielle Armstrong and James 'Lockie' Lock's split. If you remember, she said in September that
Danni and Lockie "clearly don't work"
and should both just move on.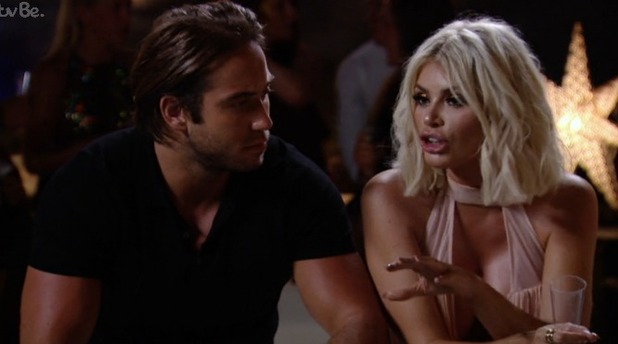 Well, Chloe took offence at that, being Danielle's close friend, which led to a row.
She explained last night: "All I said to her was, 'Danielle is my mate, why are you getting involved in their break up? It's nothing to do with you.' At the end of the day, you can't dig people out and make a joke out of their relationship then want to socialise with us. Do your thing and socialise over there, don't come sit right next to us, you know what I mean?"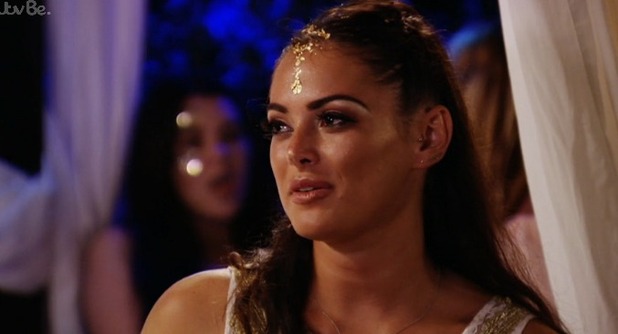 Their argument was the talk of Marbs with many people rather awed that Courtney dared take on Chloe. Tommy Mallet commented: "That's like walking into Peggy Mitchell's pub and giving it to her!"
Courtney, meanwhile, said: "I made a comment. Everyone makes comments about people. I'm sorry, but she's meant to be a mature adult. I would have had a lot more respect for her if she'd pulled me aside, but doing it in front of everyone at the club is so embarrassing."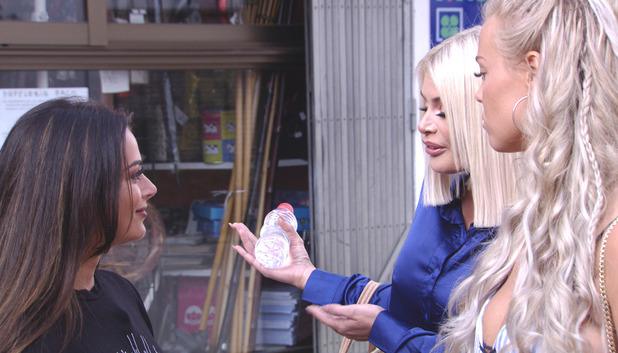 Later in the episode, Chloe and Courtney bumped into each other on the street and it's fair to say tensions were still running high.
"The comments you made, I didn't like," said Chloe. "It's nothing to do with you."
Courtney replied: "Me and Danni have never seen eye to eye. I shouldn't have said something about her relationship because I don't actually care about it."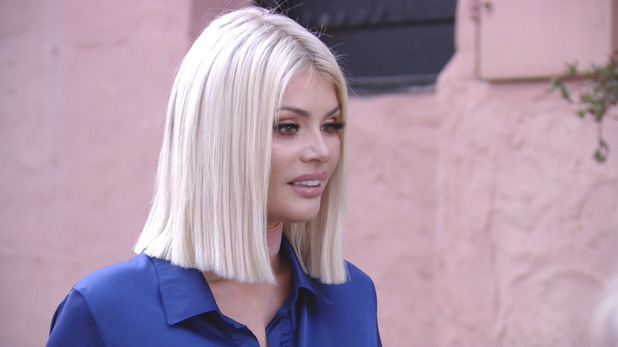 But Vas J Morgan, who was with Chloe, interrupted to claim that wasn't true as she had spoken about it. He added to Courtney and her BFF Chloe Meadows: "You aren't loyal to your friends. You're like pinky and perky walking around trying to create a wall with everyone."
They, obviously, objected to that.
Chloe Sims then told Courtney that there was no need for her to have even been at the club in the table as she wasn't friends with anyone there. Courtney replied that she was, which made Chloe S and Vas burst out laughing.
"You're a kid," said Chloe, "I'm going to walk away."
Courtney responded that someone of Chloe's age shouldn't be talking down to her, prompting Chloe to reply: "If you're big enough to behave the way you are, you're big enough to take it."
"Grandma!" shouted Courtney in response.
TOWIE
continues Wednesday at 10pm on ITVBe.
TOWIE's most shocking moments: