X Factor finalist Honey G says she's been so focused on her performance in the first live show that she's not paying attention to any haters.
The 35-year-old rapper has faced criticism from some that she shouldn't have been put through to live shows by Sharon Osbourne at the expense of other singers. In fact, the cousin of eliminated act Samantha Atkinson even started a petition wanting Honey G to be removed!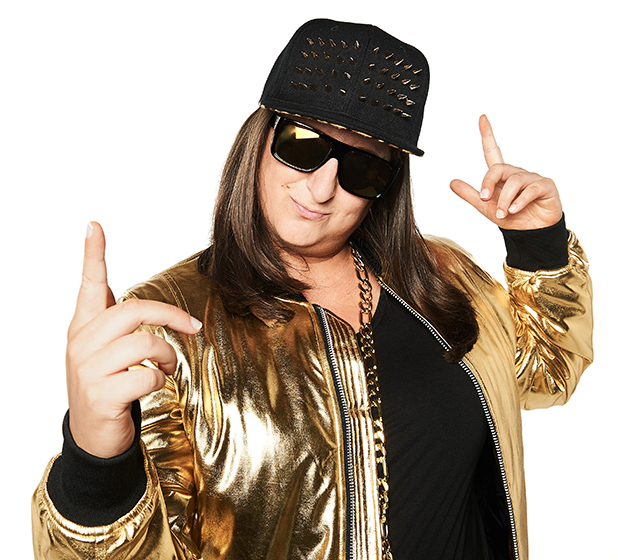 For many, it would be tough to hear that sort of stuff said about you.
But Honey G insists she's not that fussed.
Speaking on Friday, the North London artist said: "It has been playing on my mind a little bit but I've just been focusing on the competition and my song and not worrying what people are saying online.
"There are those people saying I shouldn't have been put through. My Twitter is going so mad now I don't have time to look through all the messages and I don't react. I've made it here and I'm through so it's like, "f**k you." Middle finger to the haters."
"I've been a musician my whole life and I've been involved in urban music a large part of my life."
She added: "I do get a lot of positive feedback."
As for her performance on Saturday night's first live show, she said it's all going smoothly so far!
"My rehearsals have been going really well. There have been a few last minute changes to some of my tracks but I have it all covered and the performance will be really really good. The track is going really well, they are just putting a spin on the track for me to rap on and they made some changes on it, put some recordings of my own voice on the track to beat it up and make it sound bigger."
Honey G added she's just rapping, not singing this week.
"I am purely rapping, that's all they want me to do because the theme is Express Yourself."
The X Factor airs Saturday and Sunday, 8pm on ITV.