X Factor's Freddy Parker has changed his song choice at the last minute.
The teenager has revealed he and mentor Nicole Scherzinger didn't feel the first choice really represented him as an artist, which went against the whole idea of the first live show's Express Yourself theme.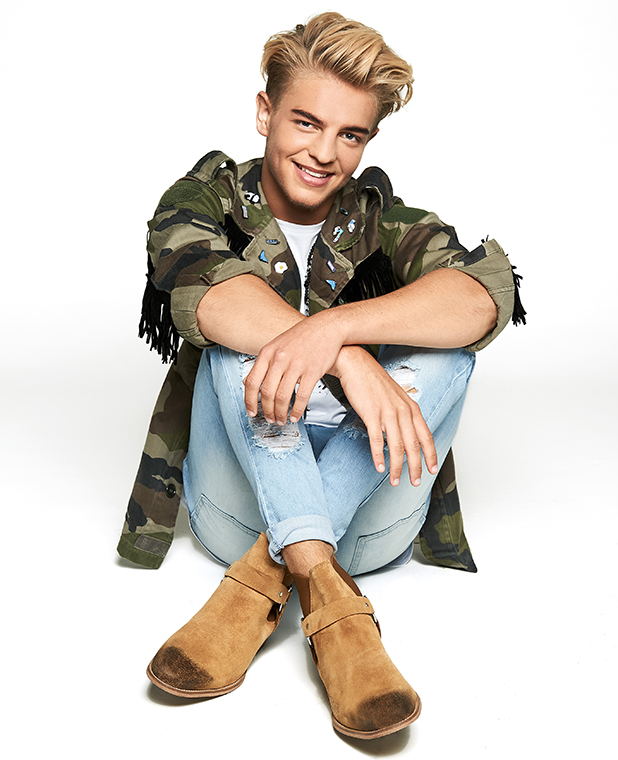 Speaking on Friday, the aspiring popstar said: "Mine changed yesterday so I'm still waiting to hear what is happening today.
"Basically, we felt like my first song didn't express me and it's Express Yourself week. Nicole and I discussed it quite a lot. I did really like the first song and I was happy to perform it; it was a really upbeat song by a famous singer and I was happy with.
"But I completely agree with her: I don't think it really expressed me as an artist so I'm happy to change it."
Freddy declined to reveal what the original song choice was or what he's switched to: we'll have to tune in tonight and find out!
He told us that rehearsals had been "fun but tough", adding: "You have to be on your game and give it 100 per cent. We do try to rest our voices as much as we can as it's so important to keep vocally rested. The singing does take a lot out of you."
The singer admitted he's starting to get nerves ahead of the big night: "It is sinking in and I still can't believe we're going to be on stage live in front of millions of people! It's really daunting and almost won't sink in until I stand on that stage."
Good luck Freddy!
The X Factor airs Saturday and Sunday, 8pm on ITV.