X Factor couple Ryan Lawrie and Emily Middlemas have again insisted they're not worried about ending up in a sing off against each other as they'll always support each other.
The Scottish pair have been dating for nearly a year: they auditioned for the show separately and each made it all the way to judges' houses and live shows. Ryan's mentor is Nicole Scherzinger, while Emily's is Simon Cowell.
They'll both perform live for the first time tonight.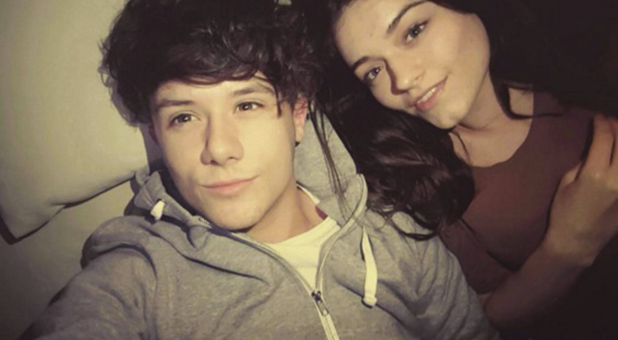 Speaking on Friday, Emily said: "It's good fun [having him here] because obviously with the competition, we can have a lot of pressure on us because of last minute changes and all that, but he's always there for me and we help each other."
Emily's song choice of 'Toxic' by Britney Spears changed on Thursday to a different track, which won't be revealed until tonight's live show.
"If he was to go further in the competition that me, I would be so happy for him," she added. "He would be happy for me. It's like we are on. If he's happy, I'm happy. It's really nice."
Ryan agreed, saying it was "cool" to have Emily's support in the show. "It's good we can be there for each other and help each other out."
But what happens if they end up in a sing off against each other?
Well, nothing!
"These things happen," said Emily. "It's not the end of the world. We still have lots of years left in our lives. We're young! It's a competition. It's just setting a platform for us. It's the start. After this competition, when we go into the music industry, that will be tougher than just a sing off.
"Whatever happens, happens. It would be nice for either of us to go far in the competition."
Ryan echoed that when he added: "We have discussed it but we're really supportive of each other and whatever happens, happens. Whoever goes or stays, we support each other."
The X Factor airs Saturday and Sunday, 8pm on ITV.