Katie Price has vowed she won't talk about her past – including ex-husband Peter Andre – when she returns to the limelight next month.
The mother-of-five announced on Friday that she was
taking a break from her panel role on Loose Women
in order to focus on her marriage to third husband Kieran Hayler.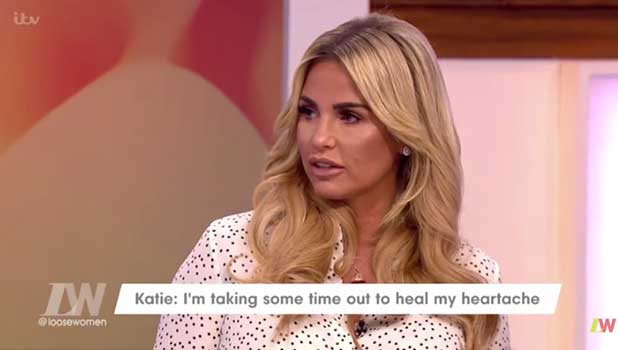 She explained that "old wounds" from his affair with two friends - including best pal Jane Pountney – had come back to haunt her while promoting her autobiography
Reborn
.
"It's awful what I went through. I'm sorry if I've offended anyone with my pictures or actions but what can I do? I'm human at the end of the day. I just have to ride the storm and I'll be back in about a month," said Katie.
"I don't want to talk about the past anymore when I come back. All the time it's about Pete, this, that and it's like, I just want to move on and be me and be happy and have a new path."
Katie, 38, explained that having to
relive 29-year-old Kieran's betrayal
had taken its toll and she realised perhaps she hadn't dealt with it like she thought she had.
Katie told the panel she'd been pregnant with the couple's second child when she learned of his affair, and their first child was only a baby, so she focused all her attention on the kids rather than truly coming to terms with his infidelity.
"We had therapy and I thought I was OK. The past two weeks I've been on my book tour and it's opened up some wounds. It's been awful. I thought I'd dealt with it," said Katie. "When I look back, I had just had babies and was concentrating on them and I was numb when it all happened."
"We are going to see a therapist to reassure us we're fine. It's horrible for both of us. I'm always like, 'it's fine' and move on to the next thing... It's a relief to me to admit I'm not as strong as people think. Enough is enough. I have to let my barriers down."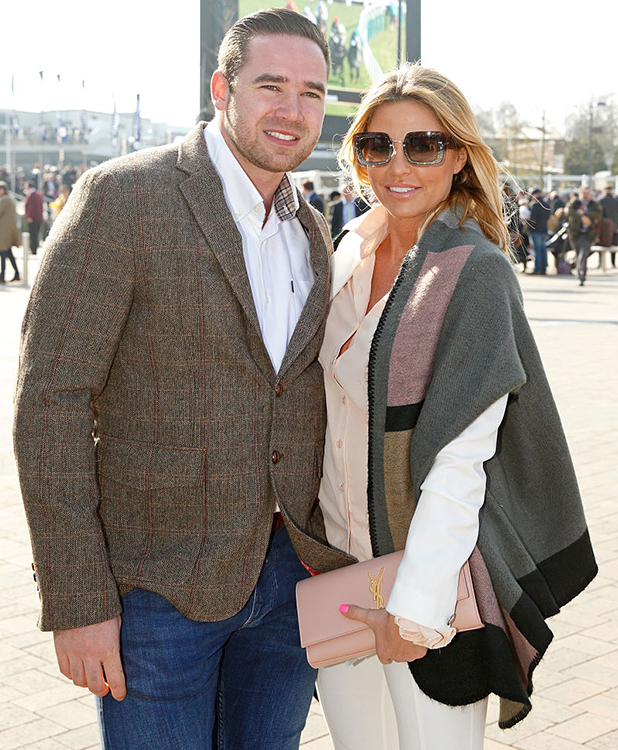 Katie married Kieran in January 2013. The following year she discovered he'd been sleeping with her best friend. She initially vowed to support him before taking him back and supporting him through his sex addiction therapy.
Meanwhile, Peter - who split from Katie in 2009 - is happily married to doctor Emily Andre, who is currently pregnant with their second child. They also have a daughter Amelia, two.