After Katie Price announced on air that she was taking a break from Loose Women to work on her marriage, husband Kieran Hayler surprised her by sending in a video message.
Katie, 38, had just explained to the panel she
wanted to focus on Kieran, 29, and their family
, after promoting her autobiography,
Reborn
, caused "old wounds" about his affair to resurface.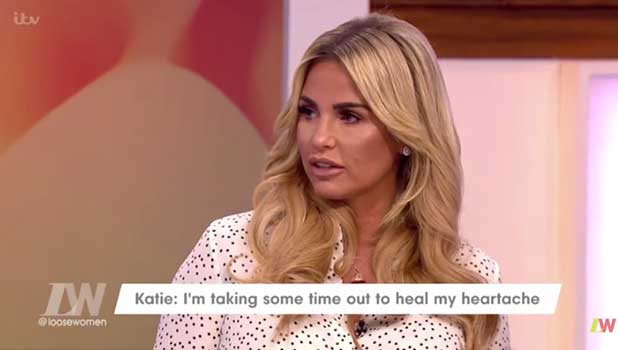 Following an advert break, the panel revealed Kieran had sent a message to Katie.
In a short video filmed on his mobile phone, Kieran told her: "Hi babe. Love you and I'm so proud of you and I'm going to support you through everything. I love you."
Katie then shouted out: "You're the one who did the damage! I'm joking!"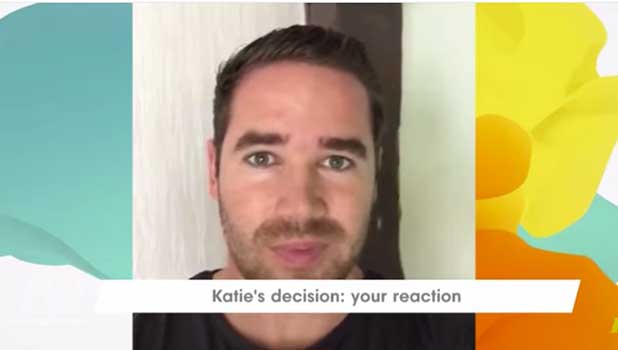 She'd actually just told the panel how she tends to react with jokes and banter to hide how hurt she is feeling. The former glamour model said being
interviewed about Reborn, which details Kieran's affair
, had brought back old wounds and made her realise perhaps she hadn't dealt with it as much as she thought she had.
"My heart is shattered, it's broken. It's nowhere near healed," she admitted.
"We had therapy and I thought I was OK. The past two weeks I've been on my book tour and it's opened up some wounds. It's been awful. I thought I'd dealt with it."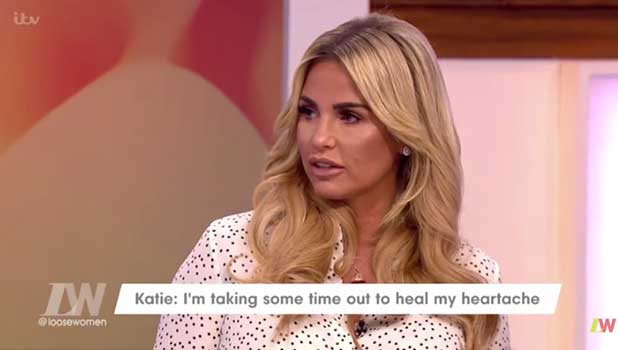 Katie said that while she's
given Kieran a second chance and supported him throughout his sex addiction therapy
, she still hasn't forgive him and likely never will.
"I will never forgive him or forget, but I learned to deal with it. My heart is still healing. Someone said it takes five years to heal a broken heart. Is that true? I want to clarify me and Kieran are absolutely fine. We are not splitting, nothing like that. It's just been hard emotionally for us. We're going on holiday next week."
Katie learned in May 2014 that
Kieran had been cheating on her with best friend Jane Pountney
. Katie was pregnant with Kieran's second child, daughter Bunny, now two, at the time, and claims the affair had started while she was pregnant with their first son Jett, now three.
"We are going to see a therapist to reassure us we're fine. It's horrible for both of us," she said today. "I'm always like, 'it's fine' and move on to the next thing... It's a relief to me to admit I'm not as strong as people think. Enough is enough. I have to let my barriers down."