Katie Price has had a chuckle after spotting her latest autobiography placed on a shelf alongside Peter Andre's.
Katie and first husband Peter split in 2009 and, although now back on speaking terms, their break-up was seriously bitter.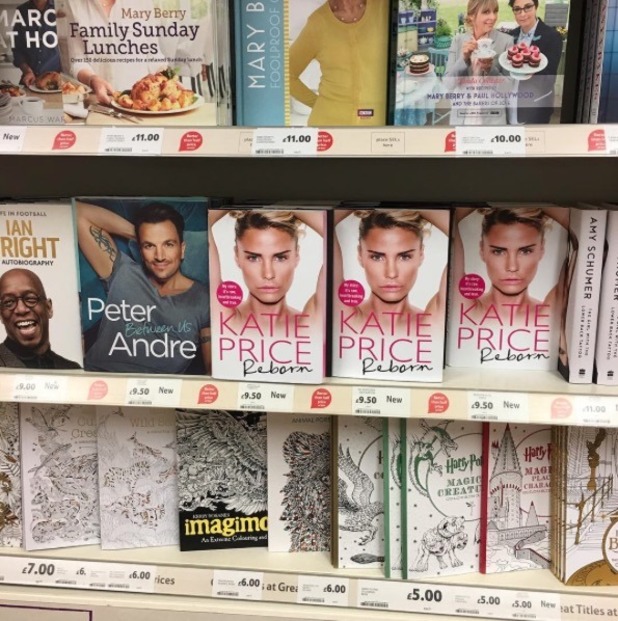 The former couple, who share two children together, have recently written new tell-all books and, thanks to their musings, they have been reunited...kind of!
While out and about this week, Katie spotted her seventh autobiography 'Reborn' sitting next to her ex-husband's book 'Peter Andre - Between Us' in a shop.
Snapping a picture and sharing it on Instagram, she simply wrote: "Lol."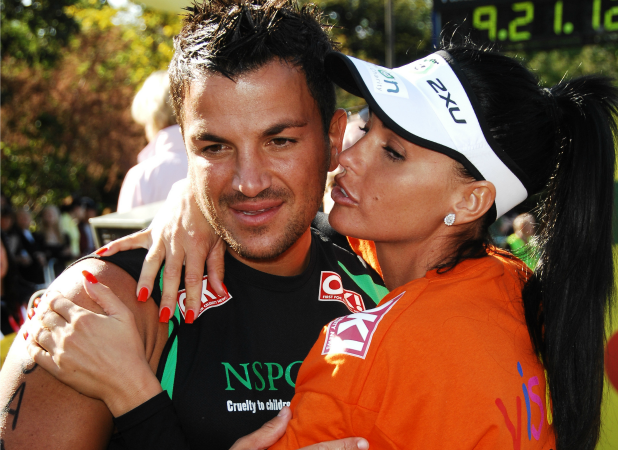 Fans couldn't wait to comment, with one saying: "Yay! Katie and Peter together again!" Another added: "Every store I have been to has put Katie and Peter's book next to each other!!!"
This isn't the first time Katie has been tickled by a memory of her past. Earlier this year,
Katie was most amused to spot a waxwork of Peter
while visiting Madame Tussauds Blackpool.
Again, she captured the moment on camera by posing alongside her 'ex' with their children, Junior and Princess.