Stacey Solomon spoke on today's Loose Women about being 17 years old and not realising she was pregnant with her first child, Zachary, until she was 21 weeks gone.
The topic came up when the panel discussed whether women should disclose their pregnancy as soon as possible or keep quiet for the first 12 weeks.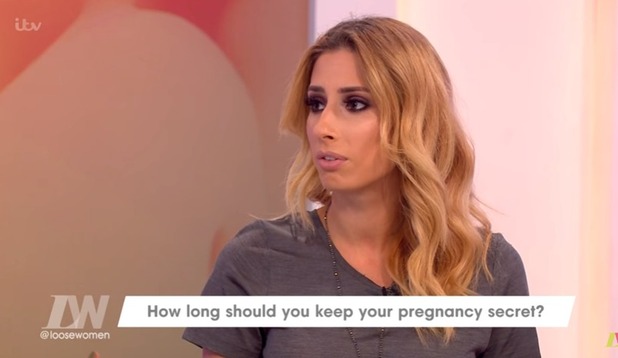 Stacey said: "I think it's up to the individual. Sometimes you think I don't want anything to happen and you may need moral support if anything does happen.
"When I was pregnant with Zac, I had no idea I was pregnant until my stepmum came up to me and just said, 'You look pregnant.'
"I felt really ropey, not great. I could smell everything! I was only 17. I would be sitting in a cafe and think, 'someone is eating onions...' I had no idea. I still had periods, not periods, but something every month so I never thought anything of it. They were a bit irregular but I was just a teenager."
"In the end my stepmum took me to the doctors and I was 21 weeks pregnant with Zachary and I had no idea," she recounted.
"I was quite tubby, you know when you're younger and have a little bit of puppy fat. I really didn't notice and it was really weird because by that point I couldn't comprehend what was actually happening. It's such a huge thing and I was really young. And also I didn't have the time to do much about it. I only had 19 weeks left and it was really overwhelming and scary."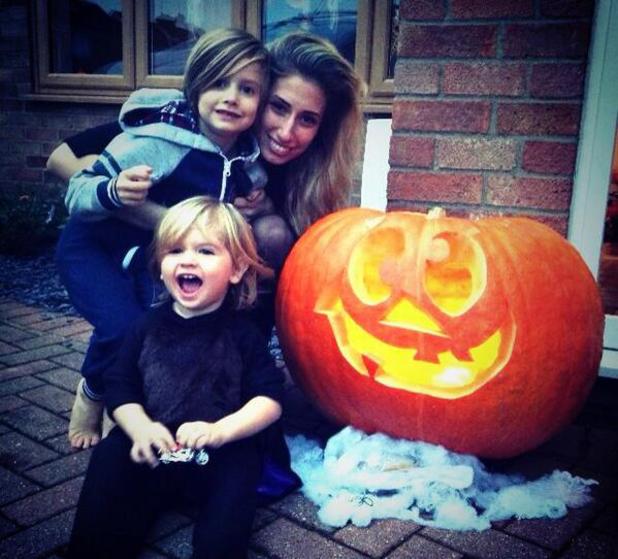 Stacey spoke about looking at the various options available to her at that stage, including a termination.
"I was sitting on the bed and they were doing a scan," she explained. "They turned the monitor around the other side so you couldn't see it. My mum was on the other side, no expression, but tears coming down.
"I was so young and so naive and really didn't know what I was heading for. As soon as I looked at my mum I immediately thought, well thanks a lot, there is no way I can go through with this."
She added: "I would really not judge anyone for having to take that decision. It's such a personal decision. It happened to be the best decision of my life."
Stacey, now 27 and also mum to son Leighton, four, said her parents were "disappointed" when they learned she was pregnant at 17 but have been hugely supportive ever since.
"My parents are so supportive, really supportive. They were really disappointed for me. I think they saw I had a lot of potential.
"I was at college, studying and I think they were like, 'What are you going to do now? You'll never be able to fulfil your dreams or do what you want to do as you have a responsibility.' That's the worse when your parents are like, 'We're not angry, we're disappointed.'"
She concluded: "I get sick of people telling you you should wait until this time, you should do this... Why don't I assess my situation, see where I'm at and then I'll make an educated decision for what is best for me?"
Watch the discussion below: