Ex On The Beach's Stephen Bear and Jem Lucy have once again insisted that they're JUST FRIENDS... although their flirty interview with MTV Australia certainly suggested it could be more!
Bear and Jem have fuelled rumours of a romance after hanging out together in recent weeks and looking rather cosy on social media...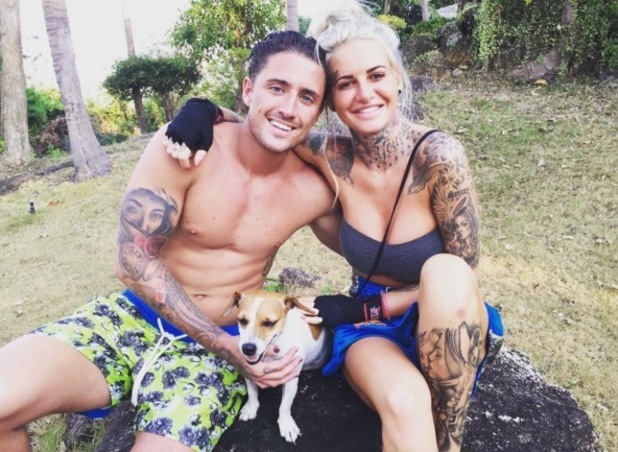 Calling into
MTV Australia's Facebook Live
about
EOTB
today, Bear, 26, said: "I'm seeing a couple of people, maybe. I'm sort of seeing someone... I have one sexual partner at the minute, I'll leave it at that."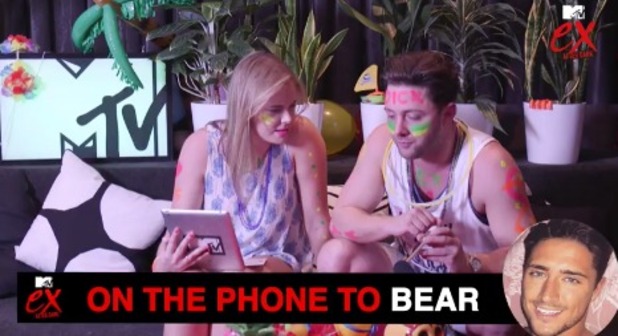 When ex-
Geordie Shore
star Ricci Guarnaccio, who was hosting the Facebook Live, asked if it was Jemma, Bear said: "I could be sitting next to Jemma right now, possibly..."
Jemma then shouted out her hellos.
"We are going somewhere now to get free clothes because I like free clothes and so does Jemma," said Bear, explaining why they were together. "We like hanging out, man. We go for food. I can't sit through films so we don't go to films. We have cuddles and there's nothing wrong with cuddles."
"Spooning does lead to forking though," warned Ricci.
Bear responded: "I like my bum being licked. Jemma doesn't do it for me, I'm trying to persuade her to."
Jemma shouted out: "I don't do it!"
The pair then confirmed again they are "just friends"... though Bear did later name Jemma as his celebrity crush.
These two are so confusing, right?!
Bear did say he hopes to find a steady girlfriend some day in the future and have a family.
"The thing is, you can [tame me] because I don't cheat on girls," said Bear. "I know that sounds mad, but I don't. I don't agree with it. The next person I find, I would love to get amrried. I want ten kids, a big house, loads of cars and a bouncy castle."
Watch it all below (warning: explicit language)