EastEnders, Emmerdale, Hollyoaks
: we take a look at tonight's top soap stories...
EastEnders, BBC1, 7.30pm
Desperate to get her life back, Jane talks to Ian about the possibility of her helping out at Beale's. Both are slightly put out when Steven shuts down the idea very quickly.
Of course, we know he's controlling the books and messing with the business and wants to keep that a secret. But Jane's determined to get involved and arrives with Sharon later in the day to help with the phones and reservations.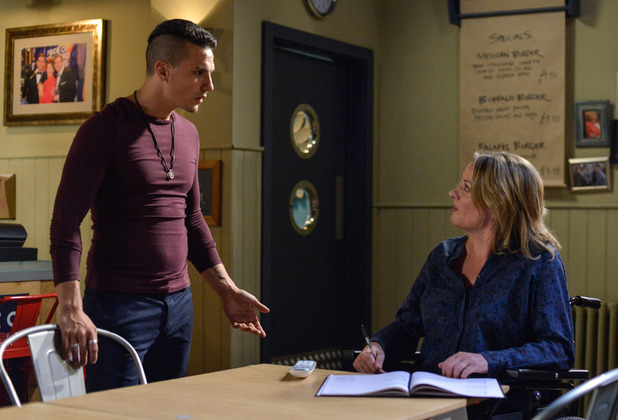 An angry Steven soon makes her feel uncomfortable when he implies her chair is getting in the way and causing a nuisance. Embarrassed, she asks Ian to take her home, but will this be the end of it?
Emmerdale, ITV, 7pm & 8pm
Kerry's struggling with her guilt over her pregnancy and lies to Dan she's going for a wedding dress fitting when actually she's off to the clinic for an abortion. But she's thwarted when the campervan won't start, and knowing she needs to get there asap, she borrows a car from the garage, and ends up parking it on double yellow lines.
When Ross discovers the car missing and locates it to the clinic, he and Dan arrive just as it's about to be towed. They have no idea Kerry's inside taking the termination pill until they see her coming out.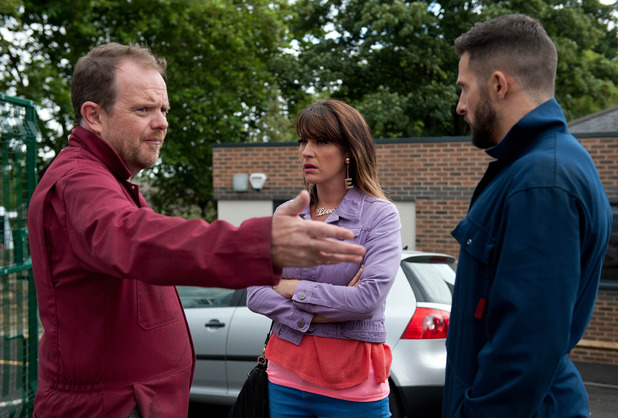 Confused Dan goes over to speak to her and demands to know what she's doing there, believing her to be ill. Will Kerry come clean? And what will a listening Ross have to say about it all?
Hollyoaks, C4, 6.30pm
Fed up of always having to grovel for forgiveness from Amy every time he makes a mistake, Ste makes a big decision about his kids' future.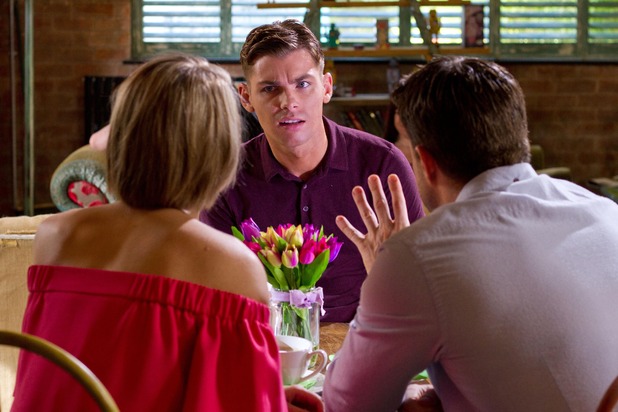 Meeting up with 'perfect couple' Amy and Ryan, he tells them he wants joint custody of Leah and Lucas, and is willing to fight them for it. How will they respond to the news?