It's day three of the Kim Kardashian West armed robbery aftermath and theories, stories and new information is continuing to swirl.
The
35-year-old is now home in the US
after the terrifying incident in Paris, when
masked men forced their way into her private apartment, tied her up, threatened her at gunpoint
and made off with several million dollars worth of jewellery.
Among the stolen items were a £2.5 million ring and jewellery box worth £4.4m.
Kim was "badly shaken" but physically unharmed.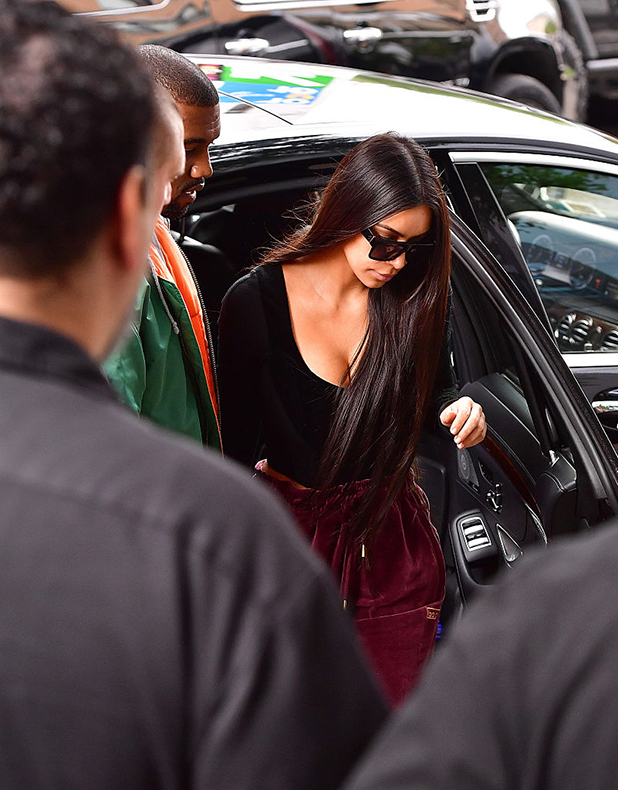 Here's the latest updates:
Kim's bodyguard Pascal Duvier makes a statement
Pascal has found himself making headlines as fans question why he wasn't with Kim at the time. It's been reported he was guarding Kim's sisters Kendall Jenner and Kourtney Kardashian instead.
He's made a statement (via
Daily Mail
) which reads: "The events that occurred in Paris was one of the most sickening things I have seen or heard. We have tips and leads and we will find you. That I promise you... you messed with the wrong one."

Kim tried to call Pascal when she first saw the men
It's been reported Kim was in bed in her dressing gown when she realised the men were in her apartment. She reportedly tried to phone Pascal but had her mobile snatched away by one of the men.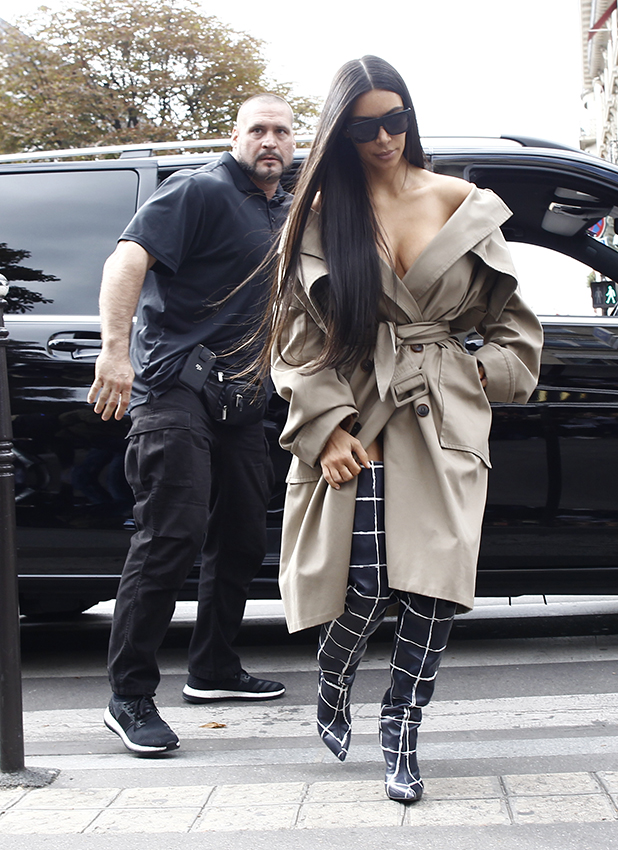 The robbers are still at large
Five masked men are believed to have been involved, with only two gaining access to Kim's apartment after threatening the concierge, handcuffing him and forcing him to show them which room was hers. The men are still at large.

Kylie and Caitlyn Jenner criticised for social media posts
The first two members of the Kardashian Jenner family to return to social media since Kim's attack were her youngest sister Kylie, 18, and stepdad Caitlyn Jenner, 66. Neither referenced the incident.
Instead, Kylie shared a photo flaunting her bum in a swimsuit, while Caitlyn spoke about "having fun" with Kylie at a car show. Some fans condemned the pair for being insensitive.
Caitlyn did, however, then post: "Love my girl! After hearing the full story, I'm so thankful she's okay. It's a reminder for us all to be careful in the uncertainty of this world."

Karl Lagerfeld sends support to Kim but questions flaunting wealth on social media and lack of security
Chanel legend Karl Lagerfeld has sent a note to Kim reading, "Dearest Kim, we are all with you." He also told reporters: "I don't understand why she was in a hotel with no security. If you're that famous and you put all your jewellery on the internet then you go to a hotel where nobody can come near to the room.
"You cannot display your wealth and then be surprised that some people want to share it with you."

Kim is 'blaming herself' for putting her expensive ring on social media
A source told
People
: "Kim's in shock and blaming herself. She's tearing herself up that she Snapchatted the ring so much and wore it all the time. This incident is making her question everything. How she dresses, what she does."

Kim has spoken with French police again
According to
TMZ
, Kim has given fresh information and an extensive interview to police via phone. She left France the day the incident happened, after giving police a statement, but is cooperating from the US.

Only one mobile phone was stolen
It was initially reported two phones were swiped from the apartment, but
TMZ
claims it was just one and there's no danger of sensitive information being released as it was "remotely wiped" as soon as it was taken.

Mystery over how the masked men got into Kim's apartment
A source told
Us Weekly
that detectives are baffled how the men gained entry to the apartment as there is "no proof" of a key being used or the door being forced. An insider said: "We are dealing with a young woman who was practically alone with a hugely valuable amount of jewellery.
"She would never open the door in the middle of the night in these circumstances, so who did if it wasn't opened with a key? There were no signs of forced entry, but there's also no proof that a key was used."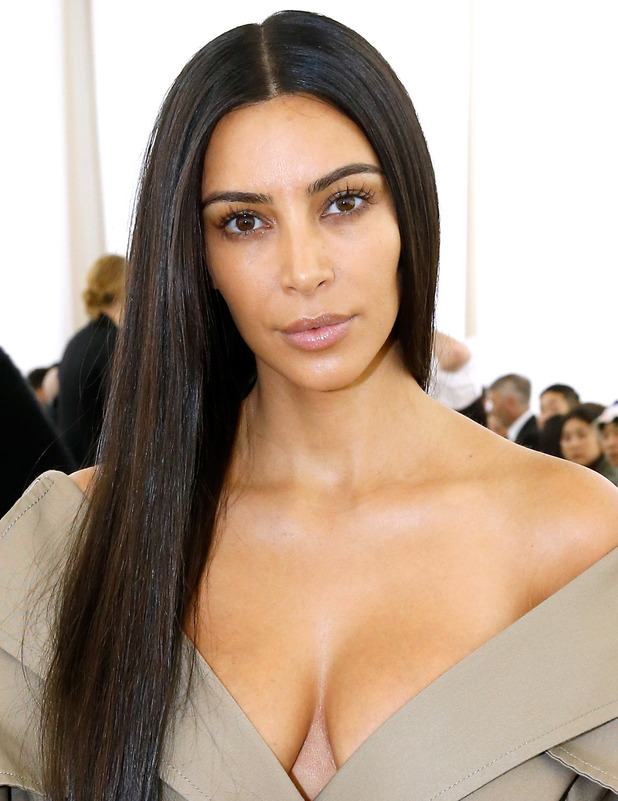 There is no CCTV from the apartment
According to
TMZ
, there were no CCTV cameras inside the luxury private apartment block so the thieves were not caught on camera inside the building.

Kim doesn't want Kanye to replace her ring
The ring stolen had been given to Kim by husband Kanye, but a source tells
People
that Kim doesn't want a replacement: "Kanye wants to buy her the ring again but she just says she doesn't want to think about it. He says he wants everything to go back to normal and for the incident to not affect their lives."

Kim will scale back on appearances
In the wake of the attack, the whole Kardashian Jenner family is reportedly evaluating their future public appearances. An insider told
People
: "This scared everyone. They're not taking chances …. It was a really scary situation for the entire family and it's just not worth it to put themselves out there unnecessarily right now."

She will go back to Paris
Despite the attack, Kim will return to the French capital in the future. A source told
People
she "loves" the city, pointing out: "It's where her wedding activities were — the rehearsal dinner and everything. She's not turning her back on Paris. She loves the people and the city."