Britney Spears appeared on ITV's Loose Women on Tuesday to discuss her new album Glory but it was something else that had plenty of viewers talking.
Her chewing gum!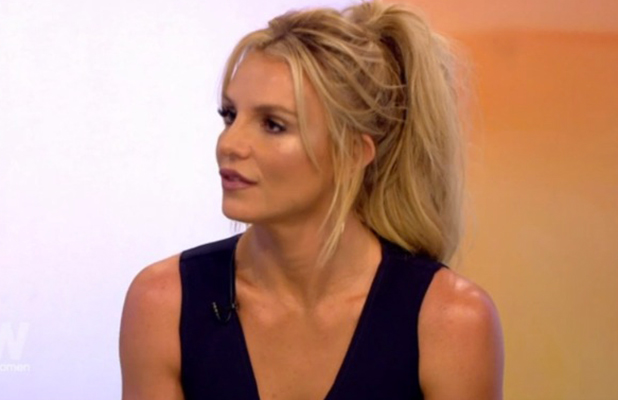 The 'Oops I Did It Again' star appeared to be chewing a piece of gum throughout some of her chat with Nadia Sawalha, Coleen Nolan, Ruth Langsford and Janet Street-Porter and Twitter couldnt help noticing!
Why a Britney chewing gum on national TV ? Eugh #LooseWomen

— Rachel Fisher (@babyfish88) October 4, 2016
Loving Britney on Loose Women. But someone take that gum out of her mouth. It's distracting.

— Danielle Jane (@Danielle_Jane14) October 4, 2016
Britney chewing gum during her interview..didn't anyone prep her?! #LooseWomen

— Boo (@pampered_boo) October 4, 2016
@loosewomen Britney is gorgeous as ever but needs to lose the chewing gum

— Lauren Tish (@Darcyava) October 4, 2016
@loosewomen @britneyspears I LOVE Britney but why chewing gum on TV Not nice x

— mumma_bear_xoxo (@MissTammieLeigh) October 4, 2016
@loosewomen Britney stop chewing gum!!!

— Eternal Baby Photos (@EternalBabies) October 4, 2016
Despite the chewing gum distracting some viewers, it was a good interview as Britney spilled on her new album, her kids and dating.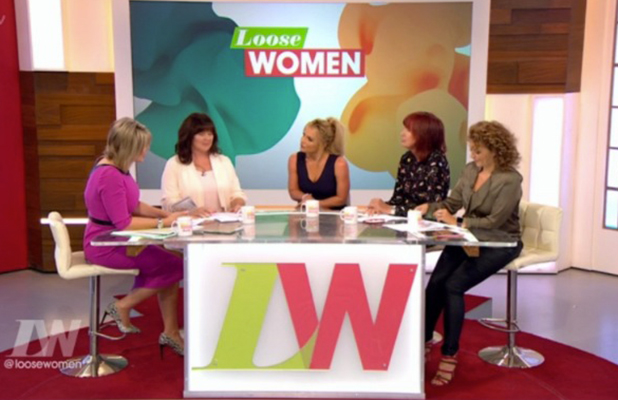 Britney told the panel she'd spent two years working on
Glory
, which was named by her eldest son Sean Preston, 11. She also joked he was a ruthless critic, openly telling her when he thought a song was "boring."
When asked if it made her change a song, she laughed: "Not really!"
She's one of the world's biggest popstars but like any kids, Sean Preston still think she's a bit embarrassing: "He's at the stage where mum is really not that cool, mum doesn't know it all, he's about to become a teenager so it's the tricky stage."
"He's very blunt and honest," she added.
As for whether Sean Preston and Jayden James, ten, really understood just how famous she is, Britney replied: "I'm not sure, it's weird because when I'm on stage I go into character, I'm super girl mummy mode, but when I'm at home I'm mum and that's the way they look at me, I'm mummy."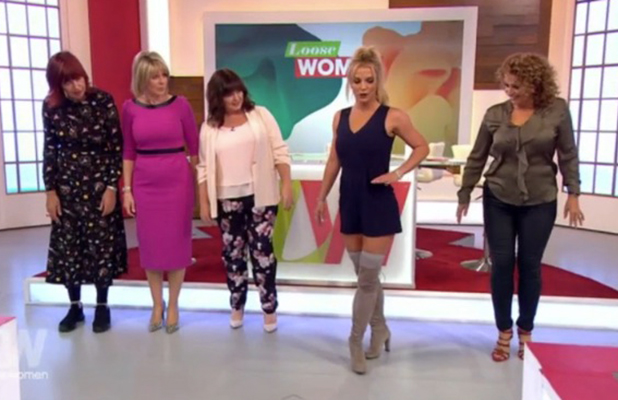 Britney also revealed she's "happily single", adding: "I like younger guys! I do! This morning, for instance, this guy came, my waiter, I was like, 'Oh my God, you're adorable!' He was so cute. I like spur of the moment things [for dates]. I don't like it to be planned, I just like things to happen."
Janet Street-Porter joked: "Order room service!"
Britney also tried to teach the panel a few dance moves and took part in a Would You Rather? game where we learned a few fun facts:
Puppies or kittens?
Puppies!
Oops I Did It Again or Baby One More Time
Baby!
Flats or heels?
Heels
Cake or salad?
Salad
Buff bod or dad bod?
Dad bod
UK or USA
Oh! UK!
Prince William or Prince Harry?
Harry
Lights on or off?
Off
Spanx or thongs?
Thong
Fancy winning some GREAT prizes? Check out Reveal Competitions here!