Emmerdale actress Sophie Powles has paid tribute to her onscreen mum Natalie J. Robb following those harrowing scenes last week in which Sophie's character Holly Barton was found dead from a drugs overdose.
Fans were utterly shocked when
Moira Barton – played by Natalie – found her daughter Holly dead in bed
, foil package on the floor next to her, in chilling scenes aired on Thursday's episode.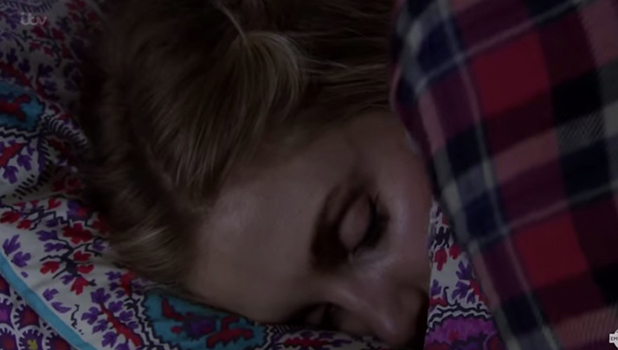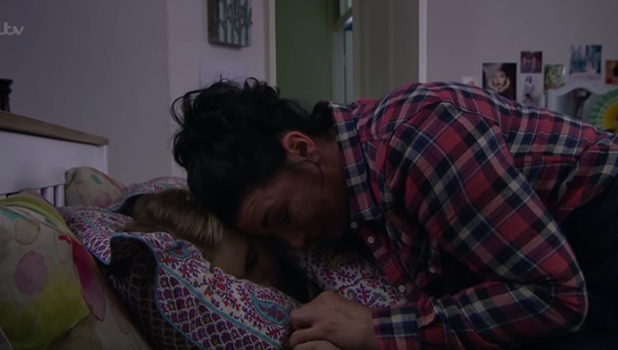 It was a total bolt from the blue as
Holly's death hadn't been teased or previewed
and even though we knew Sophie was leaving the soap, there was no inclination her character would die in such a tragic way.
Sophie has now posted a beautiful tribute to Natalie on Instagram, saying she feels "honoured" and "grateful" to have worked with her on
Emmerdale
.
"So honoured to have worked along side this beautiful, talented, lion hearted woman every day for the last six months," said Sophie, alongside a photo of her and Natalie on the soap.
"Her dedication, commitment and heartbreaking performances have completely blown me away and inspired me daily. So grateful for the constant help, support, guidance, encouragement and friendship she has given me.
"We both feel so passionate about the storyline and important issues we have tried our very best to address. I am so proud of the mother daughter bond we created and the story we have told.
"We have laughed, cried, both on and of screen. Sometimes sat in a tearful heap together long after the scene finished. And I have loved every minute. Forever grateful. Miss you."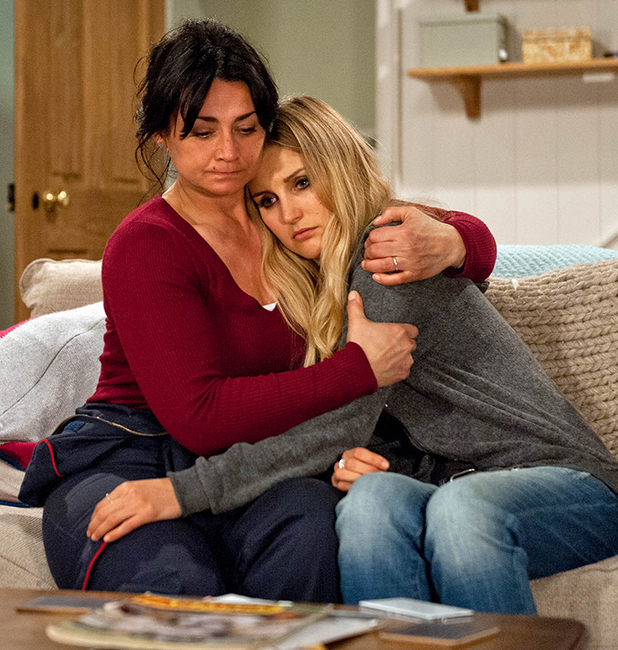 Natalie appeared on ITV's
This Morning
on Monday, where she praised the press office for keeping the storyline secret as it added to the tragedy of the event.
"It was shock value. It's what happens in real life. As a mother I was dreading this day to come, which is why I chose to play it without being too hysterical. The shock of it, is this happening? It was very harrowing and credit to the writer, she did a fantastic job and it really hit home for a lot of people."
Talking about filming Holly's death, Natalie said: "I wanted to honour it the best I could. I'm an actress and it's my job to be a story teller. I was aware I had to make it hit the right notes and send out the right message. This happens. Holly just got into it by falling in with the wrong person. And this wasn't the inner city, it was rural."
"I remember when I did the scene with Sophie, when I cradled her with the teddy, she was so good at staying still. Right after they said, 'cut' she just burst into tears and we just stayed there sobbing."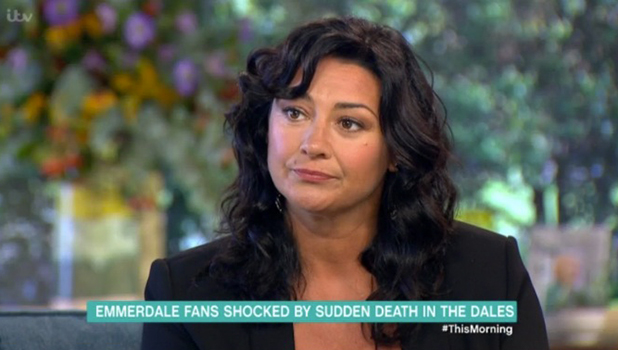 Sophie thanked fans for their support via Instagram last week, saying she was proud to have been part of such an important storyline that raised awareness about the danger of drugs.
She wrote: "I am so grateful to have been given the opportunity to be part of such an important story line, one that has and continues to effect so many families and individuals. I have been so touched and inspired by all the people I have had the pleasure to meet and learn from.
"Thank you to all of the people who have taken time to stop me in the street and share your own stories of addiction and all you who given such positive feedback."
Fancy winning some GREAT prizes? Check out Reveal Competitions here!