Kim Kardashian West's horrifying armed robbery ordeal is continuing to make headlines today, as further information about this week's incident in Paris emerged.
The
35-year-old was left "badly shaken but physically unharmed" after a gang of men
dressed as police officers forced their way into her private apartment in the early hours of Monday morning, making off with millions of dollars worth of jewellery.
Here's the latest: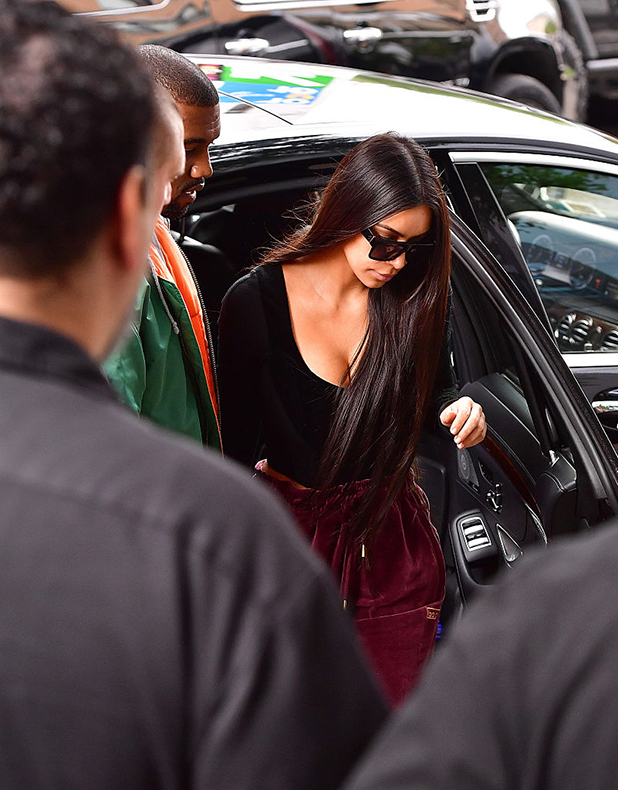 Back home
Kim is now home in the US with her family
. She caught a private jet out of France on Monday and has since been pictured in New York with husband Kanye West.
Her family, including mum Kris Jenner, are also in the city, while sister Kendall Jenner cut short her Paris Fashion Week to fly home also. Kim's close friends such as
Celebrity Big Brother
star Jonathan Cheban are said to be comforting her.
She flew out of France after giving a statement to police.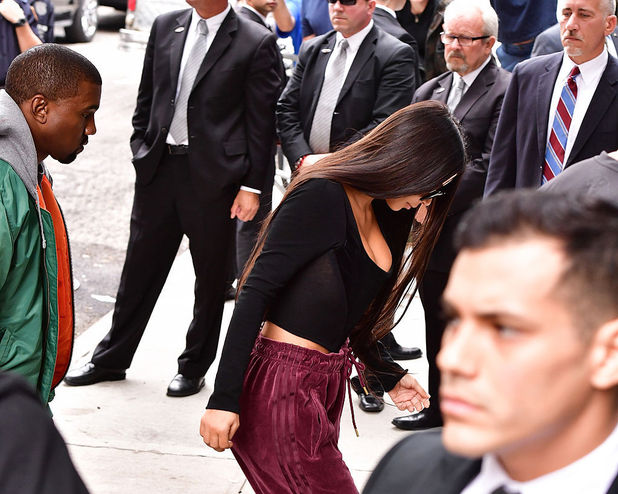 Bound and gagged
It's been reported Kim was lying on her bed in a dressing gown when the men entered. She was handcuffed, her ankles and mouth bound with duct tape, and she was placed in the bath while the men ransacked her quarters. Sources told CNN that Kim pleaded for her life and had a gun placed against her head.
Kim's publicist later said she had been "badly shaken but physically unharmed."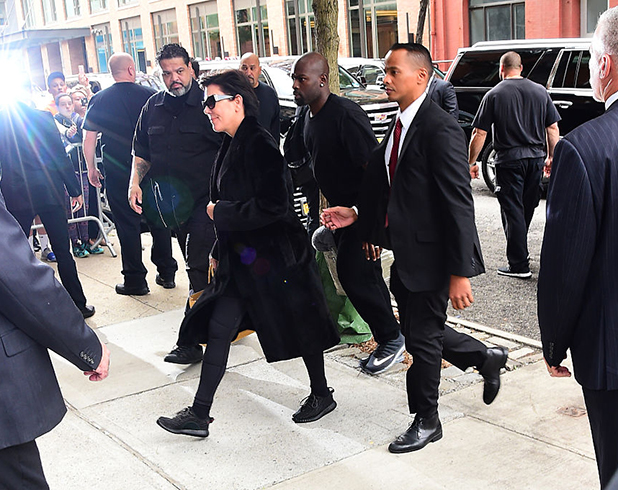 Concierge threatened
The five men gained entry to her apartment by threatening the concierge. It was initially reported Kim was staying at a hotel but her accommodation was actually a rented luxury apartment in an exclusive building popular with celebrities.
It's been reported the concierge had a gun placed against his head, was handcuffed and forced to show the men where Kim was staying.
Only two of the five men, dressed as police, entered her quarters.
All five men are still at large.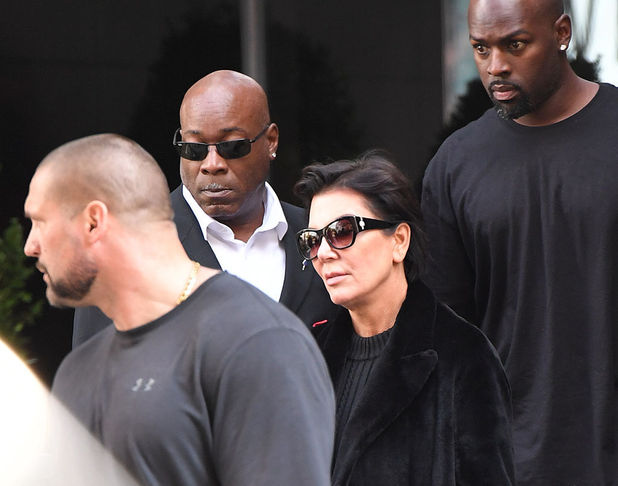 Millions of dollars worth of jewellery stolen
The valuables stolen include a £2.5m ring, a jewellery box containing £4.4m worth of items, two mobile phones and a wallet containing credit cards.
TMZ reports the men shouted, "ring, ring" at Kardashian, which she took to mean the new ring she'd been bought by husband Kanye. She reportedly showed them where to find it.
According to The Sun, Kim is also worried about private photos and videos on the stolen mobile phones becoming public.

Friend raised the alarm
Kim's close friend, stylist Simone Harouche, was the first to raise the alarm.
According to E! News, Simone was in the apartment when the incident happened and locked herself in the downstairs bathroom while calling Kim's bodyguard and her sister Kourtney Kardashian for help.
It's said she couldn't dial the emergency services number on her phone.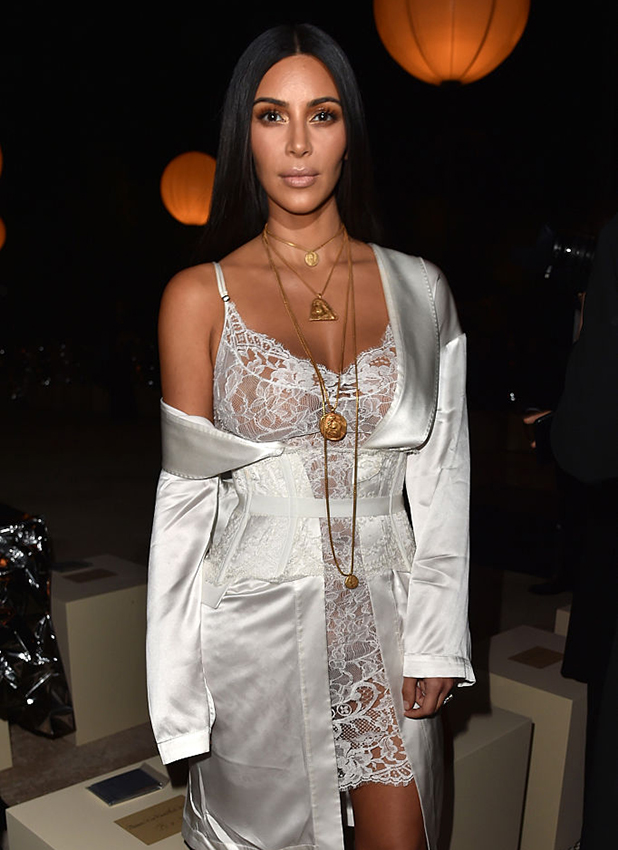 Social media posts may have attracted robbers
One theory is Kim may have been targeted after posting social media updates in which her expensive jewels were visible.
Johanna Primevert, spokeswoman for the Paris police, said: "It was really the celebrity who was targeted, with possessions that had been seen and noticed via social media, and it was these goods that the attackers targeted."

Kim had no security on night
Kim's bodyguard, Pascal Duvier, is believed to have been on another assignment at the time, looking after her sisters who were at a Paris night club.
According to Daily Mail, Pascal has since said: "The events that occurred in Paris was one of the most sickening things I have seen or heard. We have tips and leads and we will find you. That I promise you...you messed with the wrong one."

Children not present
Kim and husband Kanye's children, North, three, and Saint, nine months, were not with her at the time.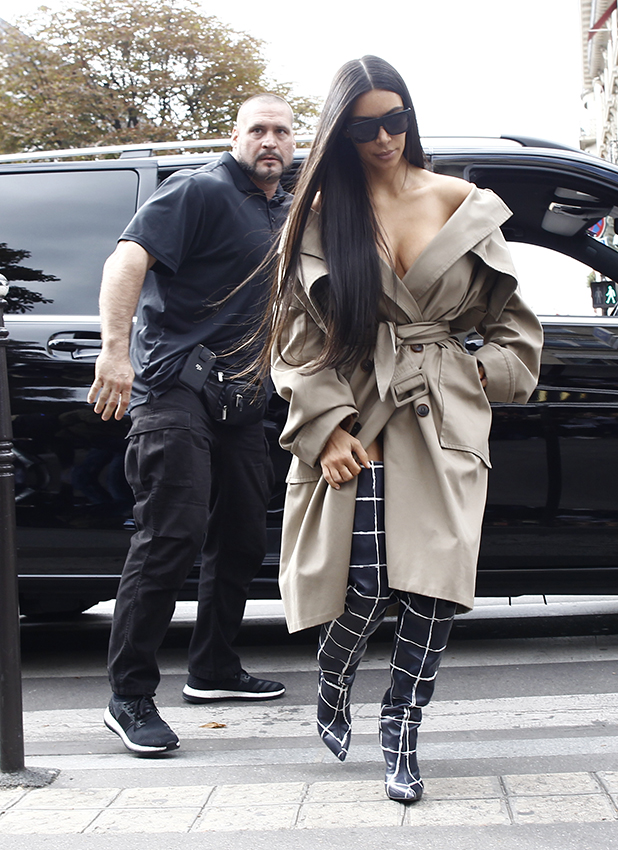 Police call attack "extremely rare"
French police have called the incident "extremely rare", with Ms Primevert adding: "This is a star who is famous worldwide. Do not confuse what happened to Ms Kardashian and probably was the result of an organised team who had planned their action with the assault of a tourist in front of Notre Dame (cathedral) or another tourist spot in Paris.
"Clearly when you have a star like
Kim Kardashian
who has, I think, more than 48 million followers on Twitter ... I think this could have happened abroad just as easily as in Paris."

Paris' mayor sends support to Kim
The Mayor of Paris, Anne Hidalgo, released a statement saying: "I condemn the attack Kim Kardashian suffered last night in her hotel. She has my support and will always be welcome here in Paris. I have full confidence that the police force, as part of their investigation, will quickly identify and apprehend the perpetrators of these acts."

Kanye stops concert mid-song
Kim's husband Kanye West cut short a concert in New York when he learned of the incident, telling the audience he had a "family emergency" before leaving the stage mid-way through his set.
The organisers of the Meadows Festival said: "Due to a family emergency, Kanye West was forced to end his performance towards the end of his set. We appreciate the great show he put on for fans to close out the inaugural Meadows festival. Our thoughts are with West and his family."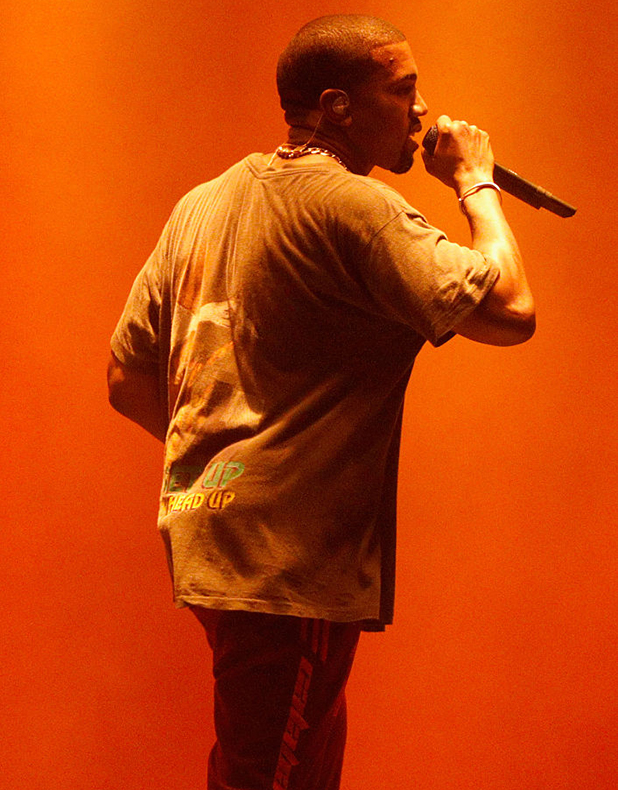 Keeping Up With The Kardashians not filming at the time
E! – the network which airs the Kardashian reality shows – released a statement saying: "All of us at E! are incredibly thankful that Kim Kardashian West is safe, and we send her and her family our love and support. Keeping Up with the Kardashians was not filming at the time of the robbery.
"Our focus right now is entirely on Kim's well-being."

Kim had been at Paris Fashion Week
Kim had been in France for Paris Fashion Week and just hours before the attack she'd been pictured at the Givenchy runway show.
A few days before the incident, Kim was the victim of celebrity prankster Vitalii Sediouk, who tried to kiss her bottom when she walked into a Paris restaurant. Her bodyguard Pascal wrestled him to the floor before he made contact.

Social media silence
None of the Kardashian Jenner family have addressed the incident on social media, which is a rarity given their love of Instagram, Twitter and Snapchat.

Celebrity support
Celebrities including James Corden have been defending Kim on Twitter, after the robbery led to a series of jokes, memes and criticisms of Kim. He wrote: "People making jokes about @KimKardashian tonight would do well to remember that she's a mother, a daughter, a wife, a friend. Be nice or shut up."