Rylan Clark-Neal has said it's "disgusting" some people are trolling Kim Kardashian West following her armed robbery ordeal in Paris.
The
Keeping Up With The Kardahsians star, 35, was bound, gagged and locked in a bathroom
after men dressed as police officers forced their way into her Paris apartment on Sunday.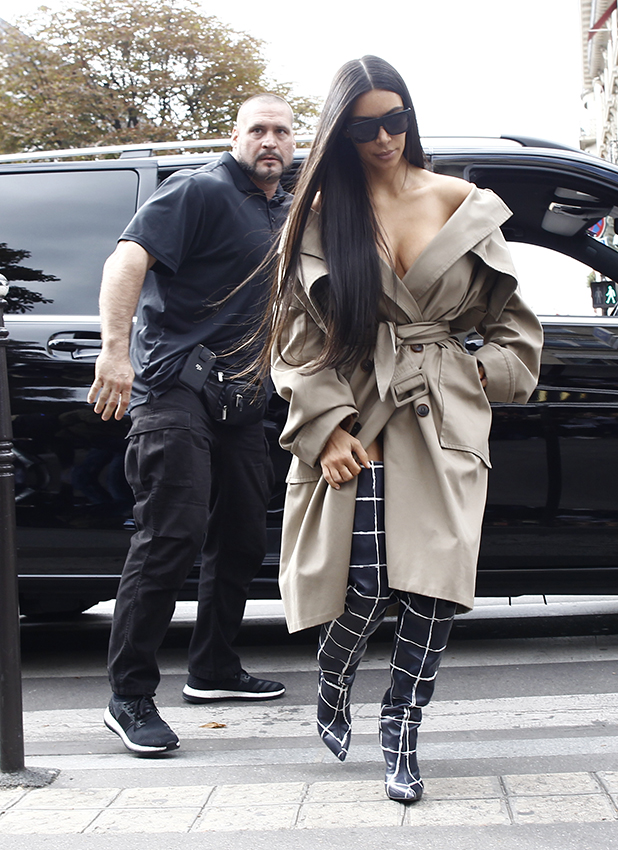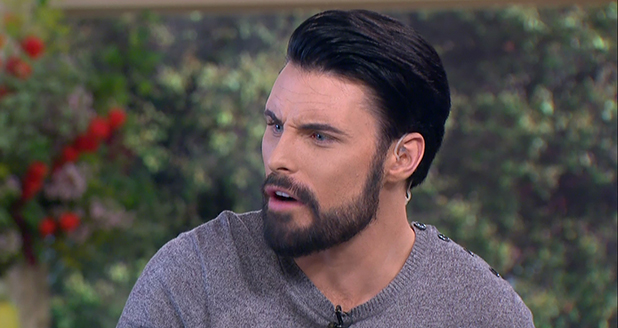 Up to five masked men got away with millions of pounds worth of jewellery and mobile phones, leaving Kim, 35, "badly shaken" by physically unharmed.
After discussing the latest developments on the story during his ITV's
This Morning
showbiz slot on Monday, Rylan took a moment to blast the trolls online poking fun at the incident.
"It's disgusting," said Rylan. "There are people saying, 'Oh, it's a publicity stunt.' I'm sure the Kardashians don't need the publicity and something like that, do you know what I mean? Hopefully all is okay and nothing terrible happened."
Co-host Phillip Schofield agreed it was "scary stuff."
Plenty of
celebrities have been sending support to Kim
via Twitter today, including Piers Morgan, Chrissy Teigen and James Corden.
Feel very sorry for @KimKardashian. Must have been a terrifying experience. #Paris #robbery

— Piers Morgan (@piersmorgan) October 3, 2016
People making jokes about @KimKardashian tonight would do well to remember that she's a mother,a daughter,a wife,a friend.Be nice or shut up

— James Corden (@JKCorden) October 3, 2016
Plenty of other social media users have also been defending Kim, who has yet to comment about the incident.
Don't make memes out of Kim Kardashian being robbed at gunpoint it really isn't funny. One click and 2 kids could've been motherless

— (@spookybbh) October 3, 2016
Why are people happy that Kim Kardashian was robbed at gunpoint? The situation could have easily left two kids without a mother.

— (@byefeIicia) October 3, 2016
The Kim Kardashian story is terrifying. Remember, she's somebody's mum, sister and wife. She didn't deserve that. Even if you dislike her.

— Sam (@SamWrightDJ) October 3, 2016
Kim Kardashian is a mother, a wife, daughter and sister. Despite the fact that you don't like her, being held up at gun point is not funny.

— Typical Girl (@SoDamnTrue) October 3, 2016
There is nothing about Kim kardashian being held at gun point funny, takes pretty twisted people to turn that into a joke.

— L A U R E N (@itslaurendotcom) October 3, 2016
Stop laughing at Kim Kardashian being held at gunpoint. It doesn't matter how famous or wealthy someone is, it's bloody awful.

— Mimi Black (@AymieBlack) October 3, 2016
Details about the ordeal are still emerging but it's been reported the men gained entry to Kim's private quarters by threatening the building's concierge at gunpoint, handcuffing him, and forcing him to show them where she was. It was initially reported Kim was staying at a hotel but now it's been claimed she was at a private property
Kim was reportedly threatened with a weapon, tied up and locked in the bathroom as at least two men entered her room and made off with valuables including mobile phones and jewellery worth millions of pounds. The gang of up to five men in total escaped on bicycles and are still at large.
Her rep said she was "badly shaken but physically unharmed."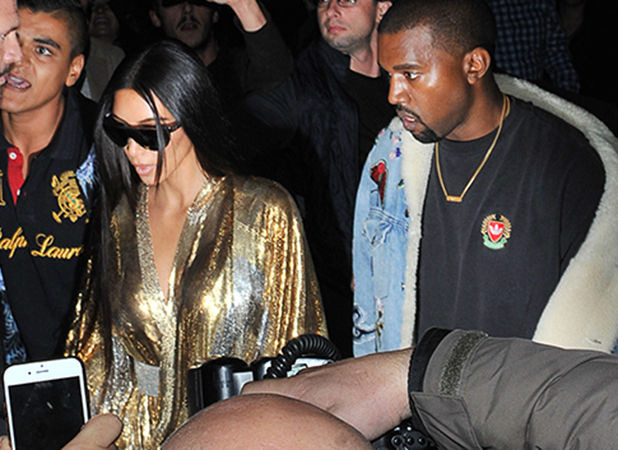 Kim's husband Kanye West stopped a concert mid-set in New York City when he learned about the attack, telling fans he had a "family emergency" and had to leave the stage.
It's believed Kim flew out of Paris on a private jet this morning.
Reports suggest Kim and Kanye's children North, three, and Saint, nine months, were not in the apartment at the time of the incident.