Charlotte Crosby has abruptly lashed out at Lorraine Kelly, saying she "strongly dislikes" the television presenter after their interview last year.
The
Geordie Shore
star appeared on ITV's
Lorraine
to promote her autobiography
Me, Me, Me
, but it was clear she and Lorraine didn't see eye to eye about one issue in particular: Charlotte wetting herself on television.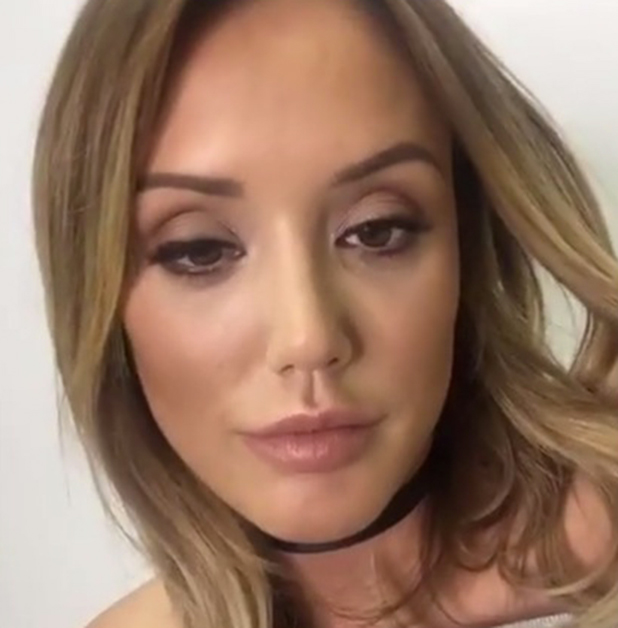 When Charlotte said it didn't embarrass her and it was "so normal now", Lorraine told her: "No, it's not. No, it really isn't. A lot of people [don't like it]. I don't, love, I have to be honest with you."
Clearly Charlotte's still unhappy about the chat as during a Facebook Live with In The Style on Monday afternoon, she named Lorraine Kelly as the celebrity she dislikes the most when asked that question by a fan.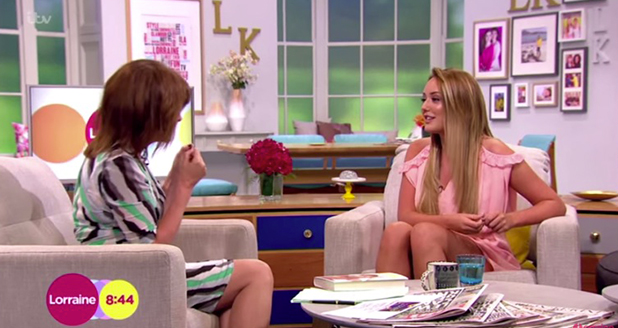 "I think Lorraine Kelly is a b*tch, I'm telling you now she is," said Charlotte.
"I went on her morning show and she was so horrible to us," said Charlotte, 26. "She could have just been horrible in one answer, that would have been enough, but she continued and continued. She wouldn't let it drop. She had it in for me. She hated my guts. I know hate is a strong word so I don't hate her, I just strongly dislike the woman and I would never ever go on that show again."
We've contacted ITV's
Lorraine
for comment.
It was a bit different to what Charlotte told
OK!
last year when she admitted the interview had been "awkward" for her at times, but ultimately she thought Lorraine had been "dead nice" to her.
"She was dead nice, I can't really say anything bad about her," said Charlotte. "She just had her opinion, but I think she went a bit far with it. It was just a bit s**t."
So, from "dead nice" to "strongly dislike"... anyone else a bit confused?
Charlotte has wet the bed in both
Geordie Shore
and on
Celebrity Big Brother
. After it happened on the latter show, her mum gave an interview in which she said Charlotte's a deep sleeper and that can happen when she's been drinking.
"I knew that would happen if they [Charlotte's housemates] didn't take her to the toilet," her mum told
New
magazine. "She was drunk and she's a very deep sleeper. She doesn't do it at home because I make her go to the toilet when she gets in."
Fancy winning some GREAT prizes? Check out Reveal Competitions here!