Judge Rinder has revealed Strictly Come Dancing fans nearly had a special treat when his whole shirt came off during rehearsals for *that* cha cha cha!
When the Judge – real name Robert Rinder – took to the dancefloor last week and whipped off his legal robes to showcase a flawlessly toned chest, he created a viral clip that's now the
most viewed Strictly video in history
!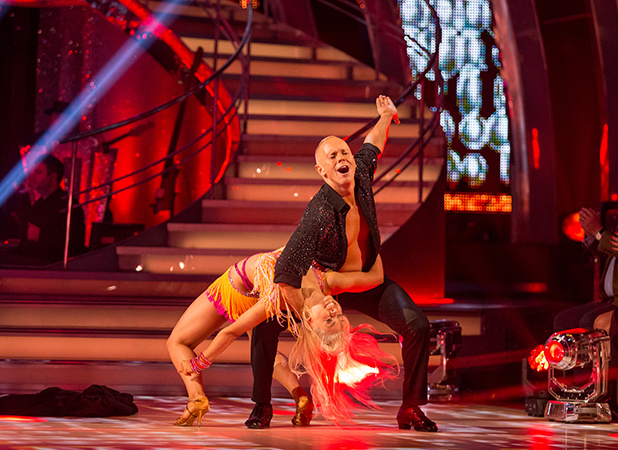 But we almost had MORE than just a flash of chest!
Appearing on ITV's
This Morning
on Monday, Judge Rinder told Holly and Phil: "I'm going to give you an exclusive. In the dress rehearsals, the whole lot came off. They taped me in and sewed me in. The whole shirt came off, so they sewed me into it."
Judge Rinder said his next dance is the Charleston and revealed: "I'm dressing as Fred Flintstone! Craig [Revel Horwood] will love it in so far as he can express any facial emotion these days. I think he will really enjoy it."
He went on to say he did care about the judges' comments when it was constructive criticism, but added of notoriously prickly Craig: "Poor Craig. He just doesn't like to see people having a good time as far as I can gather."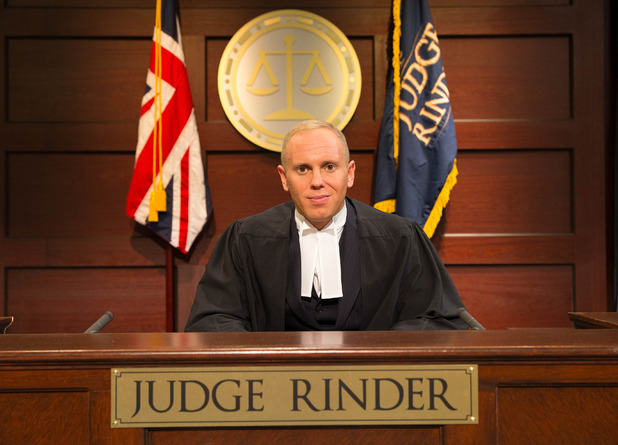 Judge Rinder is currently filming the new series of his ITV daytime show as well as rehearsing for BBC's
Strictly
and admits it can be tough to juggle the two, especially as
Judge Rinder
deals with real legal cases that can be difficult to conclude in a timely manner.
"The cases are completely real. They are shortened down by the time you see them on television but they sometimes last an hour, an hour and a half, especially the serious ones. And I take them 100 per cent seriously. Filming can last a long time with up to ten cases a day.
"Realistically, I have a day and a half to rehearse [this week]. I don't want to get it wrong so I'm terribly nervous, more about upsetting my dance partner Oksana, who is the only person I've ever met who is more terrifying than me.
"Don't let that pretty face [fool you], it masks a looming sense of Ukrainian threat," he joked.
Meanwhile, Judge Rinder told Holly and Phil the consequence of being famous means he can no longer sit on jury trials, but he still very much works on real legal cases in the courts when he can.
"Naturally I don't do jury trials any more for that reason but I can still advise on cases and it's important I do, largely that I keep my hand in and the programme that people love and I'm proud to do relies on me having and retaining a real interest in the law. It's the authenticity of the show as well as it being fun that people have responded to."