Emmerdale actress Natalie J Robb has spoken about filming the shocking and "harrowing" scenes showing on-screen daughter Holly Barton's death from a drugs overdose.
Fans of the soap were stunned last week when Holly – played by Sophie Powles – was found dead in her bed by mum Moira (Natalie). The storyline hadn't been teased in the media meaning Holly's death was a total bolt from the blue for viewers.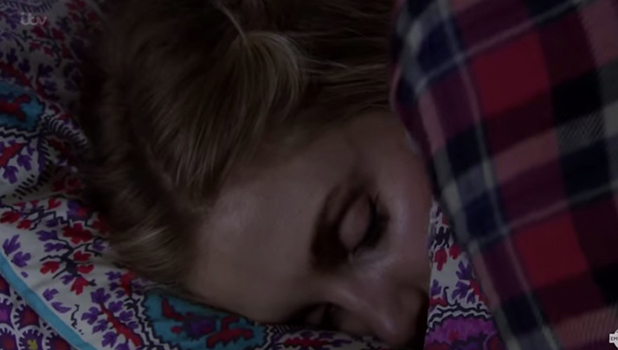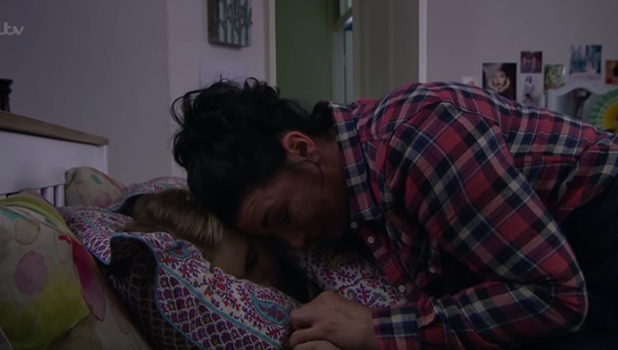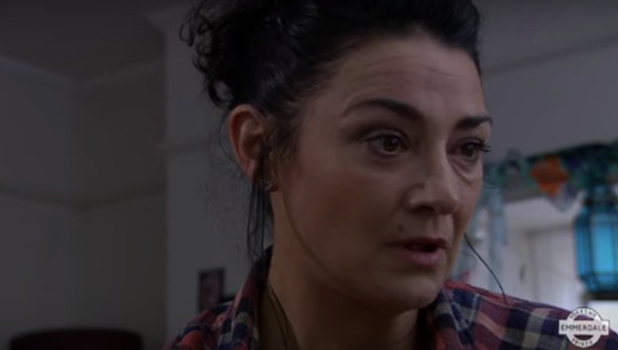 Appearing on ITV's
This Morning
on Monday, actress Natalie said: "It was a shock. I think the best thing the writing team and press office did was keeping it under wraps.
"It was shock value. It's what happens in real life. As a mother I was dreading this day to come, which is why I chose to play it without being too hysterical. The shock of it, is this happening?
"It was very harrowing and credit to the writer, she did a fantastic job and it really hit home for a lot of people."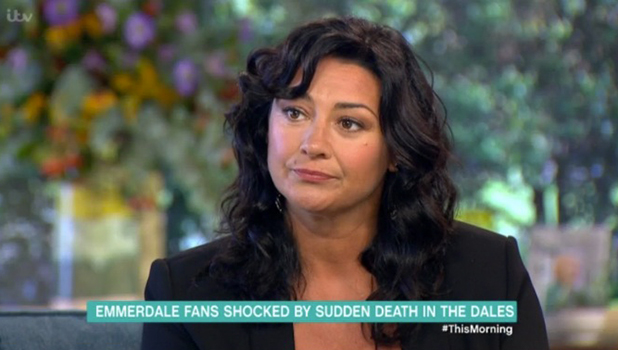 Natalie recalled how hard it had been filming Holly's death scene with Sophie, saying: "On the day, I didn't really know what I would do with it. I wanted to honour it the best I could. I'm an actress and it's my job to be a story teller. I was aware I had to make it hit the right notes and send out the right message. This happens. Holly just got into it by falling in with the wrong person. And this wasn't the inner city, it was rural."
"I remember when I did the scene with Sophie, when I cradled her with the teddy, she was so good at staying still. Right after they said, 'cut' she just burst into tears and we just stayed there sobbing."
Natalie said she's been on holiday in Madeira for the past week and only sat down to watch the episodes on Saturday night, surrounded by friends. "That was tough," she said. "As a whole cast, the writing, the production, the crew, everyone did a terrific job and I hope we get the message across, don't do [drugs]."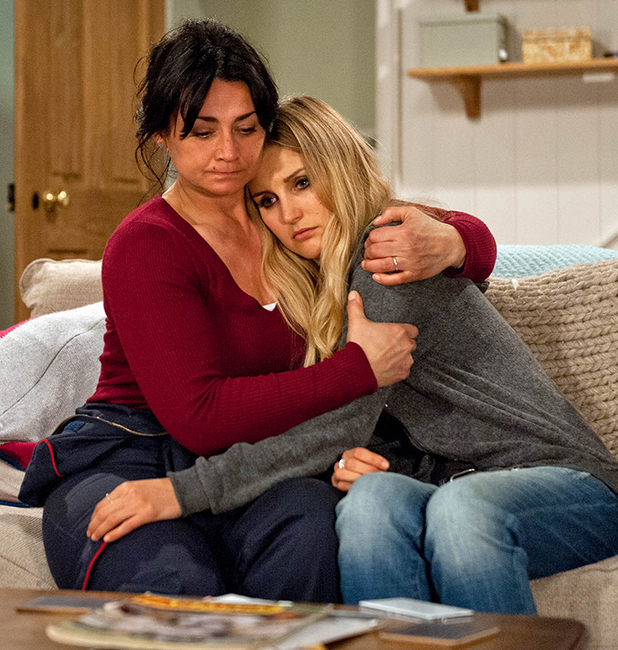 Natalie spoke about how often she's been contacted by members of the public touched by the storyline, including one woman who stopped her in the street before Holly's death had been filmed.
"This was a couple of months ago," said Natalie. "We hadn't actually shot the death of Holly at this point. She had tears in her eyes, gave me a hug and told me her son went through this for 21 years on and off, then he relapsed and they found him dead. At that point we hadn't shot it so I didn't tell her."
As for what comes next for her character Moira, she said: "Moira's lost her baby, as far as she's concerned. She's lost a limb. She will always have her in her heart but she has to try to come to terms with the fact she will never see her again. We'll have the funeral later in the week and then it hits home that she'll never see her again."
Sophie thanked fans for their support via Instagram last week, saying she was proud to have been part of such an important storyline.
She wrote: "I am so grateful to have been given the opportunity to be part of such an important story line, one that has and continues to effect so many families and individuals. I have been so touched and inspired by all the people I have had the pleasure to meet and learn from.
"Thank you to all of the people who have taken time to stop me in the street and share your own stories of addiction and all you who given such positive feedback."