Strictly Come Dancing's Melvin Odoom and Janette Manrara have sent their love to Anastacia after the injured popstar was unable to compete in last night's dance off, meaning automatic elimination for Melvin and Janette.
Anastacia and Brendan Cole had been in the bottom two alongside Melvin and Janette on Sunday night's results show, but because of an injury Anastacia sustained prior to the Saturday evening performance she was unable to dance again.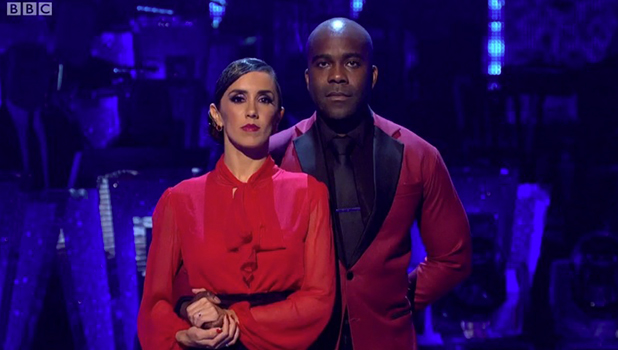 But showing there are no hard feelings, Melvin tweeted at the couple: "Wishing you all the best."
Janette added: "I want to send @AnastaciaMusic all the positive vibes for a speedy recovery. Nothing but love for you & @BrendanCole."
'I'm Outta Love' singer Anastacia, who is a breast cancer survivor, had referenced the injury ahead of her performance on Saturday, saying: "We had to rechoreograph about 30 per cent of the choreography because I tore my inner scar tissue from surgery for my mastectomy."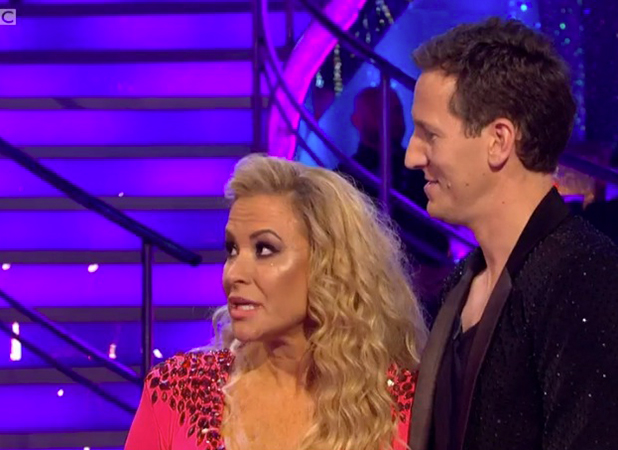 When it was announced on Sunday night that she was in the bottom two, Anastacia was visibly upset, saying: "I am scared to [dance again]. I'm scared to hurt myself. I'll do it because this is what the process is and what the show is, but I'm very scared to hurt myself. That's the honest truth."
Host Tess Daly told her: "We don't want you to hurt yourself."
Then, at the end of the show, when we knew it was between Anastacia and Melvin to go home, co-host Claudia Winkleman announced there would be no dance off as Anastacia was unable to perform.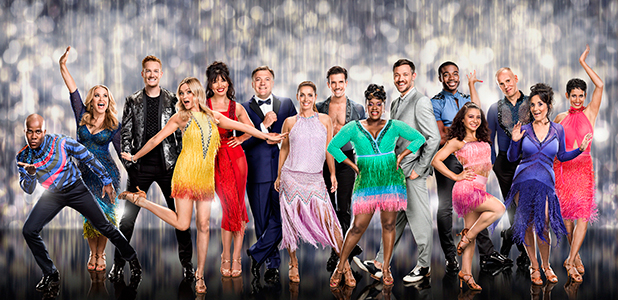 Claudia said: "As we know, Anastacia performed while injured on Saturday night. We saw earlier she was worried about being able to dance again with her injury. A decision has been made that Anastacia and Brendan can't perform again.
"In this situation, under the rules of
Strictly Come Dancing
, this means there can be no dance off, but we can still give you a result. The couple with the fewest number of viewer votes will sadly be leaving."
That was Melvin and Janette.
Melvin, however, remained upbeat, saying he'd had a fantastic time on the show and he wished all the remaining competitors the best of luck.
He tweeted: "I have really enjoy my @bbcstrictly experience ....I have had so much fun and want to thank everyone for their support! #teamjboom."
Many
Strictly
fans, as you'd expect, took to Twitter to share their views:
Some suggested it was unfair for Melvin to be sent home:
So unfair! As much as I like Anastasia, so unfair that Melvin didn't get the chance to fight for his place! Bending the rules!! #Strictly

— Alison Collins (@MsAllyjc) October 2, 2016
i know she was injured and couldn't do the dance off but surely melvin leaving was kinda unfair #Strictly

— spoopy jemma (@phanflowercrown) October 2, 2016
Others voiced the opinion that Anastacia should withdraw from the show if she is unable to perform:
@Melvinodoom @AnastaciaMusic Melvin should remain in strictly. Anastacia should of quit, if she can't perform, end of. @bbcstrictly

— Henners Kiddy (@henry_henners_) October 2, 2016
Maybe Anastacia should withdraw if there is a danger to her scar tissue. Seems unfair on Melvin #Strictly

— Chris (@Poppyblew) October 3, 2016
Some thought it was the right decision given Melvin has the least public votes:
Don't think the #strictly result was unfair myself tbh.. @AnastaciaMusic was still better than Melvin even when injured!

— Hannah (@HannahF_24) October 2, 2016
Why's everyone moaning about Anastascia staying?! Booeffinhoo. Melvin received least votes - thought the UK loved democracy. #strictly

— Fran (@xiggystardust) October 2, 2016
Others were just Team Anastacia:
Anastacia is an amazing lady. She got enough votes. So quit moaning. Oh & she's donating her appearance fee to a cancer charity #Strictly

— Hez (@Hez_cfc67) October 2, 2016