Kim Kardashian West has been left "badly shaken" after being held at gunpoint in her Paris hotel room by up to five men dressed as police officers.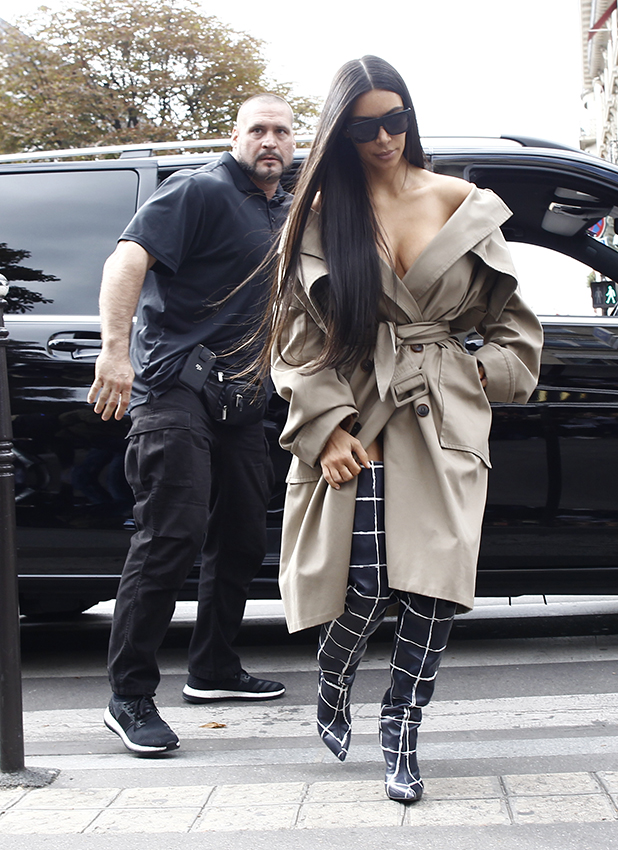 The 35-year-old had been in the French capital attending Paris Fashion Week when the terrifying incident happened on Sunday night (2 October).
Few details are known but Kim's rep has confirmed the reality star is "badly shaken but physically unharmed."
In a statement, her spokesperson said: "
Kim Kardashian
West was held up at gunpoint inside her Paris hotel room this evening by two armed masked men dressed as police officers. She is badly shaken but physically unharmed."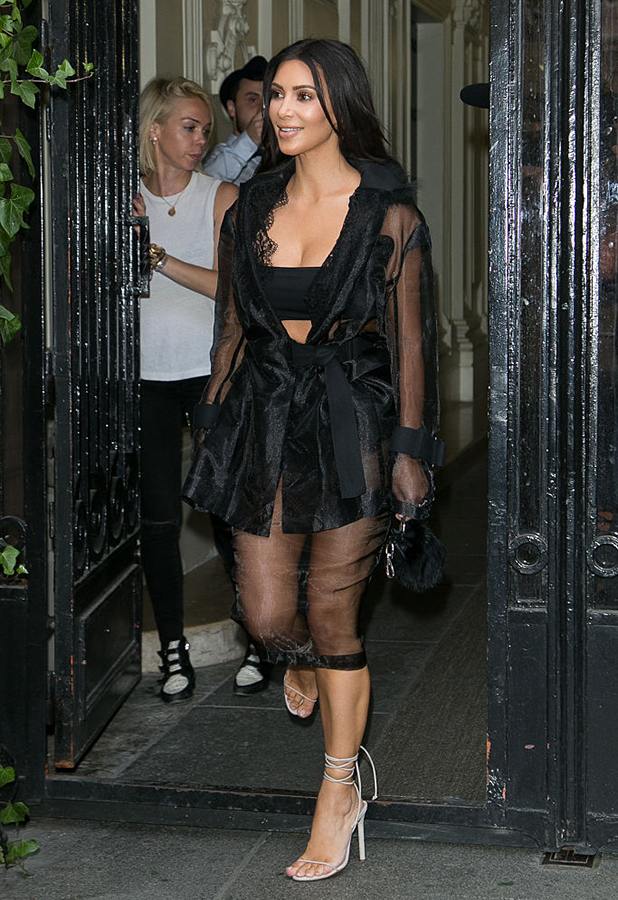 Later reports suggest as many as five men may have been present.
A representative for the Paris police confirmed an investigation into a robbery was under way, but no further details were given.
Some sources have claimed millions of dollars worth of jewellery may have been taken.
Kim's husband Kanye West was performing at a concert in New York when the incident happened. As soon as he was informed, he stopped the show mid-way through his set, telling fans there had been a "family emergency" and he needed to leave.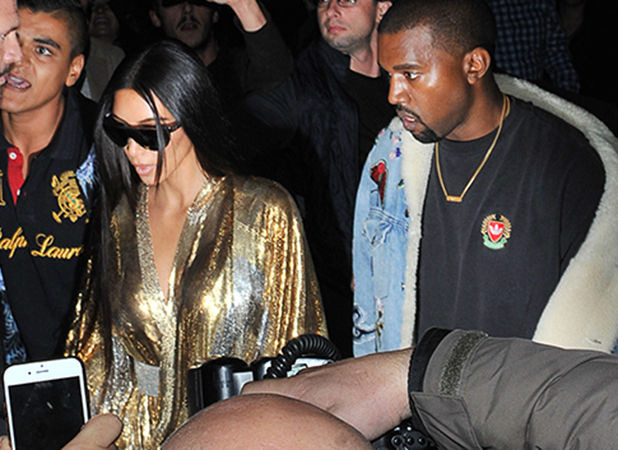 Rapper Kanye had just started performing the track 'Heartless' when he stopped the audio to tell the crowd: "I'm sorry, I have a family emergency."
The Meadows Festival organisers later said: "Due to a family emergency, Kanye West was forced to end his performance towards the end of his set. We appreciate the great show he put on for fans to close the inaugural Meadows Festival. Our thoughts are with West and his family."
KANYE JUST LEFT THE MEADOWS DUE TO A FAMILY EMERGENCY IM SOBBING

— Chris Klemens (@ChrisKlemens) October 3, 2016
So Kanye West ended his set at Meadows Fest halfway through a song an hour in because of a "family emergency." No one knows what happened!

— Frank Pallotta (@frankpallotta) October 3, 2016
Kanye's assistant pulled him to the side of the stage then Ye got on the mic saying he had a family emergency then stopped the show #Meadows

— Stephen Dacres (@SRDtv) October 3, 2016
When Kanye West starts Heartless and then stops the show because of a family emergency pic.twitter.com/0xiPDycb4g

— Chloe (@itschloet) October 3, 2016
Kim and Kanye's children, North, three, and Saint, nine months, are not thought to have been with Kim when the incident happened.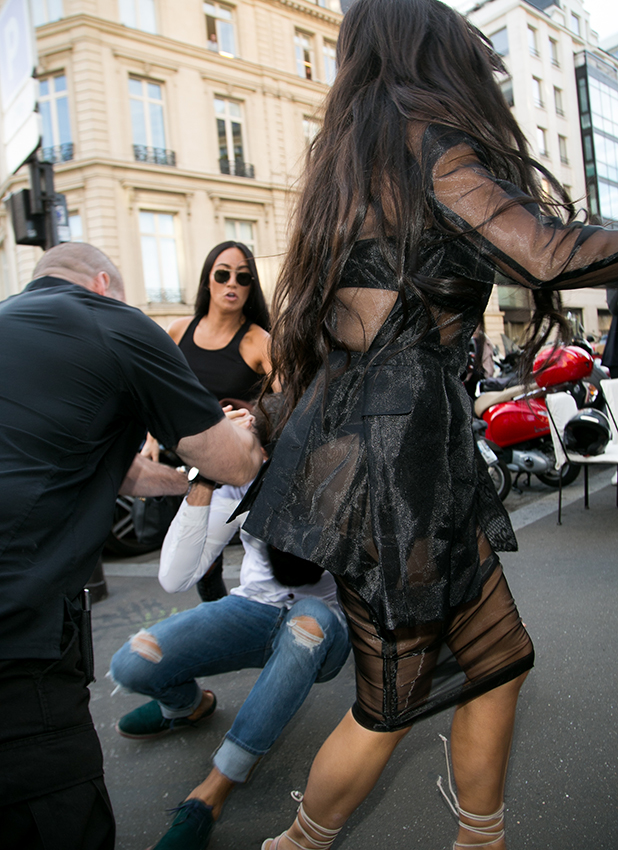 Last week, police in Paris were called after Kim was approached by a
prankster named Vitalii Sediuk who attempted to kiss her famous bottom
as she tried to enter a restaurant. Her bodyguard was caught on camera wrestling Vitalii to the ground .
Vitalii later claimed: "I was protesting Kim for using fake butt implants."
Kim has frequently denied having bottom implants, even taking a butt X-Ray in an episode of
Keeping Up With The Kardashians
once to prove doubters wrong.