Sophie Powles has said an emotional goodbye to Emmerdale following the shock death of her character Holly Barton, saying: "Her journey has come to a very sad ending."
Viewers were left stunned on Thursday night when
Moira Barton discovered drug-addled daughter Holly's dead body in bed
, a foil package lying on the floor next to her. It was a bolt from the blue for fans as there had been no inkling that Holly would be killed off the show.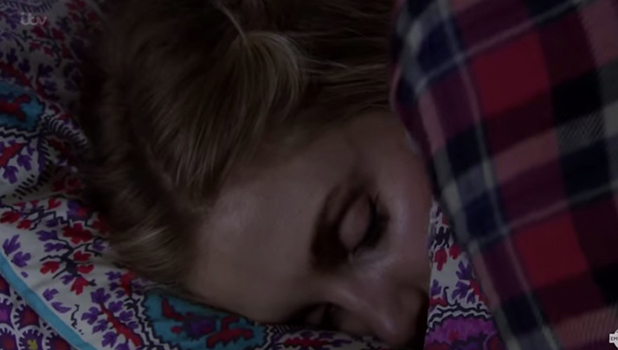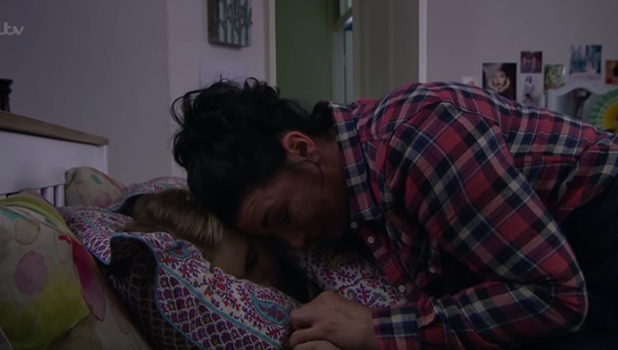 Reacting via Instagram today, actress Sophie said goodbye to
Emmerdale
and revealed her pride at being part of such a hard-hitting and important storyline.
She wrote: "I am so grateful to have been given the opportunity to be part of such an important story line, one that has and continues to effect so many families and individuals. I have been so touched and inspired by all the people I have had the pleasure to meet and learn from.
"Thank you to all of the people who have taken time to stop me in the street and share your own stories of addiction and all you who given such positive feedback."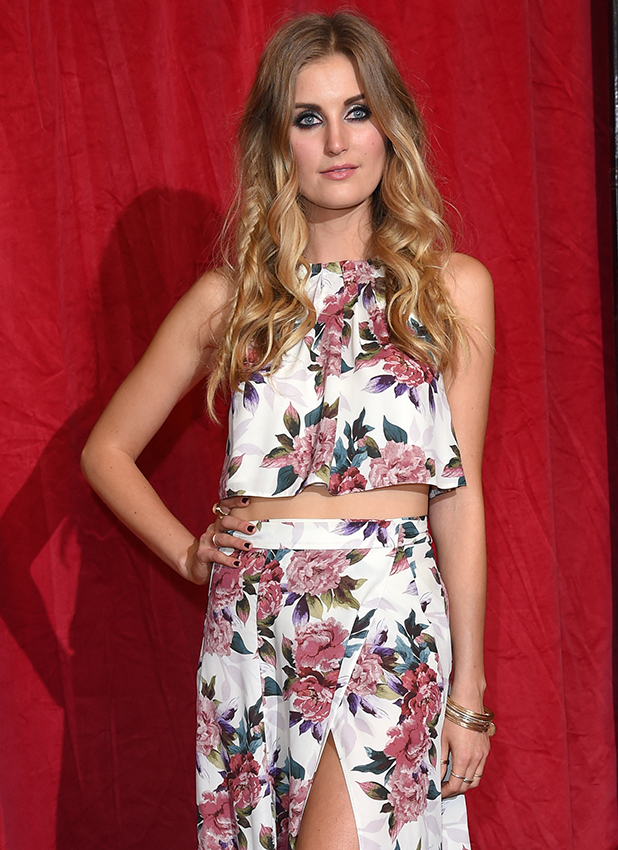 Sophie made her
Emmerdale
debut in 2009, leaving the soap three years later. She returned in March this year and although fans knew she had quit the show, there had been no inkling her character would be killed off.
She told
Radio Times
that shrouding the storyline in secrecy really highlighted the devastating effect that drugs can have on people's lives: "Of course, there are many positive stories out there where people are doing really well and have recovered from drug addiction and therefore this
Emmerdale
storyline of course doesn't represent everyone."
"This is Holly's personal story," she added.
"Drug addiction is shocking sometimes and you can look at someone like Holly and think she has everything sorted in life, but out of nowhere everything can spiral out of control."
Sophie continued on Instagram: "After the most amazing 6 months back at
Emmerdale
, Holly's journey has finally come to a very sad ending.
"I really have had the best 6 months and I couldn't have asked to work with a more incredible cast and crew in a better working environment! Just been surrounded by such inspiring talent, friendship, love and support! Love every single one of you. So proud to have been a part of Emmerdale!
"Thank you to all of you including our amazing fans and my awesome friends and family. #holly#emmerdale #addiction #itv."
Sophie added to our colleagues at
Digital Spy
: "It's been challenging to highlight drug addiction and it's a very serious and stark warning to show the devastating effects it can have on people. Holly was a normal girl from a normal family, who went down the road of drug taking and drug abuse.
"It wasn't because of bad parenting, or neglect, or lack of education. She was a girl who made a bad decision and that decision could have been made by anybody. She has an addictive personality and it spiralled out of control - and we've really seen that whole storyline play out with her recovery and relapse."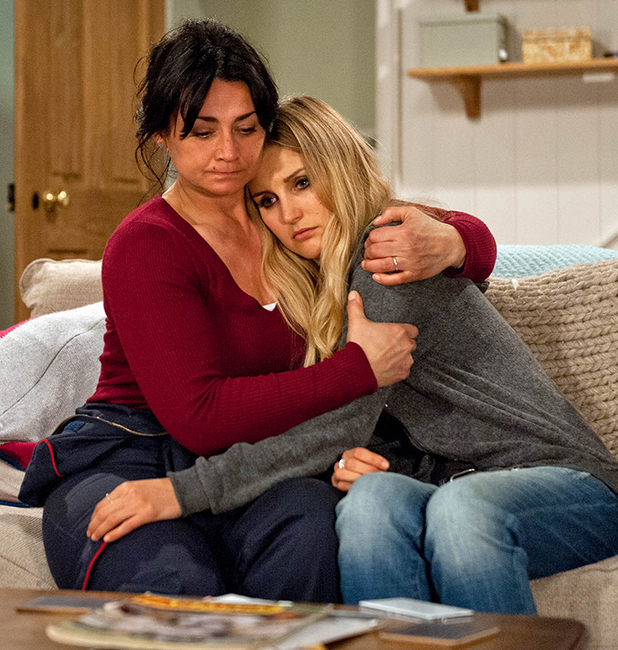 Meanwhile,
Sophie's onscreen stepdad Jeff Hordley - aka Cain Dingle - appeared on ITV's Loose Women
to discuss the harrowing storyline and what comes next for the family.
He said Sophie had been "alright" about the storyline, saying: "When one of your team goes, we were all gutted. I think Sophie wasn't ever going to stay for too long anyway as she's young, she's a great actress and she wanted to do other things. She was alright about the storyline and wanted to service it properly."
Jeff also praised the
Emmerdale
team for keeping the storyline secret, saying: "I think it's good we did that because nowadays there is too much feeding through media or social media."
He added of his own character: "There is a lot of guilt on his part as he was always pushing her, I think to shock her out of it, saying, 'Once a druggy, always a druggy' and it really backfired in his face and now she's gone. He has to live with that guilt and Moira has the loss of her daughter."
"Addiction is a really important theme to show on television and the way we've done it is really well done."