Celebs Go Dating star Paisley Billings is planning a return to our screens, but this time round she wants to front her own show.
Speaking exclusively to
Reveal
, Paisley tells us it's something she has definitely thought about and she's making plans as we speak. Exciting, right?!
Fans may recognise Paisley first and foremost from E4's
Tattoo Fixers
, but her
latest TV appearance on Celebs Go Dating
saw Paisley tackle the dating scene (and her nerves) in her hopes to find romance with a member of the public. We caught up with Paisley to hear all about her experience at the dating agency, whether romance blossomed and those all important ideas on her going solo...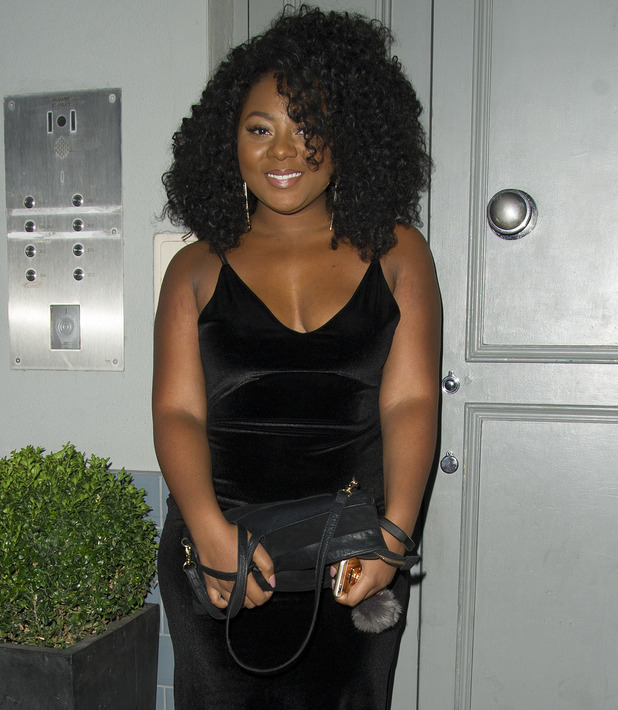 Are you sad that Celebs Go Dating is now all over?
A little bit, yeah. I'm not sad at being nervous all the time before blind dates - that was horrible. I miss Tom [Read Wilson] more than anyone, he's my babe. He's such a sweetie, I miss hearing his voice. He talks like that all the time, I just want to listen to him speak.
Putting your love life onscreen is a little bit daunting and you said onscreen you "don't do dates," what made you want to sign up?
I don't really know what I'm doing, so I need help. And if you're going to get help that's the sort of help that you need – not your mates setting you up with strangers or some creature they've met at a bar, it was legit.
Just how nervous were you about dating?
So nervous. All the time. I'm not even joking. It was so intense, it was night after night, you didn't get a chance to breathe and recoup. I was just constantly out dating, it's tiring and it really is nerve-wracking.
What was the most nerve-wracking thing about the show?
Either the first time I had to ask someone out, or just before my first date with Davide because I was really into him. I was so scared, I was like, 'Don't f**k this up, Paisley.'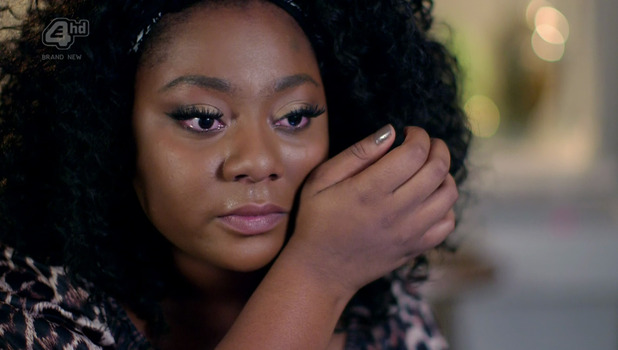 We saw you get a bit emotional onscreen too, were you surprised at that?
I'm a bit of a cry baby, but I didn't realise how easily it was going to affect me. I'm quite confident and I'm quite loud, but I didn't realise that someone saying they didn't want to see me again would make cry. In my head, when you think of that scenario, I'd be like, 'Yeah, f**k it. Whatever,' but when it happens I was like boo hoo, crying loads. That did surprise me a little bit, but I wasn't too surprised.
Would you say your confidence has improved since taking part in Celebs Go Dating?
Definitely, my confidence improved. When I went in at the beginning, I didn't really know what I was doing so obviously my confidence suffered a little bit, but by the end of it, I felt like I had grown up a little bit, it was nice.
Nadia Essex told us that she thinks you grew from 'a young girl into a fully fledged dating expert' - what do you make of that?
Oh, wow. Well if that's what she thinks, then yeah, I'm not going to disagree. My flirting game is way up there now.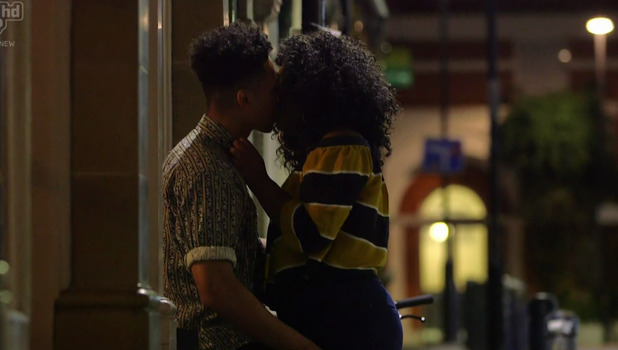 Did you learn anything about yourself on the show?
This sounds really cocky and obnoxious, but I think I've learnt that I'm actually a cool person. I doubted myself in the beginning, but I've learnt, if anything, there's nothing to doubt about me. I'm actually pretty f**king cool.
Has it changed your opinion of dating? How do you feel about going on dates now?
I just rolled my eyes when you asked me that. I'm happy that I've done it, but now that we've finished filming I've had a bit of a dating holiday, I've not been on any dates because it was a little bit too much in one go for me. I might get back out there soon, though, maybe… I'm a pro now.
So does that mean you're single now? What happened in the end with Davide?
We're cool and we talk, but I don't think we're going to be together. It just fizzled out. I'm single.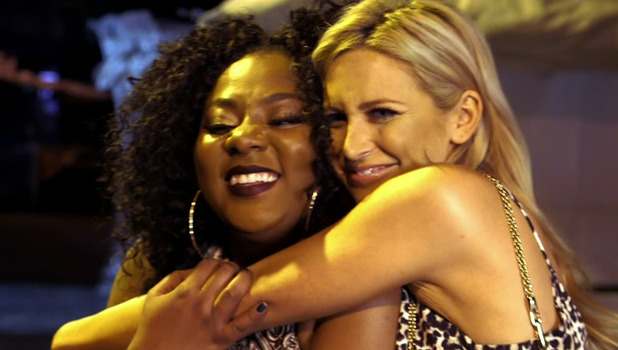 How did you get on with the other celebrities on the show?
Really, really well. Me and Steph are quite close now and I absolutely love Tyger. So much. I love him to pieces, he's such a sweet person. He's a little awkward bunny, but he's just so lovely. He's really polite, he got a bit of a bad wrap for some of the things he said. When he gets nervous, he says the
What's next for you now? Have you ever thought about having your own show?
Of course, I've thought about it. How could you not?! I'll tell you a secret, when I was a little kid I used to stand in front of the microwave, because I could see my reflection, and I would create my own show in the microwave. I'm in talks and really thinking about it, I just need to work out what it is that I want to do so it's perfect. I'm definitely thinking about it.
And what sort of show would you have?
I feel like it's a toss up between documentaries or some sort of silly reality thing that would just be a ball of fun. It's either going to be dead serious and really educational because nobody ever thinks that I'm smart, or it's going to be a bunch of fun. I just haven't made my mind up yet.
Follow us on Twitter @RevealMag for all your celeb, fashion and beauty news!
Fancy winning some GREAT prizes? Check out Reveal Competitions here!