Katie Price's fans have urged her to move on after she tweeted a photo of former best friend Jane Pountney with the caption: "Vile woman."
The mother of five gave everyone a reminder via Twitter of how much she dislikes
Jane, who had an affair with Katie's husband Kieran Hayler
while Katie was pregnant.
But some fans think Katie needs to move on.
Her tweet attracted a string of comments from fans, many of whom urged Katie – who took Kieran back - to leave memories of Jane in the past and focus on the future.
@MissKatiePrice you are Katie ignore ignorance and rise above it. Water off a ducks back is normally you x

— cheryll (@chezh74) September 30, 2016
@MissKatiePrice she is vile but don't give her time of day every time u talk about her makes her think ur thinking of her

— jeanette neff (@Pinkneffy) September 29, 2016
@MissKatiePrice but your still giving her attention by even taking the time to post her pic. Time to move on and stop dredging up the past

— Sharon Millar (@sharlott06) September 29, 2016
Others pointed out Katie hasn't forgiven Jane – who was her bridesmaid three times - but she
has given Kieran a second chance
. And some said whatever Jane did, she's still a mother to young children.
@MissKatiePrice you can't keep blaming her alone it took two people to do it

— Ashleigh Lorimer (@AshleighLorimer) September 29, 2016
@MissKatiePrice Christ get over it...There were 2 In the Affair...

— Sandra Watson (@SandraW52185471) September 29, 2016
@MissKatiePrice I think she was having a mid life crisis and humans make huge mistakes all the time.She is still somebody's mum

— Laura bestley (@ljbestleymum) September 29, 2016
There is a reason for Katie to be thinking about Jane right now, however: she's currently promoting seventh autobiography
Reborn
, which details Katie's discovery on holiday in Cape Verde of Kieran and Jane's affair and the aftermath.
In her book she writes about having a suspicion something was going on, only to have it confirmed when she caught them kissing on the beach. Katie was pregnant with Kieran's daughter Bunny, now one, at the time. He's also dad to their son Jett, now three.
At her
latest An Evening With Katie Price event
in Sheffield, Katie admitted she recently reminded Kieran of his betrayal by texting him a photo of Jane.
She told him: "This is what you could have been with".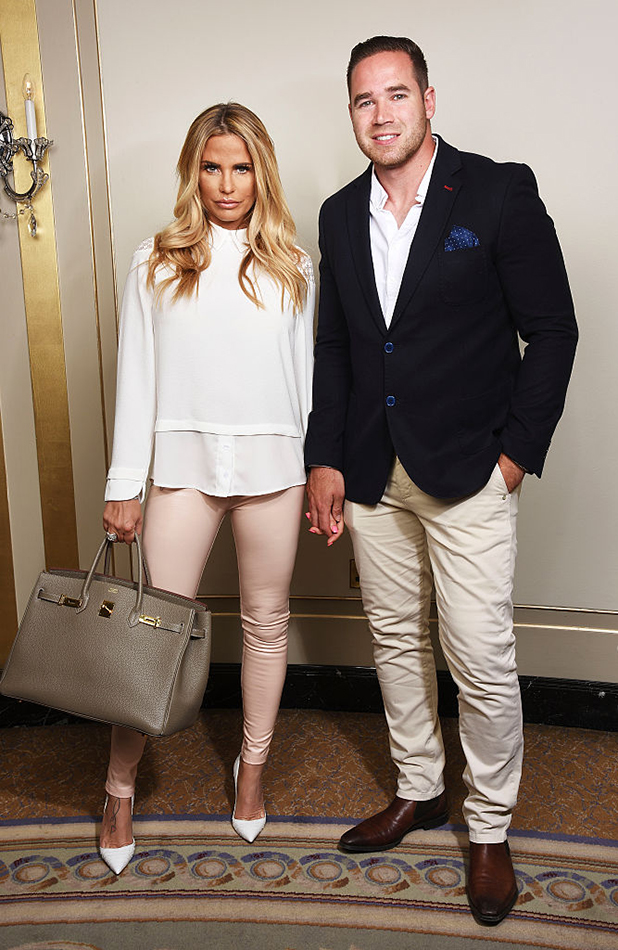 According to
The Sun
, Katie also told the audience that she still struggled to understand why Kieran would have cheated on her with Jane whenever Katie was there and available to him.
"Jane is so familiar to me but when I think of her I think ugh. I look at her and it takes me back to the pain," she said. "I don't understand why Kieran did it… Generally he idolised me. There was no reason for him to go off."
Meanwhile, in an
interview with Reveal magazine this week
, Katie says she understands why people point out she stayed with Kieran but continues to be angry with Jane. She says part of the reason she took Kieran back was for the sake of their children and that she genuinely believed he was sorry. He was diagnosed with a sex addiction and underwent intensive therapy to save their marriage.
Katie claims Jane has never said sorry.
"It's easy to walk away," she told us. "It takes a stronger person to stay and deal with it. That's what I did, and it's the best thing I did."
Reborn
is out now.