Nicole Scherzinger's X Factor boys are so enamoured by the former Pussycat Doll that they're finding it hard stringing sentences together in her presence!
That won't help them get to live shows, surely?!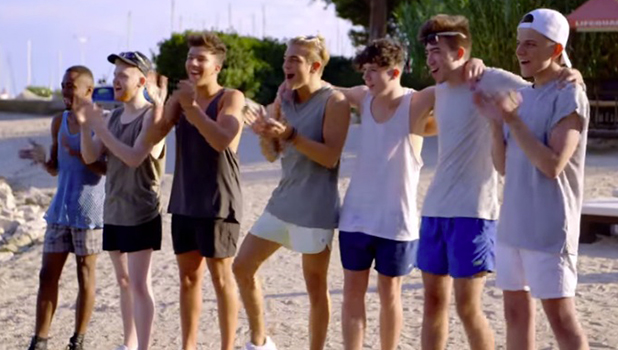 Judge Nicole has whisked her boys category off t o the South of France for Judges' Houses, where she was joined by DJ Calvin Harris to whittle down seven to just three going through to live shows.
And the boys are totally smitten!
We'll see on Saturday night that when the boys arrive at the beach to meet Nicole, she zooms up on a jet ski before leaping off to showcase her gorgeous bikini body.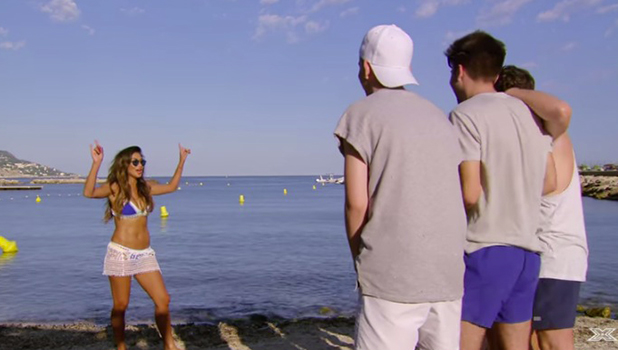 Matt Terry admitted: "When she came to meet us she walked out of the water like some sort of Bond girl. She looked so hot, I thought I was going to pass out!"
"I haven't had the chance to speak to her just one on one," he added. "It's easier when you've got the boys around you because it's not as scary. I know the minute I have some time on my own with her I'm not going to be able to get my words out, she's that beautiful."
Freddy Parker is equally tongue tied by gorgeous Nicole, saying: "She looks sensational on TV and then you meet her in person and she's crazy beautiful. I actually find myself lost for words when I'm around her! She's so calm and casual and I'm like, 'Don't say anything stupid!'"
Niall Sexton, however, isn't having that problem, saying Nicole has a way of making him feel relaxed in her presence.
"I don't think anyone, guy or girl, can say they don't fancy Nicole, they would be crazy," said Niall. "It's weird though because she makes you feel so comfortable when you're around her, which is so nice."
X Factor
airs Saturday at 8pm on ITV and Sunday at 7.30pm on ITV.
Watch it all below!