Britney Spears writhing with a python is probably one of the most iconic pop music images of recent times… but behind the scenes not everything was so slick 'n' sexy.
The 34-year-old has told
The Jonathan Ross Show
that dancing with the snake, an albino Burmese python, wasn't as easy as she made it look during her performance of 'I'm A Slave 4 U' at the 2001 MTV Video Music Awards.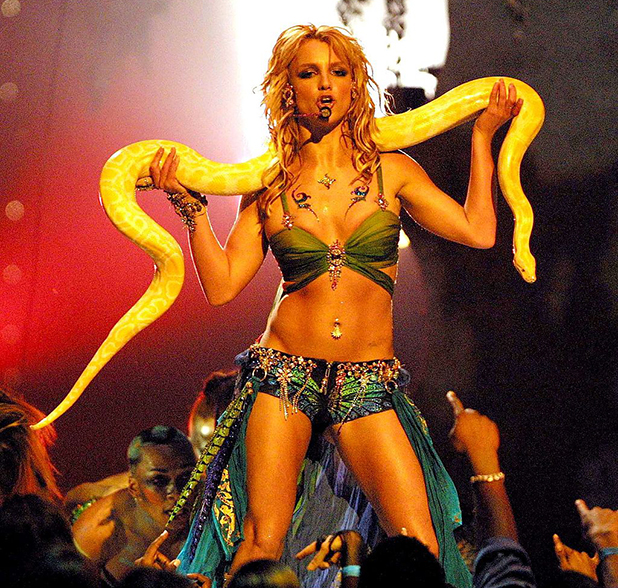 "In rehearsals I broke out in hives everywhere but I was like, we'll just do it and get it over with, it'll be fine," she recalled.
"When we actually did it, the snake, when I came to give it away, its head went right in my face and its tongue hissed as me. It was insane."
She added: "I was on adrenalin so I was really just going through the motions."
So, what happened to that snake?
Well, over at
MTV News
, one reporter went on a quest last month to find out what the creature was up to now. It's a brilliant article if you're as fascinated by Britney and the python as we are! FYI: Britney was wrong in 2012 when she tweeted that the snake's name is Banana – its' actually nameless. Poor thing. But the good news is it's still alive!
Britney, meanwhile, may have cemented her place as the world's biggest pop princess with that performance, but she's admitted she wouldn't do it again!
She told E! News earlier this year: "It's insane! Why did I do that? It's so dumb!"
Watch the full interview on The Jonathan Ross Show on Saturday at 10.20pm on ITV